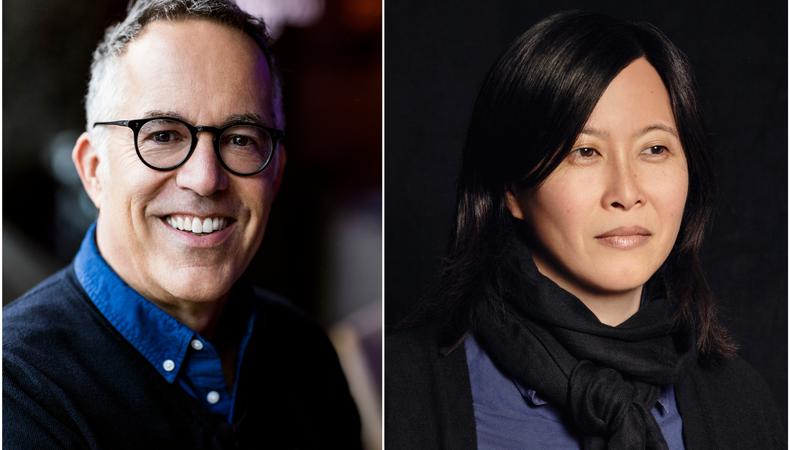 Welcome to Behind the Fest, Backstage's questionnaire series with film festival figures who want to get your work selected and seen. With behind-the-scenes insight from the men and women at Sundance, TIFF, Cannes, and more, their tips might just hold the key to your indie film success story!
"Call Me by Your Name." "Little Miss Sunshine." "Hannah and Her Sisters." What do these films, decades apart, all have in common? A point of origin: the Sundance Film Festival.
At the ripe age of 35, Sundance has established itself as the premiere showcase for independent film in the United States, putting everything from genre classics like "The Blair Witch Project" to "Napoleon Dynamite" on the map. As this year's festival plays out (Jan. 23 through Feb. 2), Backstage caught up with its director, John Cooper, and programming director Kim Yutani. They discussed what makes Sundance special, how to get the most out of a film festival, and their favorite movies of 2019.
What basics should people know about the Sundance Film Festival?
John Cooper: This year's Sundance Film Festival [runs] Jan. 23 through Feb. 2 in Park City, Salt Lake City, and at the Sundance Resort, all in the state of Utah. Since the first Sundance Film Festival in 1985, we've grown into not only the premiere American showcase for independent film, but also the place for audiences to discover the boldest independent voices from around the world.
Why was it founded? What distinguishes it from other fests?
Cooper: Sundance is more than films: It's a destination and a community. Our people—the people that make the pilgrimage to Park City in January—are eclectic, vibrant, and curious. They're not just interested in seeing new work; they're interested in engaging with each other and our artists. And I think the festival is more relevant than ever in our divided times. We convene conversations and discourse that shape the culture and build bridges. We program work that can entertain, provoke thought, and lead audiences to a fuller understanding of our world.
What kinds of submissions does the fest look for?
Kim Yutani: We don't program along thematic lines, but our program does reflect what's preoccupying our cohort of global artists. They also reflect work that's getting financed and made—and how the independent filmmaking community is imagining and creating its own future. When we encounter something new—a new voice, a new perspective, a new approach to storytelling—we know that we've found something special to support and share that with our festival audiences.
What else does Sundance do for the rest of the year?
Cooper: While the Sundance Film Festival is our flagship public program, [the non-profit organization] Sundance Institute works around the year to champion independent artists and connect audiences with their work. Our international festivals in London and Hong Kong are part of this slate of public programming, in addition to our Sundance Film Festival Short Film Tour—the premiere theatrical showcase for short films in the United States—and other public screenings and programming around the country throughout the year.
What advice would you give attendees?
Cooper: Go in with an open mind and with as few preconceptions as possible. Try to see things that are outside of your comfort zone. Take risks. Look for work that sounds like something you wouldn't see anywhere else, or, alternatively, don't research the work at all. Some of the best stories we hear from festival-goers are when they go blindly into a film solely due to the fact that it was starting when they were free, and end up discovering something they love which they never would have focused on otherwise. There's work here that you won't find anywhere else, and you might discover something new and unexpected that speaks to you.
What's your No. 1 piece of wisdom for early-career filmmakers?
Yutani: Independent film is both a craft and an art form, and it takes hard work and discipline and a willingness to take risks. Ultimately, you have to focus on finding a story worth telling, and a vision for how to do so—and then stay true to them.
And lastly, what's your favorite film you've seen recently?
Yutani: "Portrait of a Lady on Fire": My crazed, obsessive fandom for this film is my worst-kept secret. Céline Sciamma is always exceptional, but she's at the top of her craft here—sophisticated, intelligent, and emotional filmmaking and storytelling. Cooper: I loved "Jojo Rabbit." Fresh, irreverent, and just plain funny. And I know I am late to the game, but "Booksmart" is going to be a modern classic.