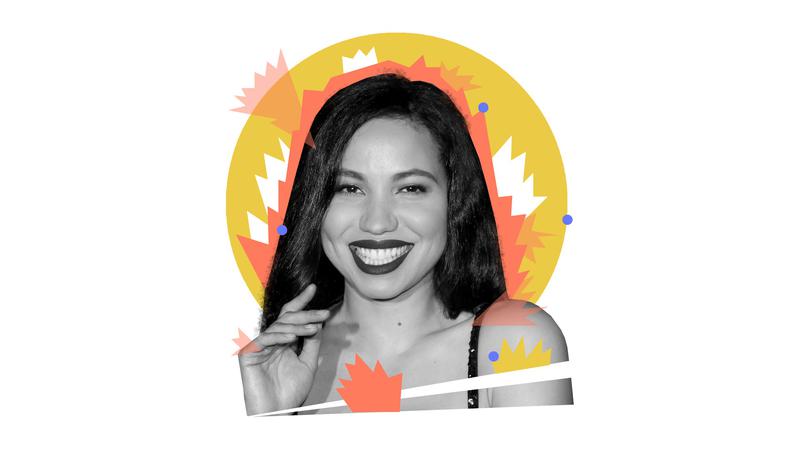 The first time Jurnee Smollett was in front of a camera, she was 10 months old. The first time she led a film, she was 10. But for the 34-year-old actor, it's been the one-two punch of DC Comics' "Birds of Prey" and HBO's "Lovecraft Country" that has catapulted her into superstardom. Below, she talks about the performances that have inspired her and how she once got a role despite arriving two hours late for the audition.
How did you first get your SAG card?
It would have been when I was 3. I think it would have been one of the early TV shows I did. I gotta ask my mom.
What performance should every actor see and why?
Ahh! I'm a Libra, it's so hard for me to pick one performance. Man! Mary Tyler Moore in "Ordinary People." Al Pacino as Michael Corleone in the "Godfather" trilogy. Cicely Tyson, anything she has ever done. Denzel Washington in "Flight." That courtroom scene, I mean, the choices that he fucking makes when he confesses! It had the potential to be such an exhibitionist type of thing, and it's so well-crafted and beautiful and subtle and internal. As you can tell, I can't pick one.
Do you have an audition horror story?
Oh, God, don't we all? Probably being two hours late for a screen test, because my family and I lived in Diamond Bar [California] at the time and the screen test was at Fox, and we didn't leave enough time for traffic. I literally was two hours late: There was an accident on the road. Funny enough, I still got the role. I was playing Wanda Sykes's niece on "Wanda at Large."
What advice would you give to your younger self?
Trust your instincts.
What's the wildest thing you've ever done to get a role?
When I auditioned for Denzel for "The Great Debaters"—this is not very wild, but the audition was not for me, actually, he was having me come in to be a reader for the dude auditioning. But I went full in character, full accent, dressed up, and did everything as the reader. And I ended up getting hired and he didn't hire the dude. It's not very wild. I'm sure if I thought long and hard—I've had wild things happen to me in auditions. Like, this dude went for it too much and strangled me in an audition, and I full-on beat his ass! [Laughs]
Looking for remote work? Backstage has got you covered! Click here for auditions you can do from home!