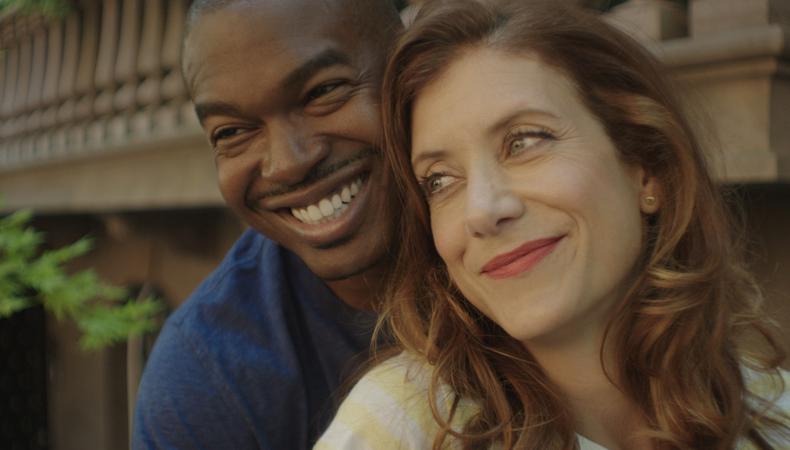 The following Backstage Live was compiled by Backstage readers just like you! Follow us on Twitter (@Backstage) and Instagram (@backstagecast) to stay in the loop on upcoming interviews and to submit questions live on camera.
Known for her roles on fan-favorite TV series "Grey's Anatomy," "Private Practice," and "13 Reasons Why," Kate Walsh is also no stranger to the indie film screen, most recently co-starring in actor-turned-filmmaker Mike Doyle's rom-com "Almost Love." Walsh jumped on Instagram Live with Backstage as she quarantined from Australia to chat about the film and how she's managing while staying isolated.
Acting in indie films allows Walsh to work with exciting new storytellers.
"It was so fun for me to do an indie, to shoot an indie in New York—that's just such a treasure in itself—and a rom-com, and it was in the summer, and it was down-and-dirty, we were shooting it all over Manhattan and Brooklyn…. I'm so grateful for 'Grey's' and 'Private Practice,' and in 800 ways I could go on about how grateful I am for Shondaland, but also, I grew up doing theater; it was [always] very important for me to do different kinds of stuff, and you want to play as an actor, you want to play as many roles as you can and different genres as you can, and so indies are very important. Because of the internet, we've really been able to nurture newer storytellers and filmmakers. You get more and more stories, and more and more people reflected in their experience out there in the world, and that's [why it's] really critical and essential to support indie filmmaking. One of the things I love about 'Almost Love' is it's a gay-centered rom-com, and I play the straight bestie, and that's still kind of new, to be able to explore that relationship and that dynamic."
As a first-time writer and director, Doyle's skills with actors shined through.
"I've known Mike Doyle for a number of years. He had that really special, very difficult-to-come-by quality of a first-time director. He was incredible to work with as an actor because he could speak 'actor.' He had a vision, but he was still super open to letting us be us—and that's no small feat. Especially when you have an ensemble cast and everybody works in different ways, you've got lots of different personalities. It's a real gift and skill."
Quarantine has been a time to lean into loved ones and take things day to day.
"I haven't binged anything. I'm the one person who hasn't watched 'Tiger King'.... Now, we'll see. [Taking it day to day] has always been my spiritual practice anyway, a day at a time. Really, everything in my life has pivoted so much, minute to minute, during this time, so it's been a good thing to go, 'OK, here I am, let's see what the day brings.' There have been some actor friends of mine who have said we've been training for this our whole lives, this is what we do! But I'm grateful to be healthy, and I think it's an incredible opportunity to lean into each other and see what happens and love each other—we're all in this together, now more than ever."
Want to hear more from Walsh? Watch our full Backstage Live interview at our Instagram page, @backstagecast.
This story originally appeared in the June 11 issue of Backstage Magazine. Subscribe here.
Looking for remote work? Backstage has got you covered! Click here for auditions you can do from home!