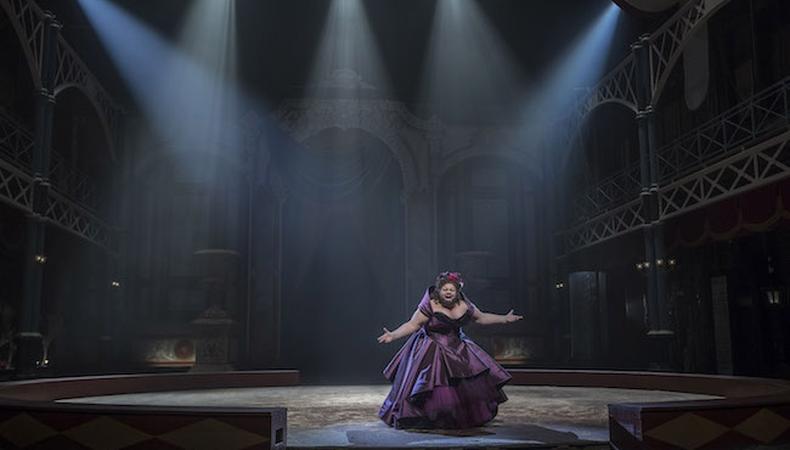 Michael Gracey was making a living as a commercial and music video director when he met Hugh Jackman on a video set. "We had a great time doing [the commercial], and he said we should make a film together," he recalls. Gracey brushed it off as postshoot niceties—until Jackman sent him a script.
Now the director has the three-time Golden Globe–nominated, best original song Oscar contender "The Greatest Showman" under his belt, a musical ode to the life of ringleader and circus revolutionary P.T. Barnum. But it was a long journey to get here; the film was in development for seven years. "We had to crack exactly what the film was and what it was going to say," Gracey says. "It became about more than just show business."
Turns out this is the perfect time for the film's release. Audiences still on a high from the musical renaissance of "La La Land" and looking for pure song-and-dance escapism will find it here. ("Showman" songwriters Benj Pasek and Justin Paul were behind the Oscar-winning "La La Land" and Broadway's Tonys-sweeping "Dear Evan Hansen.") More than that, though, "The Greatest Showman" is an ever-relevant story about acceptance.
WATCH: Hugh Jackman Auditions for One of His Most Iconic Roles
"I hope the film is a reminder to everyone [that] there is a better way to look at people's differences," Gracey says. "It's something to be proud of, not ashamed." Take the film's most rousing musical number: the Golden Globe–winning "This Is Me," led by Tony nominee Keala Settle. Sung by Settle's bearded lady, it's a chill-inducing anthem about embracing your identity. Expect it to be on many Oscar shortlists this year.
READ: Keala Settle Can't Deny She's a Showstopper
While the film takes place in the 1850s, "This Is Me" and its other showstoppers are a decidedly modern take on today's pop standards. "It was a very conscious decision from the start, taking the best of then and now and finding this little pocket in the middle," Gracey says. "That's what was unique to the story of the world we were creating."
Gracey grew up watching musicals in the 1980s, and he loves musical storytelling. "The power of music is undeniable," he says. "Whether a film is breaking into song and dance or if it's something like 'Whiplash,' I find it incredibly rewarding, and I'm drawn to those stories with a musical component." Likewise, his experience directing music videos contributed to the ideas he brought to "The Greatest Showman."
The first-time director emphasizes clarity of vision as absolutely necessary to getting a project greenlit. (Audiences were treated to that process firsthand in a series of workshop music videos between talent and studio executives released online.) "The biggest thing is to overcommunicate your vision," Gracey says. "It's so important to have real clarity as to what is inside your head, and sometimes that's really terrifying for people. But it's helpful for taking the film out of the theoretical and making it real."
Once production was underway, Gracey's set shared a similar sensibility to the close-knit circus family in the film. "Even when certain stars weren't called for that day, they'd sit and cheer to support the other actors. It was like having a great family. It was a unique experience," he recalls. The familial feeling was likely fostered by the 10-week rehearsal period, as the cast and crew ran through the film's songs, choreography, and dramatic scenes, all of which were filmed. But to Gracey, a lengthy rehearsal can benefit any production, musical or not.
"The rehearsal process is the biggest gift you can give to the director and to yourself as an actor because it allows you to shape the character and the scenes," he says. "It allows you to be really bold with your choices without having to feel like you must commit to it."
Want your shot on the big screen? Check out Backstage's film audition listings!