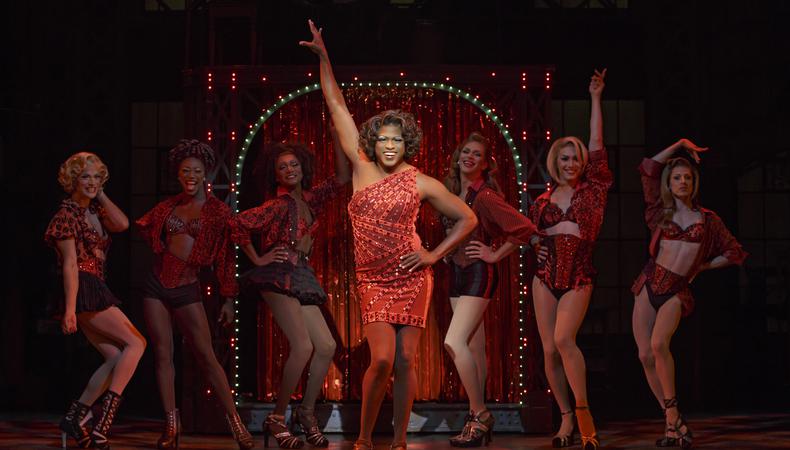 From the 2018 revival of "Once on This Island" to "Kinky Boots" to Deaf West Theatre's "Spring Awakening," Tony-winning producer Ken Davenport has been at the forefront of some of the last two decades' most innovative and entertaining Broadway musicals. Through Backstage's video programming The Slate, he sat down for an educational Zoom session to chat about how actors can prepare for the Broadway stage before productions begin again next year.
Davenport says there are three things every single performer should be doing right now to get ahead so they're in a better position to nail auditions and get cast when the pandemic is over. "The first thing I want you to work on building is your audition book," he says. "You should start taking that book and throw out stuff that isn't great for you, or find new [things] that are unique, and build out everything someone like me could ask you in an audition. This is the time to get a comic song, this is the time to get a ballad that shows range—all of it."
READ: How to Become a Musical Theater Actor
When you go into an audition, Davenport says you should prepare as if it were an improv class and have a wide variety of songs or monologues to choose from. That confidence in picking material that shows off your best talents and that you love performing, he says, is what will help nail an audition. "You need to be battle-ready. You need to be able to do it all without thinking, without nerves, autopilot."
Davenport's second recommendation for actors during this time is building out your marketing toolkit. "You are in a sales profession," he says. "You're selling yourself." To market yourself as an actor, you need basic tools like an updated résumé, a website, demo reels, and multiple headshots—even spending time researching photographers to take your photos a couple months from now will put you ahead of the game.
Within the first 15 seconds of a performance, Davenport says he instantly knows whether he wants to call someone back. For the next 15 seconds, he Googles an actor's name because social media presence is "essential" since it allows for actors to control what content people are seeing of them. That brings him to his third point:
"I want you to build something brand new. I want you to create something. I want you to spend this time writing a play, writing a screenplay, developing a quirky character that you can play and put on YouTube, writing a song, anything. I want you to create something that's yours, and you own it. The fact of the matter is, the quickest way to success is creating something that allows you to be seen, and then the path to superstar success is by far faster."
Watch the full Zoom session below, and stay up to date with future series like this one on The Slate right here.
Looking for remote work? Backstage has got you covered! Click here for auditions you can do from home!