No other actor working today is more emblematic of sketch comedy than Kenan Thompson. Not only is he the longest-running performer on the longest-running sketch show (that'd be "Saturday Night Live," of course, which he's starred on for 18 seasons), but he also came of age as a cast member on Nickelodeon's "All That," known affectionately as "SNL" for kids, and its spinoff "Kenan & Kel."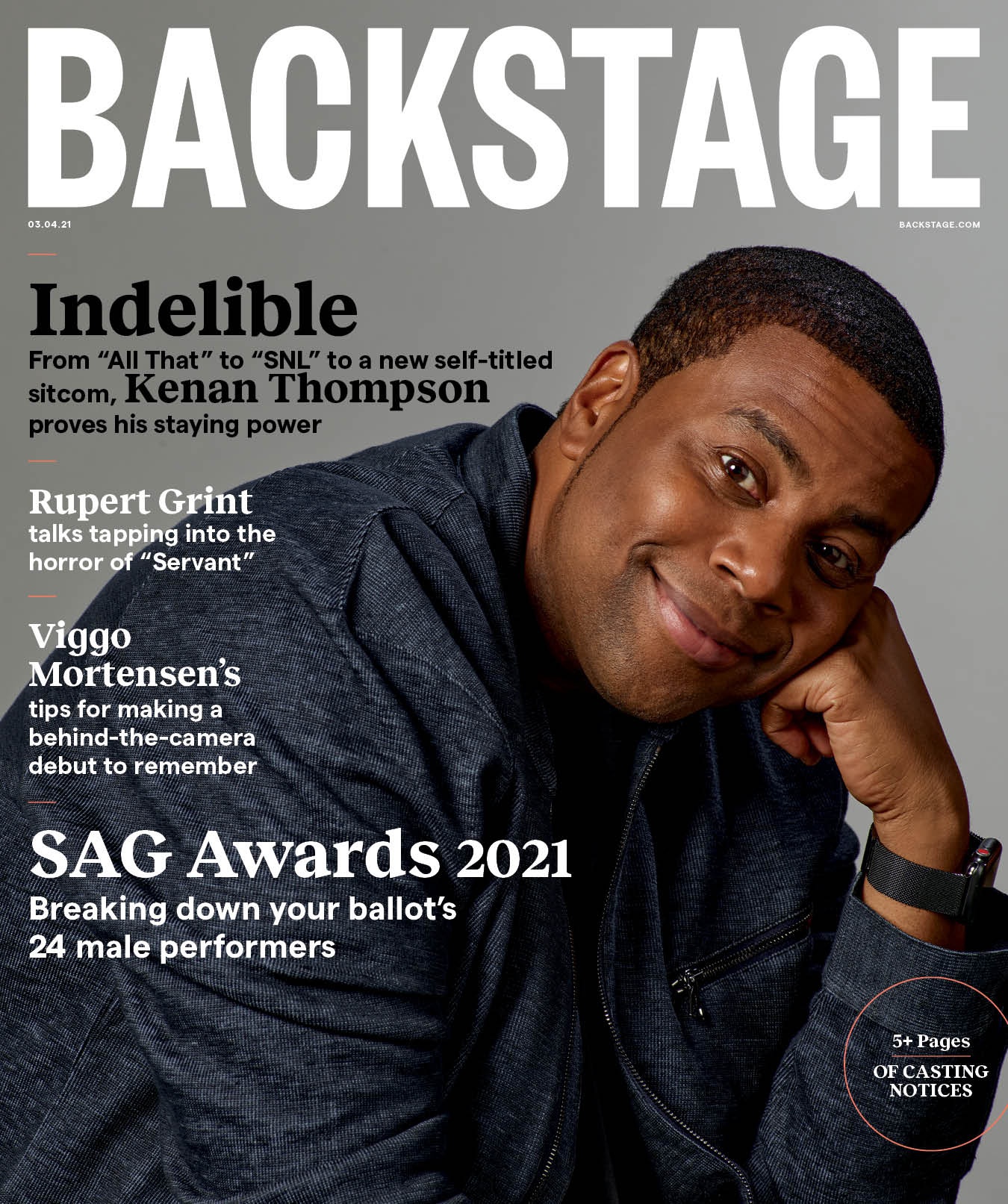 The millennial generation has basically never known a time in which Thompson hasn't been performing comedy on their screens. But what is it that makes him so suited to the form? What's kept him at it for close to three decades? "I don't know," Thompson says with a laugh and a shrug. "I like to make faces."
Though best known for larger-than-life "SNL" staples like the mock talk show host of "What Up With That?" or his take on "Family Feud" emcee Steve Harvey, Thompson is decidedly not the room's biggest personality in the way one might expect. In fact, video chatting from Los Angeles on a recent winter afternoon, he's quite subdued. As a husband and father—two roles he very much enjoys—it's clear that, unlike so many of the greats that have come before him, comedy isn't a high he's chasing. It isn't a means to fill a void, either.
"It wasn't like, 'Oh, I gotta get up in front of people and feed that need to hear people laugh at me'–type shit," he says, speaking to the lure of performing. "I like it when it goes right, of course, like everybody does. But I don't necessarily love the fishing process, you know what I mean? I never was drawn to that sort of thing. There's a lot of: Let me expose my whole self to these strangers, and let them judge me for it."
The thrill of winning over an audience was not in the pursuit. Rather, he says, "I just knew it when I heard it."
Instinct over impulse has always been a guiding principle for Thompson. His was anything but a showbiz family, but when he was growing up in the Atlanta area, he enjoyed performing and did so for fun from a young age. In kindergarten, his class put on a play called "The Gingerbread Man," and "I got to be the Gingerbread Man instead of, like, an oven or tree or some shit," he remembers.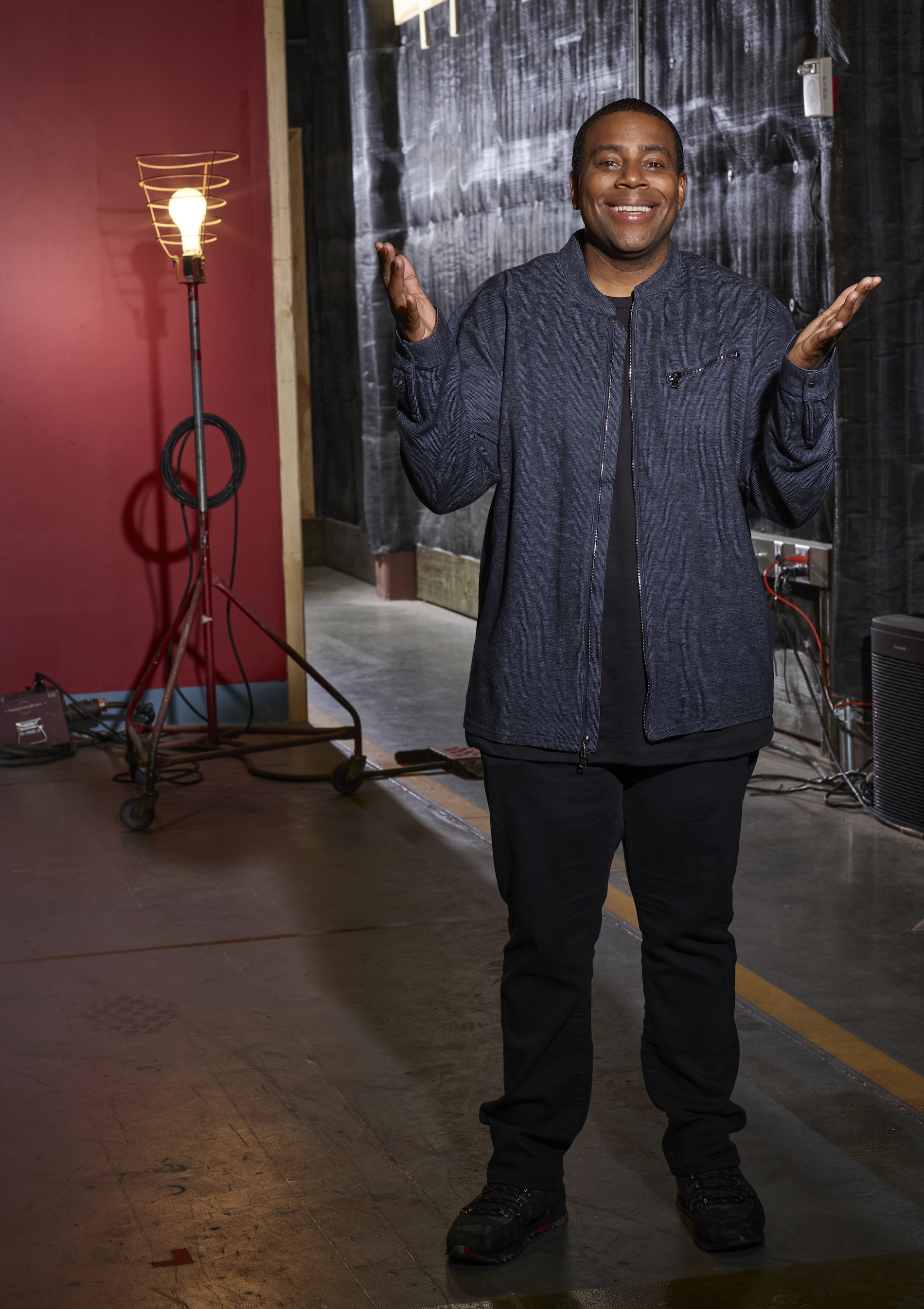 It wasn't until years later, at the ripe age of 12, that he booked his first professional gig: a commercial for a fried chicken restaurant. "I'm very proud of it," he says with fondness—and just a hint of sarcasm. "I never saw it, because the restaurant wasn't in Atlanta; it just [aired] in the surrounding states. I've never seen my first piece of work." At this point, he pulls out his phone to do a quick YouTube search. Sadly, it's fruitless.
"I found it pretty lucrative, you know? I was like, 'They're paying me $800 just to go fake fishing? Fuck, yeah!' " he says. "You've got to start somewhere. I remember when the goal was to get, like, a national spot and then be straight for two years." That was one thing Thompson knew early on: He didn't want to have to worry about money.
In fact, he cites theater performance as the opposite of what he hoped for his life. "It just is a very clear example of the kind of struggle that I didn't want to have 30 years into my career," he says. "They work their asses off, and I give them all the respect in the world. I was a little more money-hungry. I already know what it feels like to struggle; I don't want to struggle and work too hard at the same time."
Along with his chill approachability, that's the other thing that becomes apparent about Thompson during an hourlong conversation: He speaks honestly about the business side of the business, unlike many performers, who clam up at the first mention of money.
"As soon as I enter a scene, I like for people to be in the mode of: There's a laugh coming."
He credits his first and only manager, Michael Goldman, with instilling in him a frank understanding of the industry that you can't learn in an acting class. "He's the one who sat me down and broke it all down," Thompson says. "What you should do at auditions, how you should follow up with people, knowing the ins and outs of who's running what projects, and how to figure out if there's a spot for me, or if there's an opportunity to convince people to think outside the box and let me play a character they didn't necessarily write for me."
He learned to navigate the more practical aspects of the industry just as "All That," which Thompson calls "definitely the most official training I had," began to catch fire. Though he booked the gig in 1994 after steadily working throughout his teens, including appearing in "D2: The Mighty Ducks" and, yes, a number of commercials, this was a whole different ballgame—one he took to immediately.
"It just trained my ear to listen out for certain reactions. When I would rehearse, that's what I would be fishing for," he says of the show. "Everybody looked at me as fearless or whatever just because I was willing to try all these different things until I heard the reaction I was looking for. And then, once the audience came in, it was that same reaction times however many people were there."
But despite the obvious correlation, Thompson and his "All That" co-stars, among them Amanda Bynes, Drake Bell, and Kel Mitchell, didn't think of their show as a steppingstone to "Saturday Night Live."
"It just seemed so out of reach," he says. With Mitchell, Thompson went on to do "Kenan & Kel," another touchstone of millennial culture on Nickelodeon. After that show concluded in 2000, he spent the next few years doing what actors do: grinding. He was working and auditioning, auditioning and working, and figuring out what was next and how to keep everyone paid.
"If something strikes me as funny out in the world, I'm like, 'Alright, where would that actually happen?' I learned how to start thinking backward from what's funny. That was one of the biggest eye-openers."
And then, finally, the audition came. "It was fucking horrible," he says of the roughly five minutes he wrote and performed in front of "SNL" creator Lorne Michaels and then-head writer Tina Fey in 2003. "But I gave it my all and did some voices and shit, and I guess they leaned into that." Almost 20 years later, he's riding that same wave. "I've always liked to wear the fact that there's a joke coming on my face. As soon as I enter a scene, I like for people to be in the mode of: There's a laugh coming," he adds. "Any kind of 'look' helps with that—bald caps, glasses. Those things put me into character right away."
In the early days, the aspect of "SNL" he took to less naturally was writing. Every cast member on the show is encouraged to write in addition to performing. And when Thompson first arrived, having barely written before, he was undisciplined. "Things need to be grounded in reality. That's one of Lorne's biggest pet peeves—when you try to just do something zany, but it's not grounded in anything real," he says. Eventually, he figured out a method that made sense to him, though only after he reconfigured his idea of what a joke even is, let alone why it's funny.
"If something strikes me as funny out in the world, I'm like, 'Alright, where would that actually happen?' " he explains. "I learned how to start thinking backward from what's funny. That was one of the biggest eye-openers: 'Oh, shit, don't try to go from A to Z; go from Z to A.' "
While cracking his personal joke-writing code has been crucial to his "SNL" success, Thompson says learning how to write didn't really teach him anything new about himself as a performer. Actually, learning how to write only illuminated the limitations of both disciplines.
"Writing showed me that my performances can't save bad writing. There's nothing that's going to save it if it's not funny on the page in the first place," he says. "I've always gotten applauded for kind of being able to say anything and have it be funny.
But that's really not the case. I say the thing that's funny, and then I add whatever I add to it, but it was usually funny in the first place. That's what a joke is."
He points to one of his comedy heroes, Jim Carrey, and the way "he throws his face from side to side" to land a moment. "Little shit like that," he says. "Those are laughs that aren't necessarily written down, which is what the performer's job is, basically: Get those laughs that aren't there."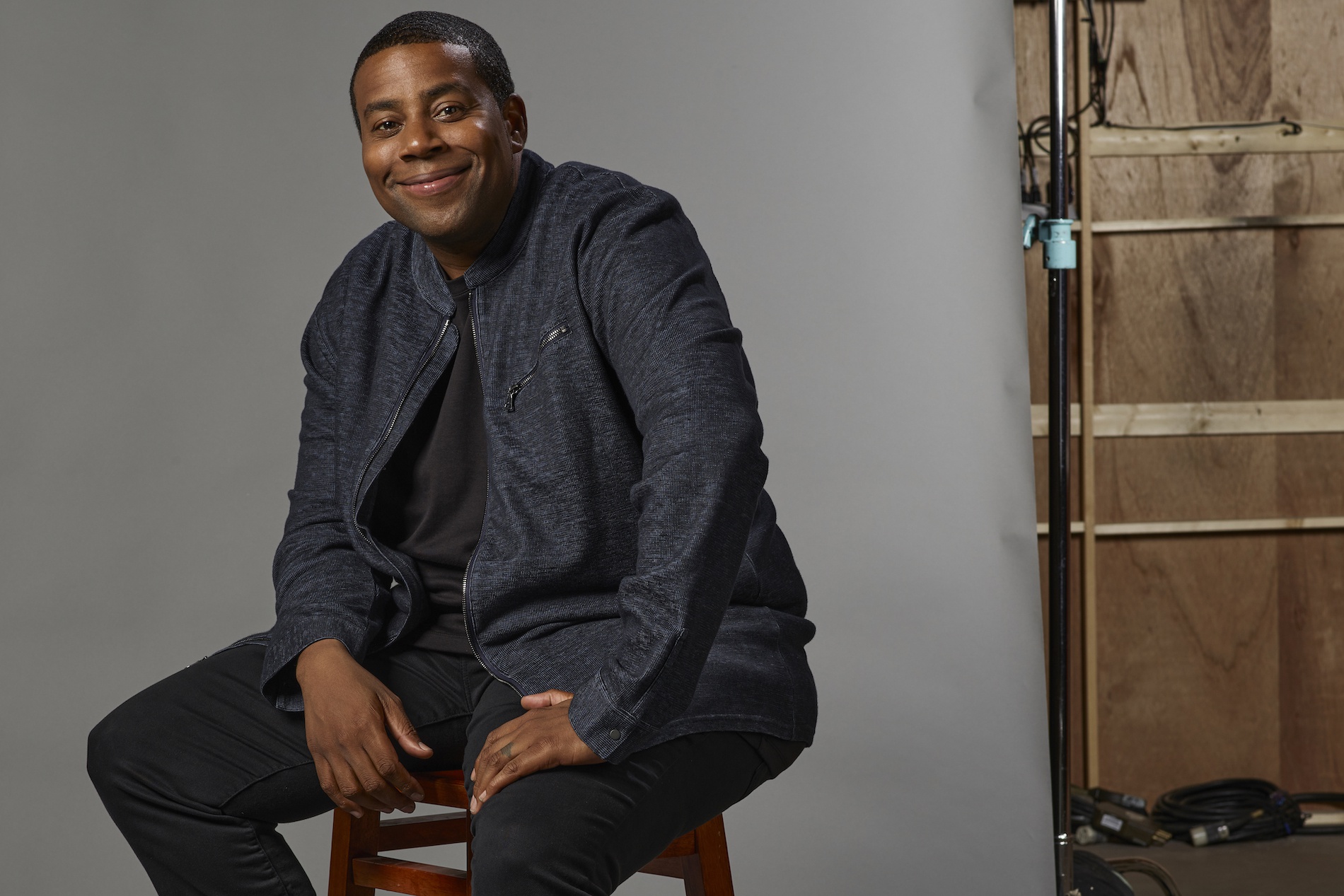 Thompson acknowledges he "should" have had the desire to leave "SNL" by now. After all, using the show as a launchpad to other projects isn't just a function at this point; for many, it's the purpose. "You're doing yourself a disservice if you're not using that platform to jump you into the next thing," he says. Usually, that leap comes as one's "SNL" tenure ends. But after countless news cycles and fellow cast members coming and going—not to mention four presidential administrations—Thompson still isn't ready to give up the job.
"I love 'SNL' so much that I've never wanted to jump off the diving board and get in the pool," he says. "I've just wanted to stay up there like the scared little kid at the deep end." He is instead attempting to have the best of both worlds: His long-gestating sitcom "Kenan," which he also executive produces, premiered Feb. 16 on NBC. As the lead on a scripted series—one that bears his name—the project has so far seen him flexing long-dormant performance muscles, along with some he didn't know he had.
"I'm learning lines and shit like that every morning, all day, throughout the day. Really putting shit to memory and then building it and putting it up on its feet," he says. " 'SNL' has two rehearsal days, so nothing is serious until, like, Saturday afternoon. This is serious as soon as I come in the door at 8 in the morning. It's rehearsal time; gotta build this scene; hope you know that this scene's about this. And I'm playing a parent, so I'm doing a lot of cooking or unpacking groceries. Especially since it's my show, I have the majority of scenes. I don't get much of a break."
Comparing the two, the notoriously grueling sketch series, after 18 years, is now the lighter lift on Thompson's plate. But to be clear, he's not complaining—about any of it. "At 'SNL,' there's 15 other people they can bother for shit," he adds. " 'SNL' at this point is the easy part."
This story originally appeared in the March 4 issue of Backstage Magazine. Subscribe here.
Looking for remote work? Backstage has got you covered! Click here for auditions you can do from home!
Photographed by Chris Haston/NBC on 1/19 in Universal Studios