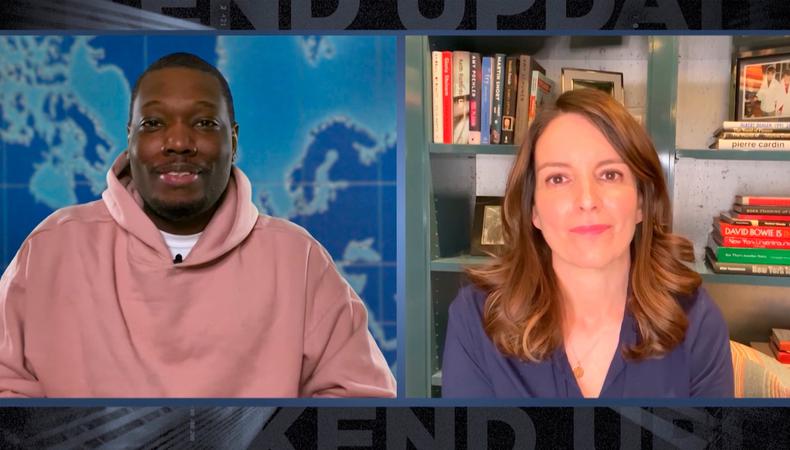 Don Roy King arrived at "Saturday Night Live" 14 years ago, and he's directed every episode since. How was it that he ended up at television's most elite late-night institution?
"A mistake, I think," he says.
On the heels of its 45th season, "SNL" is its own TV ecosystem in which one director helms every sketch of every episode in every season, reporting to the almighty Lorne Michaels. Until 2006, King had a robust career directing talk shows and morning shows, but never sketch comedy. "I'd probably directed every kind of show 'Saturday Night Live' makes fun of," he says.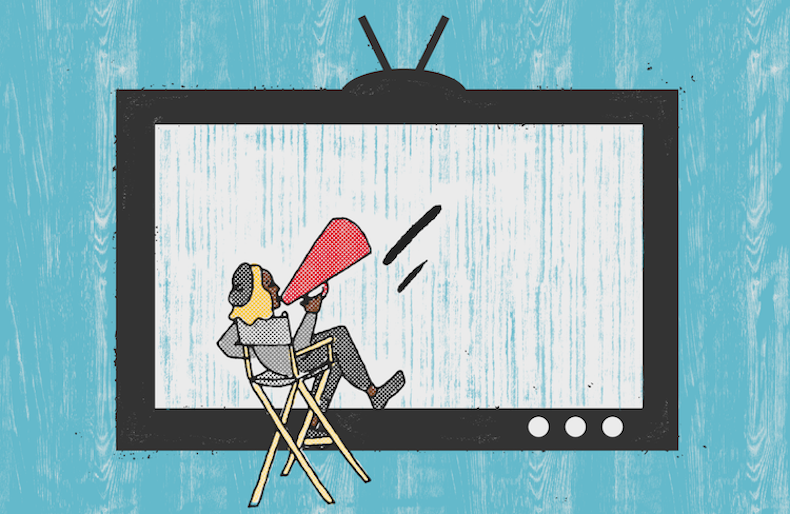 How to Become a TV Director
Then, that year, a call came from a former colleague who'd gone on to be an AD at the NBC series. He told King that then-director Beth McCarthy-Miller was leaving and, " 'They're desperate. They can't find anybody,' " King remembers. "I said, 'Well, there's no show I'd rather direct than 'Saturday Night Live.' " After as much hoop-jumping as you'd expect (including a decision-making meeting with Michaels), King was hired. And then, at age 58, the most arduous, fulfilling phase of his career began.
"They did take a chance on me, and it was a steep learning curve," the director says. "There's a whole different approach to bringing these little one-act plays to life. There's a whole different way to stage and shoot them. It needs to do justice to the material and make the people at home identify quickly with the situation and the characters."
King's biggest mistake early on was trying to do too much in order to show off his own style. "I was looking for unusual angles and soap opera-ish cross shots," he admits. But he realized—thanks in part to a few wrist slaps from Michaels—that if an audience member thinks about the shot for even a second, admiringly or otherwise, it's defeated the purpose: They've now been taken out of the sketch.
READ: Kenan Thompson on Nearly 2 Decades of SNL
"It's my job to sell it in the best way possible, whether it's a hard, satirical political sketch or a one-joke fart sketch," he explains. Unlike traditional scripted series, directing "SNL" does not entail giving actors notes beyond technical ones. Those, instead, come from the script, which is the series' grail. As King says, "We're all there to fulfill the vision of that writer. That comes before the directing, certainly, and it even comes before the performance. Lorne wants the material to be served by the writer individually."
What King is there to do, then, is captain the ship through waters both rocky and smooth. Or perhaps another metaphor would be more apt.
"As a live director, my job is to continue to call the shots like a quarterback. We'll find sketches that don't click for one reason or another, or something goes wrong or a graphic is missing," he says. "It's my job just to barrel through and to salvage as I go, and not let a single mistake start to snowball into others while we try to figure out who failed where. Whether it's the passer or whether it's a touchdown, we're still in the game."
But even the most battering football game has nothing on a show week at "SNL." Notoriously grueling, it starts on Wednesday for King, when he arrives to find about 40 sketches on his desk. Three days later, after a table read with the week's celebrity host, countless meetings, rehearsals, rewrites, and run-throughs, the show goes on.
"There are days when I think, I have no idea how to get this done," King says. "But the end result is 14 years of by far the most challenging and rewarding work I have ever done, and it is thrilling to work with people who are the best at what they do, on a show that is designed to make people laugh and clap."
And no matter what, he says, the week only ever ends one way: "And then, 11:30, we fly."
This story originally appeared in the Aug. 20 issue of Backstage Magazine. Subscribe here.
Looking for remote work? Backstage has got you covered! Click here for auditions you can do from home!