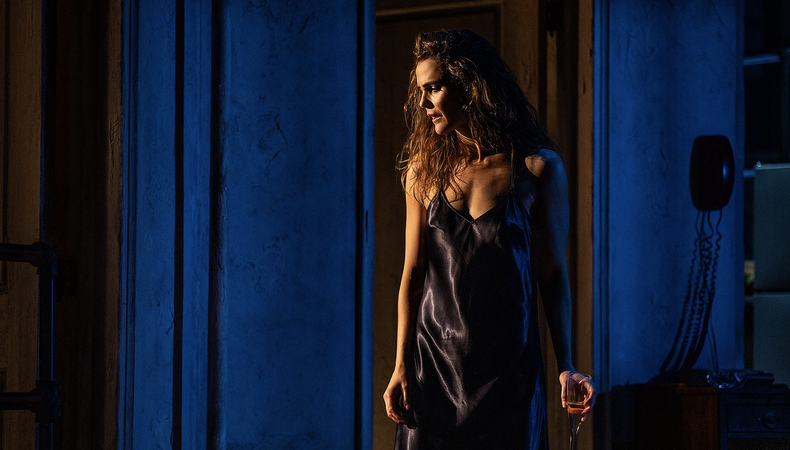 Keri Russell is now arguably best-known for her Emmy Award–winning turn on the "peak TV" drama "The Americans," and before that from her four-season stint as the titular "Felicity." But in between those two seminal series, Russell—like so many actors—cut her teeth doing theater.
Now making her Broadway debut in the revival of Lanford Wilson's "Burn This" (opposite her "Star Wars: The Rise of Skywalker" co-star Adam Driver), Russell is returning to the stage for the first time since 2004. But, she frankly admits, the transition back to the live performance after having spent the last several years working on-camera has not been an easy one.
READ: Bryan Cranston's Secrets to Success
"Nerve-wracking," is how she sums it up to Vanity Fair. "It's been really hard. It's a different ride every night and a huge learning curve for me. Luckily, I'm with such good actors like Adam, David [Furr], and Brandon [Uranowitz]. I feel like they catch me a lot. It's starting to feel a little liberating—just a little. I'm just now not going to throw up!"
Unsurprisingly, the decision to do a play was not made lightly. However, Russell was so taken with this piece—set in the late 1980s in New York City—that her desire to tell the story overwhelmed her doubts.
"I couldn't pass up this opportunity and I feel like it's the story's passion that really resonated with me," she says. "These people are at a time in their life before they have to deal with house payments, kids, and responsibility. They are so passionate about their art and passionate about wanting everything in their life to be the best it can be. They want things to matter. They want their life to feel big and important and creative. I related to this."
The lesson is simple: Even if the work scares you, sometimes that is precisely why you have to say to hell with it and do it anyways.