Kerry Condon still remembers the house parties and general revelry that accompanied hanging out with Martin McDonagh in the early 2000s. She was just starting out as an actor when he cast her as Mairead in the Royal Shakespeare Company's premiere production of his 2001 play "The Lieutenant of Inishmore."
"That was the beginning of our friendship and our working together," she says, smiling. "There was a big group of us who moved [from Ireland] to London, and they opened me up to cool influences like Terrence Malick and the Smiths. It was a moment in time!"
For Condon, now 40, it wasn't just a bit of fun; it was a formative experience. The level of commitment she put into her first theater role helped establish a work ethic that has continued to serve her since. To play Mairead, the actor shaved her head and recorded a version of Irish ballad "The Patriot Game" with legendary Celtic punk band the Pogues. She performed the play for 18 months in the U.K. before doing it again a few years later in New York City.
Condon has enjoyed a quiet, consistent acting career in the decades since, spanning TV ("Rome," "The Walking Dead," "Better Call Saul") and film ("Dreamland," a handful of Marvel movies). She's continued to work with McDonagh, including in a 2008 revival of his play "The Cripple of Inishmaan" and in his 2017 film "Three Billboards Outside Ebbing, Missouri." But she's made her biggest splash to date in the filmmaker's thought-provoking tragicomedy "The Banshees of Inisherin."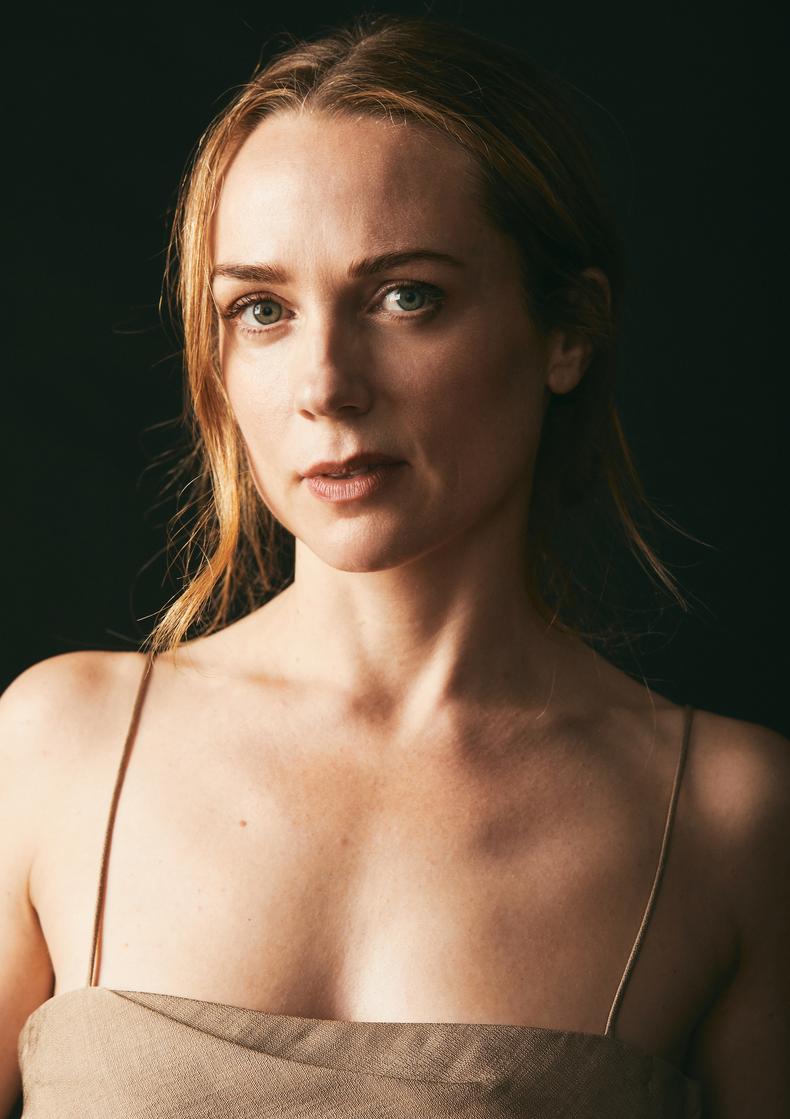 Set in 1923 on a small island off the west coast of Ireland, the film centers on the abrupt end of a lifelong friendship between two local men—Pádraic Súilleabháin (Colin Farrell) and Colm Doherty (Brendan Gleeson)—and its alarming consequences. Condon's performance as Siobhán, Pádriac's formidable yet vulnerable sister, has earned her an Oscar nomination for best supporting actress.
The actor, a native of Ireland's County Tipperary who now lives in Los Angeles, figured that the movie would garner a certain amount of attention. It is, after all, McDonagh's first film since his Oscar-winning "Three Billboards." But she also knew she shouldn't get too excited—not because of her healthy cynicism about stardom, but because she worried the sense of anticipation could affect her work onscreen. "I hate it when you watch a performance and you know the actor knows they're being watched," Condon says. "That not acting—that's just posing!"
"I did 125 'Hamlet's! Going mad 125 times! You have to be good consistently. You can't start being shit six months into a gig because you're lazy; there's none of that."
It's probably just as well that the actor had no idea McDonagh conceived of Siobhán with her in mind when she agreed to take the role; she only found out once they started promoting the movie. The filmmaker knew he wanted to create a part for Condon after working with her on the 2001 and 2006 productions of "The Lieutenant of Inishmore," as well as "The Cripple of Inishmaan." "I always wanted to try and write something for her that would capture how brilliant she is onstage, but in a movie," McDonagh told the New York Times.
Condon's performance in "Banshees" is as instinctive as you would expect from an actor who's so in tune with her writer-director. "He's known me for so long," she says of McDonagh. "I knew that what I was going to offer was going to be more or less what he was looking for."
But the role also presented challenges she wasn't expecting. "If I'm honest, his other characters came a little easier to me," she says. "When I did 'The Lieutenant of Inishmore,' I was very young and had that arrogant, youthful thing; and the character was mouthy and didn't care what anyone thought. Siobhán isn't like that. She's private and isn't really seeking for everyone to know her business."
Siobhán is the voice of reason in the protracted conflict between Pádraic and Colm. Unmarried and unafraid to tell it like it is ("You're all boring!" she shouts at Colm in a memorable scene), she's a woman ahead of her time; her laugh-out-loud lines are a tonic for the audience. But the character is also lonely and, underneath all the bravado, very fragile. She's tired of mothering her nice-but-dim brother—a position forced on her when their parents died—and bored of life on the island.
"I had to find the fine line," Condon explains. "I couldn't play it happy-go-lucky, but I couldn't be suicidal, either. Siobhán still has to be hopeful and have the guts to leave. If she was [that] depressed, she wouldn't leave, because she would just be defeated. So it was trying to find the moments of her being slightly positive and happy, and yet carrying this weight."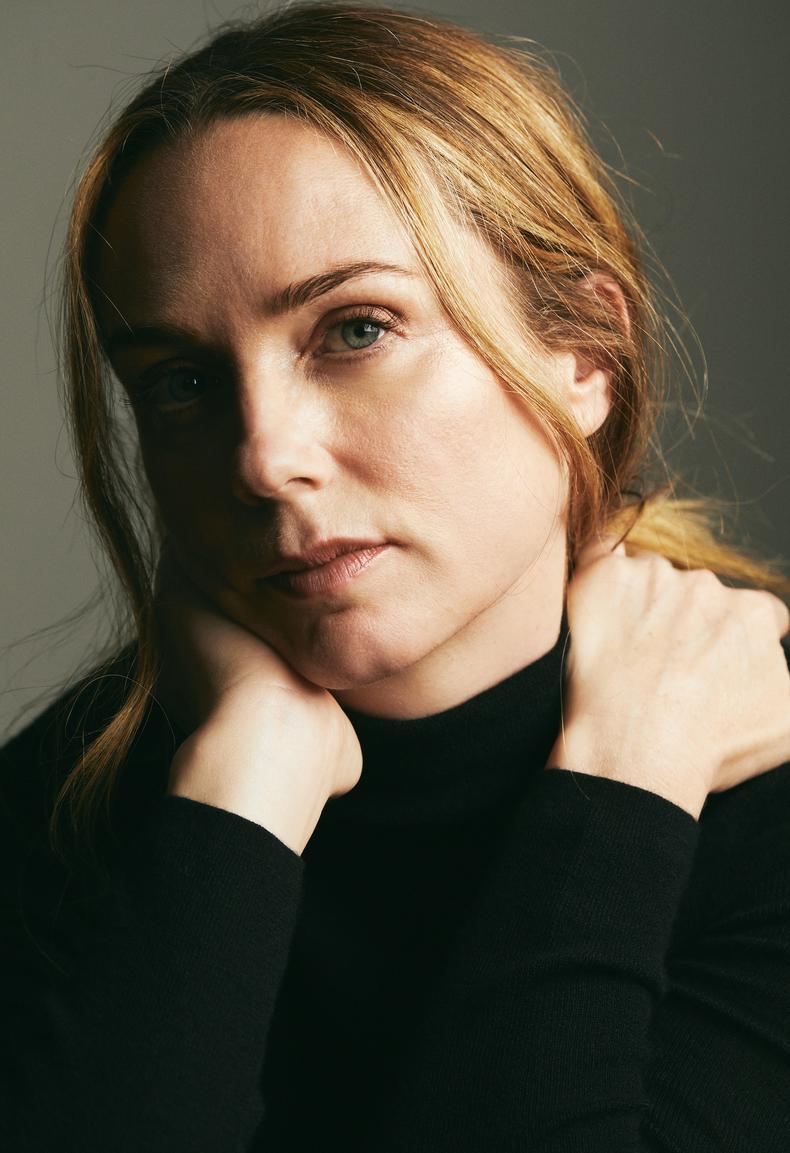 Exploring her character's sorrow was imperative to the actor's portrayal—even if she and McDonagh didn't always agree. "Martin jokes that I look for the sad things, whereas he's more happy-go-lucky. He'll be like, 'Jesus, you can't keep thinking about the sad things all the time!' But the first thing I noticed about Siobhán was her sadness. That was my starting place."
Shortly before filming began, Condon experienced "profound grief for the first time" when her dog, Peggy, passed away and her life changed irrevocably overnight. "I am not married and I have no kids, and she was like a child to me," she says. "I got her when I was 23 and living in London, and she came with me to New York and then to L.A. She was with me my whole life."
Condon channeled that heartbreak into her performance. In particular, she thought about how Siobhán and Pádraic would have been affected by the death of their parents. During the rehearsal stage, she worked with McDonagh and Farrell to carve out a detailed character biography.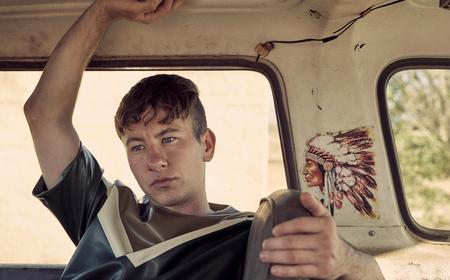 The Raw Appeal of Barry Keoghan
"Writers don't tend to have a backstory until you ask them for one," she says. "But there was a scene [that was eventually cut from the film] where Pádraic goes to their parents' gravestone, and we see they both died on the same day. I remember going, 'The parents died on the [same] day? What happened to the parents?!'
"Our backstory was: They drowned in the lake. One of them was depressed and suicidal for a very long time and killed themselves. Siobhán and Pádraic never knew whether the other parent tried to save them and drowned or [if] they both killed themselves together.
"I thought, Siobhán is a deep thinker, so she is obviously carrying the weight of this; and there are all these people in town probably whispering about it. Whereas Pádraic is handling it differently, and Colm probably took him under his wing and down to the pub."
The cast spent two weeks rehearsing at the Druid Theatre in Galway—the place where McDonagh started his career. "All the other actors had been in Martin's plays at some point or another, so everyone knew the vibe," Condon recalls. "We sat down with pens and pencils, and there was plenty of time to discuss the backstory and the rhythm of the lines. Everyone knew [that] you can't change a line, you can't ad-lib, and you've got to adhere to the punctuation—rules that are very theater-based, basically."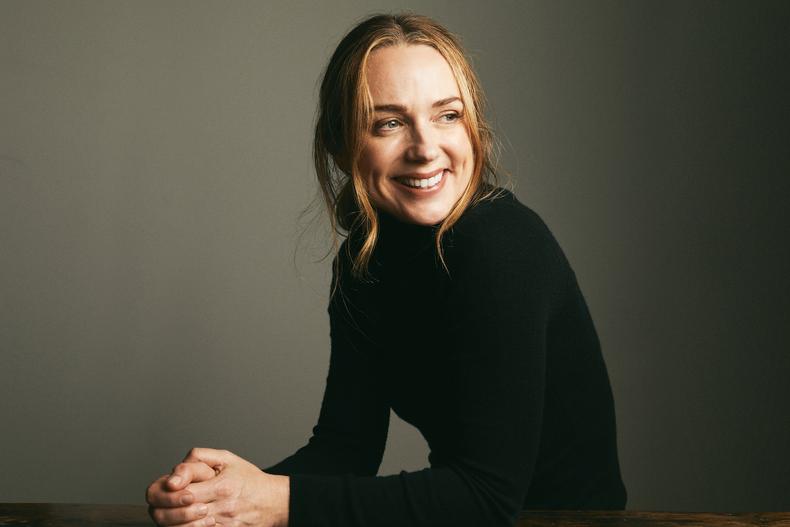 In her experience, pre-shoot rehearsals away from set are rare, so the cast's time at the Druid got the project off to a dream start. "Normally, you prep yourself and then turn up on the day," Condon says. "There were a couple of scenes I wasn't as confident about as others, so it was great to voice concerns openly in a place where we had time to discuss them. Normally on a shoot, time is money, and the crew can't be standing around while I debate."
Condon established her process—which includes "breaking down the scenes like a script supervisor at the beginning of the job, so I know what's going on in all of the scenes and I'm aware of the scene numbers"—while performing in McDonagh's plays. Since she couldn't afford drama school, this on-the-job experience was all the training she had.
But despite her long association with McDonagh, a different filmmaker first discovered Condon's onscreen abilities. At age 16, she attended an open casting call for a small part in the 1999 film adaptation of Frank McCourt's memoir "Angela's Ashes," co-written and directed by the late Alan Parker.
"I have to credit him with my whole career, because he gave me my big break," she says. "I don't know how I would have got an agent if he hadn't given me that job. I don't have any connections in the industry. I wasn't mentored in school; no one told me I was talented. I was the only one saying it. I really was just full of self-belief in that way you are when you're a kid. I had that in me when I was very young, because I had to."
Condon continued to defy expectations when, at age 18, she became the youngest actor to ever play Ophelia at the RSC in the company's 2001 production of "Hamlet." What does she remember learning during that time? "Comic timing, stamina, and not being lazy," she recalls. "I did 125 'Hamlet's! Going mad 125 times! You have to be good consistently. You can't start being shit six months into a gig because you're lazy; there's none of that."
Today, Condon's impressive and varied career speaks for itself. Yes, she has been "good consistently"; but the fact that she never stops learning and asking questions is what sets her apart.
For example, she absorbed everything she needed to know about editing on HBO's 2005 historical epic "Rome," which was her first major TV gig. "Editing can make or break your performance," she says. "Your part could be big in the script, but if you're not that good, they'll just cut to other people's performances. I learned a lot about continuity. If you're holding a cup of tea for one line and then they cut back to you and you're not holding the cup, they can't use any of it. Whereas if you pay attention to how the editing works, they will have more shots of you to use."
On AMC's "Better Call Saul," Condon played Stacey, the daughter-in-law of series regular Mike Ehrmantraut (Jonathan Banks). She says that playing a recurring guest star role was "harder than it looks," because "it's tricky to pop in and out of a show once a year when everyone else has bonded." The actor viewed it as another learning opportunity.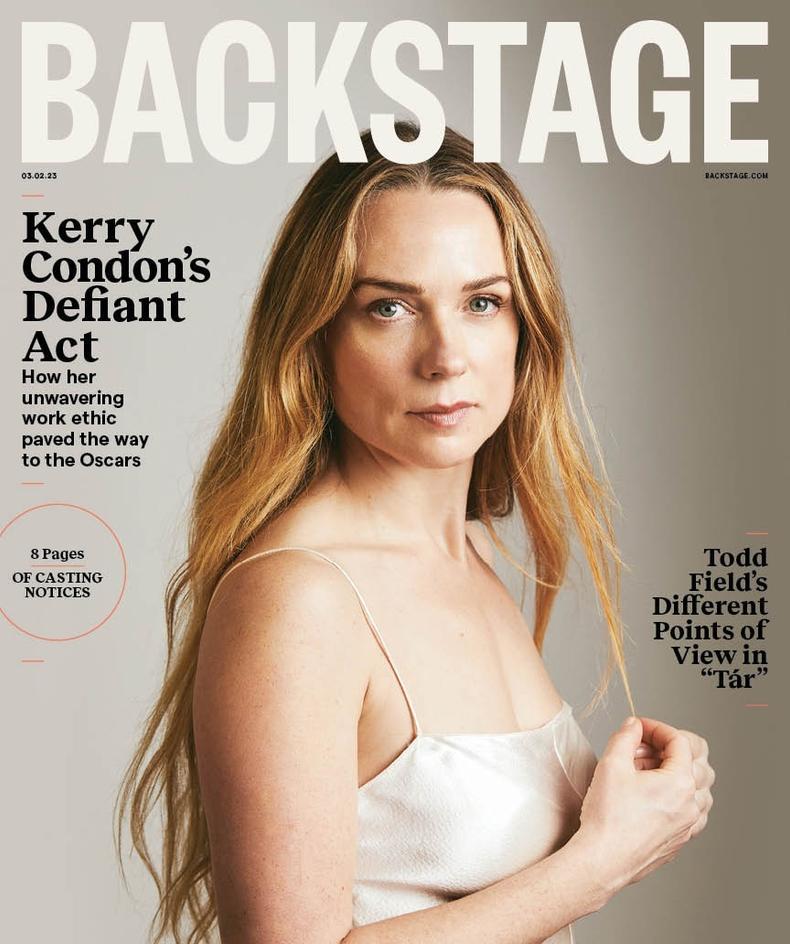 "You have to be on the ball, know your lines, be available to the other person, and follow their lead," she says. "My part was [there] to facilitate [Mike's] storyline. So knowing your place within the story and swallowing your ego is a good skill to have—and a really important one. To any working actor out there, sometimes those jobs are great little gifts—because when you're not working, the paychecks [from residuals] can keep you going."
The most powerful lesson Condon has learned is that a setback isn't the end; sometimes, it's just the beginning. That was the case when HBO canceled 2012 horse-racing drama "Luck," for which Condon trained to be a jockey. "I adopted one of the horses, so that job changed my life in a spiritual way," she says. "Sometimes, a job doesn't elevate your fame or whatever, but you get something way better."
That's also how Condon looks back on "Videosynchrazy," the unreleased HBO series she worked on with Emmy-winning director David Fincher. "When it ended, people on the show who hadn't had disappointments before were really upset, whereas I remember just being so equipped," she says. "I was upset, of course, but I still got to work with David Fincher! Do I need everyone to know I was in it? Not really. I confirmed what I had hoped: that I was good at what I was doing, and to just keep going."
It just goes to show that good things—like, say, an Oscar nomination—come to those who wait.
This story originally appeared in the Mar. 2 issue of Backstage Magazine.
Photographed by Stephanie Diani. Cover designed by Ian Robinson.