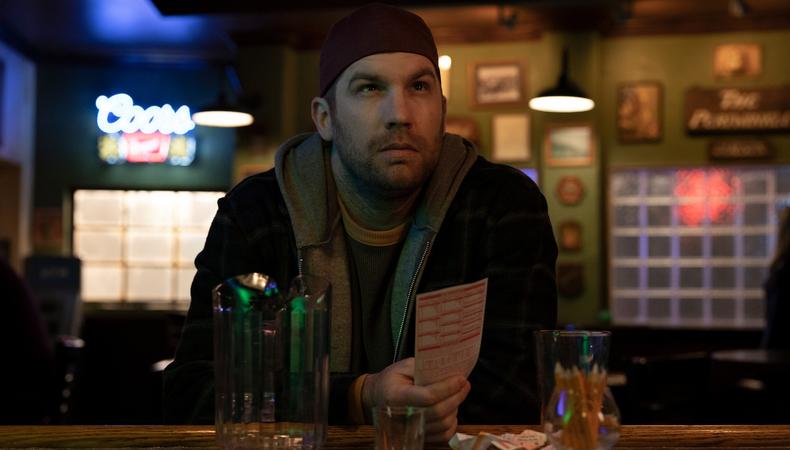 The following essay was written by Alex Bonifer, who co-stars on AMC's "Kevin Can F**k Himself."
"You're going to do two things this summer: Get a job and take an improv class."
That's what my dad told me once. You see, after my parents split, my dad started doing improv (I called it a midlife crisis) at some place in Hollywood called the iO West. As a broke college student with no money and a very weak argument against studying improv ("But dad, I just wanna, like, hang out this summer"), I got a job at the mall and enrolled in my first improv class. I instantly fell in love with improv, but not so much the mall job—although working at Hollister did have its perks.
I would spend the next 13 years doing jobs I hated, but I always found time to make improv a priority in my life—not because I ever saw it as a means to an end, but because I identified it as something I loved doing and wanted to get good at. I treated every class, practice, sketch-writing meeting, and show performed in front of four friends at a black box theater in NoHo as my Super Bowl. It all mattered so much. I focused on the work, and I told myself that, if I ever did want to get seen, I needed to be good at what I do. This became my personal mantra.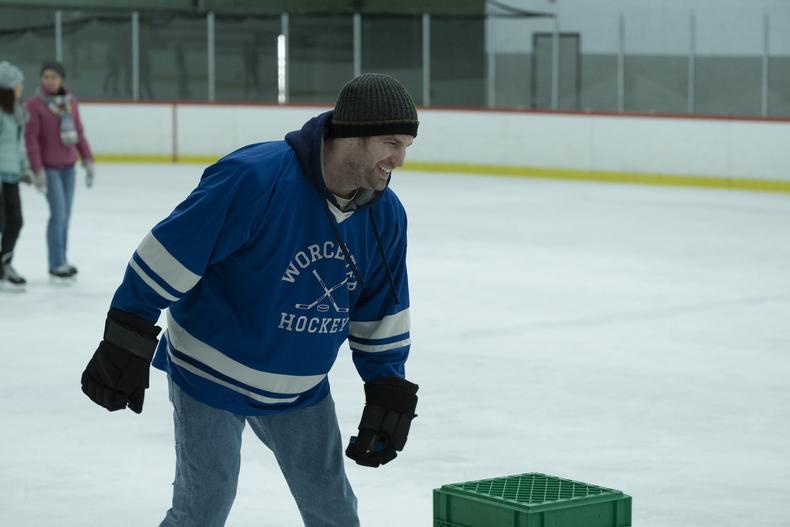 Alex Bonifer on "Kevin Can F**k Himself." Credit: Robert Clark/Stalwart Productions/AMC
During this time, I got to know plenty of working actors who were booking commercials and landing small spots on TV. I started to think that I could slowly transition my life and career into doing the thing I loved for a living. "Tip the scales, dude," became another mantra.
Enter the Groundlings. I had worked my way up the program from Basic (entry-level improv) to the Sunday Company (the top level of the Groundlings School). The Groundlings Theatre was the place where industry folks started coming to see shows. It was here that my plan, which was 13 years in the making, started to show results. I got a manager, then an agent. Before long, casting directors were asking me to come in and read for things that, at least on paper, I was vastly underqualified for. Impostor syndrome set in for real, but I fought through it. "You got good. Now you're getting seen, dude," I told myself. I booked a recurring role on NBC's "Superstore," which was a huge confidence boost and further validated my plan. Then I got an audition ticket for the role of Neil on this show called "Kevin Can F**k Himself."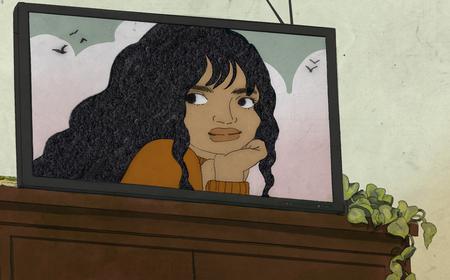 How To Become a TV Actor
I read an interview with fellow Groundlings alum (and friend) Edi Patterson prior to my first audition for Neil. She talked about her philosophy on Hollywood and auditioning. Here's the gist: "Fuck it. Make a choice, and do you." I translated Edi's sentiment to "Care, but don't give a shit," which, you guessed it, became a mantra. I prepared for the audition, and I cared about the work and doing a good job. But ultimately, I truly did not give a shit about the outcome. I trusted in my training, and I believed in myself. I made a choice in the room, and fortunately, they chose me to play Neil. I was super happy, but I wasn't surprised—and that was a really good feeling.
In an industry where absolutely nothing is certain, I do know a few things for sure: Get good before you get seen. Care, but don't give a shit. And most importantly, believe in yourself.
This story originally appeared in the Oct. 13 issue of Backstage Magazine.