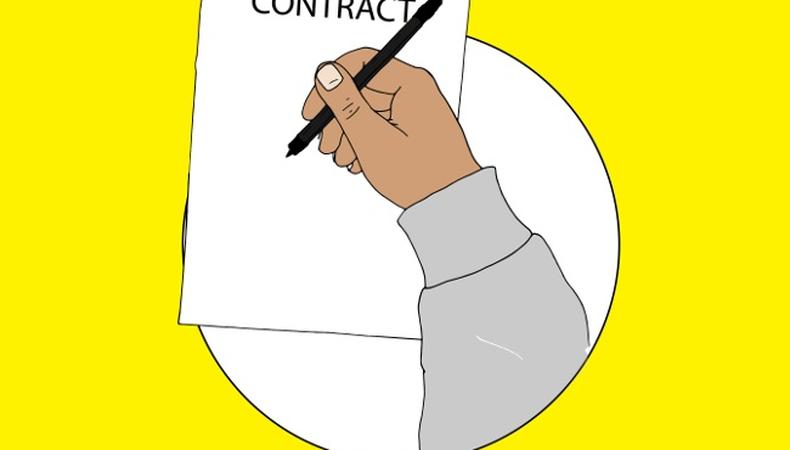 Television is basking in a protracted golden age. With the burgeoning landscape of innovative television productions, as well as reliable network stalwarts, becoming a TV actor can be both creatively fulfilling and financially lucrative. Whether you're totally green or an experienced theater performer, breaking into the world of television is an endeavor replete with pitfalls, roadblocks, and misconceptions. Fortunately, Backstage is here to help you navigate that treacherous road. To learn how to become a TV actor, read on, intrepid thespian!
What are the differences between film, television, and theater acting?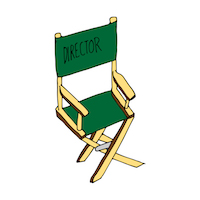 These three mediums each present actors with particular challenges and opportunities. "Much of what you learn for the stage is diametrically opposed to what you need to do for on-camera acting," cautions Backstage Expert Shaan Sharma. Film and television invite numerous mediators that can drastically alter an actor's final performance. Editors and directors typically possess final authority over the work, or as acting coach Rob Adler summarizes, "Actors don't call cut."
Aside from the creatives at work, there remains the possibility of studio or network notes altering the final product. If you are transitioning from stage to screen for the first time, Adler advises that you "need to practice letting go of control" and trust the other artists onset as collaborators.
The audience is one of the primary factors dictating how you should approach the performance. As the customary distinction goes, in the theater you are compelled to project for the back row; on screen, the lens and mic will pick up everything you do. To make this transition, acting coach Erin Cronican boils it down to one simple question: "How far away is my audience?"
You may know how to modulate your performance to suit different theater audience sizes, but doing so on camera is trickier. "To make sure that you aren't overdoing it, ask the casting director or director what the framing of the shot is," Cronican suggests, adding that "if you remember that your audience is not the back of the audition room but the framing of the camera, you'll have a good idea exactly how to adjust your performance."
"Reality is less enhanced when a camera and microphone become involved," explains Backstage Expert David Patrick Green, who consults on transitioning from stage to screen. "In fact, due to camera work, score, lighting, and other effects, it is sometimes better to do less than you would in real life because so many things are augmenting your performance. So the main responsibility of television and film actors is that they behave naturally."
Other key differences, Green notes, have to do with what's on the page. Whether modern or classical, oftentimes in the theater you're performing a play in which characters, production, and material are familiar to the audience. Audiences permit actors much less interpretive leeway, to the extent that "any errors of dialogue will sound like fingernails on a chalkboard." In film and television, these are not sacrosanct. "You will almost certainly be the only person to ever play any given character, so what the producers are looking for is some version of you," Green explains, which means that "an original and believable performance is king."
How do I go from stage to screen?
Difficulties can arise when trying to shed theater-bred habits and methods. Stage acting demands an actor not only project, but enunciate clearly, because "mush mouths" don't reach the back row. But Sharma cautions that by bringing such refined elocution to the screen, "IT CaN SounD LiKe ThiS." Instead, "Let go oF BeinG So CleaR WiTH EaCH WorD." As veteran actor David Dead Bottrell puts it, "[The camera] doesn't require you to use any of your well-honed theatrical skills like precise diction, vocal projection, or any indication of where the jokes lie."
A similar pitfall lies in how to handle physicality, since theater requires actors to physically convey internal thoughts and feelings. Actor Damian Lewis, who made a seamless transition from the Royal Shakespeare Company to hit premium cable, realized this. "Onstage, you have to, in some small nuanced way, give a demonstration of what you're thinking so that the people at the back can see it," he says. "Whereas, on camera, you just quite literally have to think it. I realized that you could actually have a whole range of thoughts in a short space of time, and the camera would see them all."
To "think actively" and bring such nuanced expression to life, Rob Adler uses one of Viola Spolin's Preoccupation games. "While doing an activity, be totally preoccupied with an offscreen event, and follow your flights of thought from it, using your inner energy to springboard from one thought to the next, irrespective of the scene's text." Or take this analogy from legend Michael Caine: "Be like a duck—calm on the surface, but always paddling like the dickens underneath."
How "big" should a TV performance be?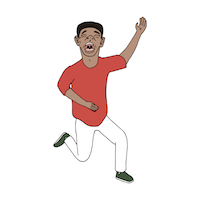 Within the world of television, there are increasingly large variations as to the format and tone of projects. Comedy, however, is still largely cleaved in tw: single-camera comedy shot on location or multi-camera sitcoms filmed in front of a studio audience. For some projects, you may be tempted to "go big"—but how "big" should your performance be? A common misconception is that multi-camera, studio audience shows resemble theater and thus require a bigger and "broader" performance. That can result in actors who "mistake high stakes for volume," says acting teacher and Backstage Expert Mel Mack.
In fact, the very notion of a broad performance is often oversimplified, says acting coach Gunnar Todd Rohrbacher, and should be thought of as "too much physical movement on camera while the actor's internal choices are too safe and expected…What's too big for comedy? A collection of very small things that tell producers you don't have enough training to realistically book the work for which you're hoping." Don't employ a blanket approach, but consider all the elements of the project. Rohrbacher advises that "every show of either format has its own personality, tone, and requires a mix of characters that are grounded and heightened." To be prepared, build an understanding of the acting sensibilities and styles employed by popular show creators out there in the market.
RELATED:
What training do I need?
Bearing all these considerations in mind, should you seek out classes and coaches who specialize in screen acting? Maybe you've been the lead in every musical and play since your fourth grade "Peter Pan" production, but that doesn't instill self-confidence you can nail a cable drama audition. Shaan Sharma, who runs the L.A.-based Westside On-Camera Acting Studio, notes that since screen acting has been around for a tiny fraction of time compared to the stage (and television even less so), "Few acting schools are set up with the technologies, methodologies, and working knowledge as to how to train actors for them." Having a solid foundation of theater training is not a detriment, Sharma thinks, but "it's easier to make a stage actor out of an on-camera actor than the reverse. So, if you know you want to act for the camera, seek out on-camera training." If you are or plan to be based in L.A., these additional resources can help you get camera ready.
If classical theater training is not of paramount necessity, improv classes can help you become a more comfortable and dexterous onset collaborator. "Become a Famous Actor" author David Patrick Green points out that, as opposed to a theater environment in which the writer is king, in television, "Words are being changed right up until shoot times in many cases." Even HBO's "Veep," typified by tight and nimble writing, utilized improv in its early seasons and benefited from the presence of cast members like Upright Citizens Brigade founding member Matt Walsh. Actor Michael Nathanson, series regular on Marvel's "The Punisher," attests that improv remains an essential part of his toolkit. "I go back to my improv days for so much of my technique or the things I bring to the set," Nathanson says. "[Improv] allows you to stay on your toes because things are constantly changing on set; lines are being rewritten, cut, and added; you'll work with a different director here, different director there, depending on what it is; and so, having that sort of spontaneous craft has helped a lot."
Gunnar Evan Rohrbacher asserts that since TV actors occupy some of the most well-paying plum gigs in the entertainment industry, especially in network comedy, roles are won in the crucible of talent. "Across the board," Rohrbacher says, "these actors have solid voice and speech training and are perhaps incredible singers. They understand that how a performance sounds is every bit as important as the emotional and intentional choices they make. They know how to scale their volume, energy, and characterizations to match the quality of a production with little to no instruction or feedback."
This is a lot to take in, and everyone's needs will vary based on their natural talent, resources, drive, and interests. Fortunately, Backstage's "How to Become An Actor" Expert Guide can walk you through this winding road and offers guidance on training approaches and opportunities. On top of that, our Call Sheet is a comprehensive, industry-leading resource to hook you up with all your career advancement needs, including acting schools and coaches.
RELATED:
Where can I find auditions?
Once you are comfortable with your foundational skills and industry outlook, you may be left wondering where to focus your casting call attention. A broad first step to get a sense of the landscape is Backstage's TV audition search. From there, you can narrow down opportunities based on your personal attributes, compensation desires, location, and more to find everything from lead to day-player roles.
What are some networks that cast often?
The Disney Channel has launched the careers of many future A-list stars, and because of its wide slate of ensemble shows, casting calls for young actors are posted frequently. Casting Director and Backstage Expert Lisa London has overseen casting on hit shows like "The Suite Life of Zack and Cody" and "Hannah Montana," and she offers tips to ambitious, multi-talented young Backstage readers on how to make the most of a Disney casting call. Among them, she suggests being extra proactive by visiting the Disney Channel casting call page or researching the casting directors of current shows and reaching out to them directly—but be prepared if they follow up!
Few entertainment industry platforms are hotter right now than Netflix, which in recent years has dramatically increased its output of original programming—and, by extension, casting. Netflix tends to offer lots of creative freedom to its productions, and this is reflected in casting practices. At a panel discussion in Hollywood last year, "Orange is the New Black" casting director Jennifer Euston explained how auditioning actors need to be comfortable with nudity. And "Master of None" casting director Allison Jones advised, above all else, to "bring something of yourself to the part, because we're looking for that."
What can I expect in an audition for a TV series?
If you've got an audition for a TV series coming up, you're in a great position to move forward, but preparation is key. Obviously, you will want to know the material inside and out. Along with that, research the creators' previous projects to gain insight into the tone and style they may be going for. Let it guide your choices, but not constrain them.
Researching the casting director also can't hurt, explains CD Bonnie Gillespie. But before you even get in the room, our Secret Agent Man stresses to adjust your end-goal expectations. "Look at it this way," he says, "Auditions are an opportunity to create fans in the casting world. And if you can get on the good side of 10 film and TV casting directors, you will have a successful career."
How should I work the room?
When the moment comes, and you're walking through the audition-room door, remember to be friendly. Acknowledge everyone in the room, but don't be overly chatty, says Backstage Expert Joseph Pearlman, because that "[puts] out the vibe of 'please like me.' If you walk in with confidence, then you know that they already like you." These first impressions matter, because typically, TV casting directors are filling the cast at a quick clip. Your first audition will be with the casting director and often producers, and the tone may be encouraging, convivial, and relaxed, explains former vice president of television production for Lionsgate, Ally Lattman. But Lattman warns that as you advance, and you test for network execs, it's all business. "Come in and read your scene; that's it. I don't know that I've been in any warm-and-friendly network test rooms."
What should I wear?
Your clothing choices can say a lot about you and work for or against creating the persona you're trying to present in the audition room. Veteran commercial casting director Carolyne Barry provided Backstage with a helpful glossary of terms casting directors will use, as well as the following dos and don'ts:
• "Choose jewel tones and rich autumn colors…. Burgundy, emerald green, moss green, purple, grayish blue, and denim blue are some of the warm colors that enhance skin tones, frame the face, and give it focus."
• "Choose shirts with collars and tops with a v-neck. They are 
the most flattering on camera."
• "Avoid busy patterns, stripes, bright colors, shiny jewelry, and garments with distinguishable logos. They draw attention away from your face. Avoid black, dark blue, white, beige, and light pastel colors. These colors usually reflect or soak up the light. Thus, the camera captures a dimmer-looking face."
• "Avoid wearing clothes that show too much skin or cleavage unless the [audition] calls for it."
For child auditions, acting teacher and Backstage Expert Denise Simon breaks downs what will help kids stand out in this sometimes delicate situation.
How can I tailor my audition to the type of show?
Think about tailoring your audition strategy to the format of the show, especially in comedy. Casting director and Backstage Expert Molly Reinking is a veteran of classics in both genres ("Frasier," "Arrested Development") and offers these three tips on each.
SINGLE-CAMERA
Embrace short scenes:"The sides you will be asked to prepare for this type of show are short and staccato-like. They are not like scenes from a play, or even from a sitcom, where there is a normal exchange between one or more people with some momentum within the scene. There is usually no beginning, middle, or end to the scene, which might be only five-lines long. Remember, Justin Grant Wade [Steve Holt on 'Arrested Development'] only had two words at his audition! The comedy in the single-camera show is in the style and the situation, not in the jokes."
Don't get lost in your sides: "Because the non-verbals are so important in these auditions, it's all the more essential that you don't have your nose in the sides during the audition. Obvious, I know, but if we can't see your eyes, we can't see your reaction. The humor is found in the thought processes you reveal and not so much in what you say…. A good general rule of thumb: Always be connected to the person you're doing the scene with, whether it be a reader, another actor, or directly into the camera, a la 'Parks and Recreation.' If you're truly connected, we will not only see your reaction in your eyes, but the scene will have an emotional life—an urgency."
Don't try to be funny: "You need to bring your own individual idiosyncratic self into the audition without trying to be funny. Trying to beanything means you are working way too hard. You just have to be."
MULTI-CAMERA
Energy level is heightened naturalism:"Since multi-cams are most like plays, the energy necessary to "pop" in these auditions [is] brighter than normal, but not so big that you are overacting and/or trying to be 'funny.' This is not sketch comedy, a la 'SNL,'where the characters are over the top to the point of absurdity. You audition with a heightened version of yourself that is carefully calibrated while seeming spontaneous."
Stick to the words: "This is true for multi-camsmore than with any other genre. The writer-producers run the show in TV, remember, so when you mess with their words, especially with multi-cams, they will not hire you…. If, in those rare cases, the writer-producer wants you to improvise, either they or the casting director will let you know usually before the audition begins. If they say nothing, assume they want you to say their words exactly as written."
Remain focused and calm in moments of stress: Since multi-cams are performed in front of a live audience, the writer-producer needs to feel in the audition room (or on the tape) that you are smart on your feet and confident in your skills. It is like doing a play, but without the six weeks of rehearsal prior to opening…. More than likely, you will be working on a show that is a well-oiled machine, and you don't want to slow down the process in any way, whether it be asking too many questions or messing up the lines.
RELATED:
Do I need a demo reel?
As Backstage's Allie White points out in "How to Create Your Demo Reel," having a reel is "an essential piece of the career puzzle, your calling card, the thing that lets the people in charge know who you are and why they should hire you." This is as true for aspiring TV actors as any other subset.
Put simply, your demo reel sells you. It features a short, engaging montage of your best work that incites a positive emotional response from the viewer. It is yet another in a long string of first impressions for an actor—but this one you have time to craft. Sometimes, a reel can even break the tie between actors considered equally suitable for a role. In such cases, "camera presence, personality, command, style, attitude, consistency, versatility, and experience in front of the camera are all scrutinized until one actor comes out the winner," explains demo reel producer Max Ghezzi.
The reel's production values—from image quality to sound to camerawork—reflect back on you, and according to acting coach Paul Barry, any of these elements being subpar "will lower the viewer's impression of you, your marketability, and your professionalism." Assume that whomever is viewing the tape may only watch your first few scenes at most, so lead with your strongest stuff and juxtapose the clips in a way that shows your range. Don't get caught up in trying to contextualize or narrativize every individual scene, advises reel editor Joe Gressis, but instead move on "once the character, emotion, and arc of the scene are established." If you are not totally confident with the quality and construction of your reel, don't submit it.
Don't have any quality footage to show off? This is where networking and schmoozing can pay off, says Backstage Expert Erin Cronican. She suggests "getting to know indie filmmakers who are also growing their careers. Go to networking events (like the NY Actors Tweetup), frequent local festivals and screenings, and get to know the film departments at your local universities." Aspiring filmmakers are just as eager to put together their own bonafides-proving footage, so strike up a mutually beneficial relationship.
There are many avenues in life where a scrappy DIY work ethic can pay off, but shooting guerilla demo reel scenes is not one of them. "The result won't fool anyone and may even make you seem too hopelessly naïve for the business," says screen acting teacher and "Onion News Network" actor Brad Holbrook. His suggested alternative is a bit of a sidestep: find an affordable, professional video production service that will film you doing something you do well, be it a song, monologue, or stand-up set.
And so you know,"sizzle reel" and "demo reel" are interchangeable terms when it comes to actors, so bear that in mind when interacting with potential partners.
For more info on all things demo reels, check out Backstage's comprehensive guide.
RELATED:
What do I need to know once I get to set?
Let's say you've taken all our advice, and it's helped you land yourself a TV role. You're on set for the first time, watching the crew scrambling and other actors poring over lines. What now? How should you conduct yourself?
Fortunately, Backstage Expert Matt Newton has seen actors come and go for years as an acting coach on the CBS show "Blue Bloods" and assembled a cheat sheet to calm your nerves. According to Newton, here are 10 things to bear in mind.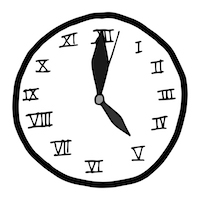 1. Know your lines. "Know them twice as well as you think you need to, because there will be so many other distractions to worry about when you start filming…. You are expected to be memorized the whole time, as you want to be seen as a total pro. That being said, be prepared for it all to change right before you shoot. Welcome to TV!"
2. Do what you did in the callback. "You were hired because of what you did at the audition for the director and producers. Don't change anything!... Time is money, and when the producers and show runners need to get through so many pages of material each day, every delay counts."
3. Bring a book. "You will probably wait around for a very long time, rehearse, wait around longer, film part of your scene, go to lunch, and then come back and shoot another part of it. That little scene you worked on for your brief audition will take many hours to shoot. When you're finally ready to shoot, you'll usually get two quick rehearsals. The first rehearsal is for blocking [for the actors and director], and the second is for 'marking' [for the crew], and then finally, you'll get around to filming that scene you have been obsessing about for the past few days."
4. Read the whole script. "After you book the job, you will get the whole script emailed to you. Read it and understand your character's context in the entire episode, as it will inform your lines and help you understand the tone."
5. Hit your marks. "There are colored little pieces of tape on the floor, and the camera focus is set to those marks. If you overstep it, you are out of focus."
6. Learn the terms. "All on-camera actors should be well versed in camera angles, common on-set terms, and shot setups."
7. Check your contract. "Your agent has negotiated your rate and your billing. Make sure the contract reflects that before you sign it."
8. Don't take pictures. "This is an important one. Don't take photos of the set and post on Instagram, and don't try to sneak in an awkward selfie with one of the stars of the show. Many TV shows have paragraphs in your contract saying you can't post set pics on social media, as they may contain spoilers. Be careful!"
9. Know your place. "You are a guest in the workplace, and many of the crew members are there 60-80 hours a week. Be professional, don't complain, and be nice to everyone. It goes a long way."
10. Have fun. "Remember in that audition where you had to 'imagine' the set, the actors, the props, and everything else? Now you actually have all of it and can bring the scene to life as you imagined. You have great actors working opposite you, expensive costumes, real locations, and many people working hard to make you look good when it comes time to film your scene. Enjoy it; take it all in."
Or as Matt summarizes in an advice video, you have to "learn to calm your nerves, know your lines really well, know how to hit marks…and really know how to deal with eye lines and connect to your off-camera reader and not let that throw you. Have real, unshakeable confidence, and focus on what you're doing."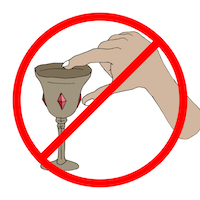 On a film or television set, time is money, and money runs the show. The props are not toys—don't touch them. If you need to step out for a moment, make sure someone knows so your surprise absence doesn't hamper the workflow. Actor Michael Nathanson concurs on the importance of preparation and awareness of your role in the grand scheme of the production. While the creative process can be collaborative, a shoot is dictated by allowing everyone to do their jobs on schedule, so Nathanson advises not to "get too bogged down in a creative conversation...once the pieces are moving. If you have a question or need to figure out a moment or a line, try to figure out how to communicate that before the crew's coming in and lighting things, because they're burning money every minute." This is especially true of small or day-player roles, which, if you're on set for the first time, may well be the case.
But part of having unshakeable confidence and a conscientious awareness of the production team includes being familiar with the jargon thrown around onset all day. Possessing a solid understanding of these terms will ease your communication with other cast and crew and, of course, save time. Check out these 10 common terms essential to easing your first time onset according to producer Sevier Crespo.
RELATED:
How do I film an audition tape?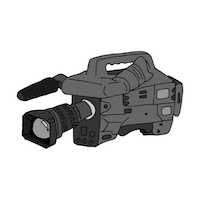 There are lots of reasons you may to have to submit a taped audition: scheduling conflicts; location difficulties; low-budget projects. Whatever the reason, crafting a professional-looking tape in lieu of an in-person audition requires additional considerations. Casting director and audition coach Caroline Liem offers eight tips to capture your best performance possible.
Lighting. "We need to see your face. There's no need for expensive lighting equipment. Find basic lighting around your house and create a set up similar to that on set or stage: principal light on you—also known as a key light, a fill light, and a back light to sculpt and separate you from your background. If you want to get fancy, add a background light, which is used to eliminate shadows and provide additional depth."
Background. "There's nothing wrong with a white background, but it can read flat or stark. I like a royal blue background. It makes everyone pop and look great."
Camera/Sound. "There are many options for shooting your self-tape, and they don't have to break the bank either. I've seen decent auditions taped on smartphones and tablets. Whatever your recording choice, make sure we can hear you and see you. Your device should zoom in enough to limit unnecessary background. Create a controlled-enough environment where the camera can pick up your voice without unnecessary noise."
Your read. "It's helpful to have your reader at eye level and next to your camera. Make sure your reader is instructed to speak with a softer vocal volume, as he or she is closer to the mic than you are."
Slate. "If you're asked to slate, keep it open and inviting. This is the first thing we'll see and more often than you think, that moment when you say, 'Hi my name is_____' will tell us if we want to watch further."
Use your whole body. "Avoid talking head or exaggerated facial features. It reads that you're not connected to the moment or you 'think' you need to work harder, but ultimately there's a lack of connection to your character. Stay in your moment. Whether your character is active or still, he or she lives in a whole body. And that whole body needs to be engaged. We'll register it even in the tight shot of your audition".
The camera picks up everything. "This is a good thing! Nuance is sometimes missed in the audition room, but enjoyed later when we review tape. Allow your character to live in between the written lines. Resist dropping out when flipping pages. Know what you want from the other character, and keep your interesting story moving forward."
The camera is your audience. "Draw us in with your performance. We want you to be the choice."
What's slating, and how do I do it?
Trying to make a memorable first impression can rile anyone's nerves, be it a clammy handshake or stuttering introduction. Slates seem simple—a short preface to your audition in which you state your name and offer personal information pertinent to the project. But slates offer a preview of your personality and physicality and can determine whether the producer or director wants to continue watching your actual audition.
How to approach slating is highly subjective and often varies based on the project and people involved. Attempting to modulate your delivery to not seem too this or too that can be downright paralyzing and come across as insincere. Rather than searching for an elusive sweet spot, just try to be as genuine and personable as possible."Slate as if it were an introduction to someone, not as a presentation, announcement, or line reading," suggests acting teacher Carolyne Barry. "Honestly introduce yourself to someone in the room [usually the person running the session] while looking into the camera lens. You should be positive and enjoy introducing yourself. Smile, if it feels right, but if you smile just to smile, it will look insincere. Smile because you are confident and having fun."
Typically, a slate is a straightforward presentation of information, but if your slate also involves interview questions, says Backstage Expert Shaan Sharma, "keep your answers positive and brief…. Sometimes there is no copy or specific action we need to see in an audition, so an interview question is an excuse to get to you know and spend a few seconds soaking in your vibe and look."
Should I just be myself or be "myself"?
One of the tricky and divisive elements of slating is the approach of doing it "in character." Slating "in character" is a high-risk, high-reward path to take, as you try to convincingly embody the qualities of the character. "It can make [the casting director and director] feel much more comfortable casting that actor if they truly believe that person really is the character," contends Backstage Expert Aaron Marcus. The flipside of that gamble is that you risk being unconvincing in the role before your audition even begins. If you're unsure whether or not to slate in character, Carolyne Barry says, just ask the session operator.
Generally speaking, provide the information requested and bring your best self. L.A.-based acting coach Joseph Pearlman advises his clients to "make a genuine connection with the production team by bringing their empowered and aware selves to the slate." But, he says, don't overdo it, because "any attempt to impress or force yourself into an emotional state can, and often will, put an abrupt end to your audition before you start acting."
Backstage Expert Matt Newton puts it as straightforward as possible: "Just say your name and don't be crazy. Just be friendly and not crazy."
RELATED:
Should I get an agent?
Every aspiring actor clamors to acquire an agent, but there are lots of factors to consider whether or not to pursue representation. On the basic question of if you really need one, Secret Agent Man says "YES!"—with a caveat. "When you're just starting out, you don't really need an agent. A personal manager can step in and guide you to the point where you're ready to start working." Hopefully, Backstage will also help shepherd you to the vast middle ground between beginner and A-list star, at which point, agents can be vital. They are your connected advocates who possess professional relationships and information not available except through an insider. And simply having an agent validates your abilities to others in the industry.
Presuming you've taken the post-collegiate interim period to hone your craft and body of work, you may feel like you're ready to make some calls. But before you go on passing out headshots and glad-handing suits, Hack Hollywood founder David Michael Green offers these five cautions.
If you pass those tests, your next question might reasonably be, "How do I get an agent?" Unfortunately, say casting director Risa Bramon Garcia and actor Steve Braun, "There is no formula that results in getting an agent. Truth is, no formula matters if you don't have the talent or the look that an agent thinks is marketable." Getting a meeting with an agent is a goal that requires you to "put yourself out there"—an oft-used term that they outline like so:
•Ask for a reference. If you have friends, classmates, and colleagues with agents or who know managers, politely ask them to pass your picture, resume, and reel along to their reps.
•Work. "Take every opportunity to act in plays, web series, student films, etc. that will get your work seen by as many people as possible…. Every agent's dream is to be the first to discover that wildly talented actor who no one would see and guide them to super stardom. You may be his diamond in the rough. So, go act."
•Use social media. "Utilize Facebook, Twitter, YouTube, etc. to their maximum potential…. That said, be very careful when approaching agents on social media. If you come at them with any level of obsession, desperation, or hackery, you've ended that relationship before it started. Use the 'cocktail-party approach.' Don't do or say anything on social media that you wouldn't do or say at a cocktail party if you were standing across from that agent."
• Attend—with very careful research—agent workshops. "But you must be fully prepared to do extraordinary work. Make sure you're one of the amazing 10 percent. Otherwise, you're wasting your time and theirs."
However, if you want to work but can't find or don't wish to find representation, don't fret. There are many reasons an actor flies solo, and they don't all correspond to ability or tenacity. True talent can be found regardless of an intermediary. "I know from experience that there are innumerable terrific actors who are getting their own work," says casting director and Backstage Expert Ilene Starger. Starger contends that furthering your career without an agent can be achieved by being a creative workhorse, thoughtfully forging relationships, and maintaining a positive outlook and demeanor.
For more information on finding an agent, check out our in-depth guide: "How to Get an Acting Agent"
RELATED:
Should I join an acting guild—and when?
Joining an acting guild can be a great asset to securing work and earning fair compensation. For screen actors, the premier union is SAG-AFTRA. A joint organization of the Screen Actors Guild and the American Federation of Radio and Television Artists, SAG-AFTRA is the most robust and sought-after union in the industry.
You may be deterred by the age-old paradox: You can't get a SAG-AFTRA card without work, and it's tough to get work without a SAG-AFTRA card. Specifically, actors need three days of covered background work or one day of principal work to qualify. While acknowledging the difficulty, Guild President Ken Howard offered to Backstage that "there's a value to people having achieved some experience and made it in on some level rather than it being completely aspirational [when] the joining of the union precedes actual work. That's not a good way to go."
Some actors intuit this view and hold off on adding the SAG-AFTRA feather to their cap, like "How to Get Away With Murder" star Matt McGorry. "When you're trying to build a career, being able to take lots of different jobs and build up your reel with nonunion work is such an important part of building a foundation," McGorry reminisced in an interview with Backstage. "So I had to delay my gratification, realizing I'd have more flexibility." If you come to the point where you're qualified and ready, save up—the N.Y. and L.A. admission fee is $3,000.
RELATED:
I landed a role and a contract is coming up. What should I look (and look out) for?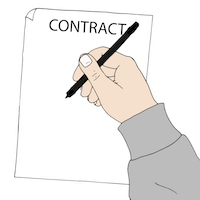 First of all, don't just look at it. Read, read, read, says entertainment lawyer Jeff B. Cohen, Esq. "This thin piece of paper governs the relationship between your money, your art, and your career. In a business filled with puffery, the rubber hits the road with your contract." Cohen warns to beware of sneaky contracts like the "test option," which you must sign prior to your network audition and which grants producers the option to retain you for the life of the show at a preset episodic fee. Contracts like these exploit an actor's relative lack of leverage and can keep an ascendant career tethered for years by a multi-season commitment.
How do I negotiate pay?
Depending on your circumstances, you may find it benefits you to pursue a provision known as "pay or play." Hollywood lawyer Dina Appleton explains that this oft-misunderstood term refers to a "commitment by a producer...to pay the artist even if the producer later decides that the artist's services won't be required. In other words, whether or not the production goes forward, and whether or not the artist is ultimately required to render services, he or she will be paid the negotiated fee." It is akin to a theatrical "run of the play" contract. That is a simplification of a complex concept, of course, and legal counsel is always a safe bet if you can secure it.
What if I get a recurring role?
A curious Backstage reader asked TV character actor Michael Kostroff ("The Wire," "The Good Wife") this very question. Kostroff reflects that in most cases, he was booked in the same manner as a guest star, because even though everyone expected the roles to recur, scripts and schedules change and characters get written out. Instead, Kostroff explains, "Producers booked each episode individually, giving me as much advance notice as possible to 'put a pin in me.' " The one exception, he notes, is when your recurring role is limited to a set storyline stretched over several episodes. In such cases, those appearances are bundled into one contract.
What's the deal with perks?
Perks are the sprinkles adorning the luscious sundae of a well-deserved contract. You've worked this hard, all this way to sign off on a fair contract for your first television role. If you and/or your agent have the leverage to negotiate for perks, Cohen says, "Live it up!"
RELATED: