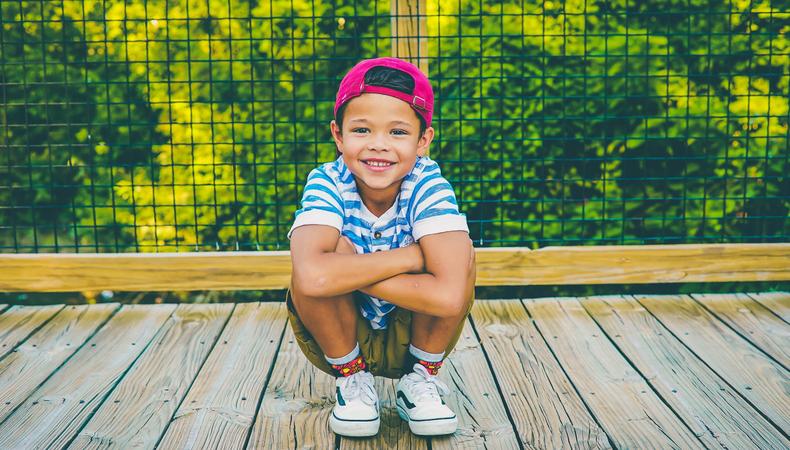 Kids are naturally spontaneous. They have fewer filters than adults, so you know right away what they're feeling. As a result, they're natural and funny. But when you put a script in front of kids, they still need to know how to keep it spontaneous and funny. Kids may be funny in the living room and put on great shows, but that's not where the action is—at least not for the professional cameras.
There are different kinds of funny: physical and scripted. Physical comedy requires strong improvisational skills and fearlessness. Scripted comedy is a bit different; you need to understand the interplay of lines, repetition, pacing, and set up and punch. You need to know that the funny is written in lines and instead is more about delivery.
Comedy is hard, but here are a few things to know if your child is interested in pursuing comedy:
Pacing and Timing
Welcome to the dance and the play between lines. Words and sentences are carefully written by experienced writers so play off each other. While drama will allow you to feel the moment, comedy requires a quicker pace. The set-up and punchline cannot be drawn out so you need to explore the copy and discover how the sentences work with each other. You need to see the repetition of words and phrases. Casting will watch your first funny moment or joke and if you can't nail it, you're done.
Playing the Truth
There's a bit of seriousness in comedy and you need to play it truthfully. You don't have to perform it in a "funny" way to be funny...that will make it unfunny. Again, the funny is in the writing, so find the setup line and proceeding punch to it, and play it truthfully.
READ: How to Manage Your Child Actor
Improvisation
It will book the commercial and help all your comedy auditions. It will help define your character and make it both unique and memorable. With the time difference between your thought and corresponding action, if you wait three seconds to act out that thought, it's three seconds too late; the moment has passed. It must be instinctive and spontaneous. Wherever you are at that moment in time, be there. Be present. Trust your comedic instincts and don't be afraid to put your face in the pie.
Confidence
You've heard it before, but confidence breeds fearlessness. Don't be afraid to leave it all in the audition room. Trust your instincts. Your character choices may or may not be right, but your commitment to a choice is mandatory. Your director will tell you if they see it differently; then it will be up to your ability to take adjustments.
When you go from kid to teen, you get filters. You start to wonder how you look, how your voice sounds, what people think of you. It's natural but it can kill your acting. You must know that whoever you are, it's enough. Nobody wants to take away who you are. We may only want to add to it.
You have your own brand of funny. You'll never escape being you so use the unique sense of funny within yourself. Be true to you. Understand that you need to marry your personality with the script and keep it genuine. It takes courage. You have it somewhere inside of you. You'll need to find and use it in your comedy auditions. Your competitors already have.
The views expressed in this article are solely that of the individual(s) providing them,
and do not necessarily reflect the opinions of Backstage or its staff.