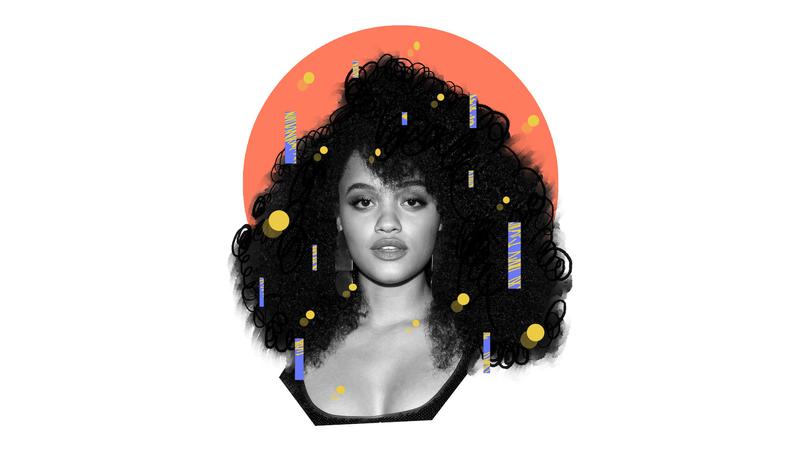 After a childhood spent in regional theater, Kiersey Clemons' career took off from a young age after her family moved to Los Angeles, booking commercials and television gigs for Disney. It was in 2015 at age 21 that she made her feature film debut in "Dope," and the jobs kept coming from there in TV—"Transparent," "Extant," "New Girl," "Rent: Live"—and film—"Neighbors 2," "Flatliners," "Hearts Beat Loud" and most recently, "Antebellum," which allowed her to flex her dramatic acting chops.
What was the moment it clicked for you and you decided you wanted to be an actor?
As an adult, you look at it as a career because as you get older you're like, "Oh I need to take care of myself." In the beginning, it was something that looked enjoyable. Before I was old enough to rationalize the number of people who loved performing and the reality of if I could actually do that for a living or not, it was something I always wanted to do. I stuck to it as I grew up. My mom was putting me in theater and we eventually ended up living in L.A. and had access to try movies and television and commercials.
How did you first get your SAG-AFTRA card?
I have to be honest, I think I was 17, so my mom handled all of it. I remember her talking about a union. Obviously, I talk about it how it was when I was 17 and now, they're my union, they protect me. Now I take pride in being a part of SAG-AFTRA. But at the time, I had no idea. I literally was like, a union? I didn't know what that means. I didn't know that was how I would end up getting health insurance, which is really funny. I did a job that Taft-Hartley-ed me. I can't remember what the job was.
READ: How to Use Backstage to Join SAG-AFTRA
What advice would you give your younger self?
Ask more questions. Like what we're talking about now, me being super neglectful in being curious about what's going on around me. I was so excited to act that I didn't care about a union or any of these things. Pay attention. Stop being an airhead. It's a whole business. Like any other job, you need to know what's going on around you. Don't be such an artiste.
What is your worst audition horror story?
There was one audition where I was feeling really good about myself—I must've just booked something else—and it was a bigger movie, it was a franchise. I went in there full force and gave my all. I did all the stuff they tell you to do in acting class: Make strong choices! [Laughs] I was super confident. My agent called me the next day: "The casting director called and asked if you were OK or if you were not all that prepared." I was so prepared but apparently I had made such strong choices that the casting director was like, "Oh maybe she's winging it." But it was the complete opposite. I had done way too much. The funniest part is I was like, "Oh my god, no, I must've read the character description wrong." They described her as witty and quick and I did too much. So they let me come back and audition again. When we were walking into the room I made a joke like, "You can't get rid of me!" Now looking back it's like, why would you even say that? Why would you ask to go back? I didn't book it. [Laughs] It's fine if I didn't do my best. It wasn't that I didn't try—sometimes you do too much.
What's the wildest thing you ever did to get a role?
That one is probably number one. That was the only time I'd done something crazy like that. I always chase parts. If I think I want a chance at something [and I think] maybe a director's not necessarily into me at first glance, I've definitely been sneaky and been like, "Get me in the room however," and I'll send a tape and get by through someone else. I used to really hustle in that way.
What performance should every actor see and why?
It's one of my favorite movies: "Amélie," because I just enjoy the film so much. I love the way that it's shot and being all up in the actors' faces and seeing every pore and sweat droplet. I love the music, it's moving, it's funny, it's endearing.
What has your role in "Antebellum" added to your acting skills?
I wanted to work with [directors] Gerard [Bush] and Chris [Renz]. I think that they are amazing, I thought the script was amazing. They are the reason I did the movie. I never had a desire to portray a person who was enslaved in a movie or TV or onstage. I didn't think that was something I wanted to do. I thought my character was so important and I wanted to devote myself to uplifting stories of Black women and Black folx. The movie goes through this journey of different genres, and I don't get to do drama very often. I love it. I love to absolutely play a character who is in misery. [Laughs] Which is funny coming from me, because I know I look like a really happy person all of the time, which is probably why I want to play characters who are tortured and miserable. And I got to do that.
Looking for remote work? Backstage has got you covered! Click here for auditions you can do from home!