If you have not yet seen a series or a film or a play that features Kimiko Glenn on the cast list, you haven't been paying attention.
Over the last three years, Glenn has become a familiar face on some of stage and screen's most notable productions; from her breakout role on Netflix's award-winning "Orange Is the New Black" to her Broadway debut as Dawn Williams in Sara Bareilles' long-running musical "Waitress" to her small but hilarious role as a Beacon's Closet–esque cashier on "Broad City," the actor has spanned genres and platforms, earning her fans all over the world.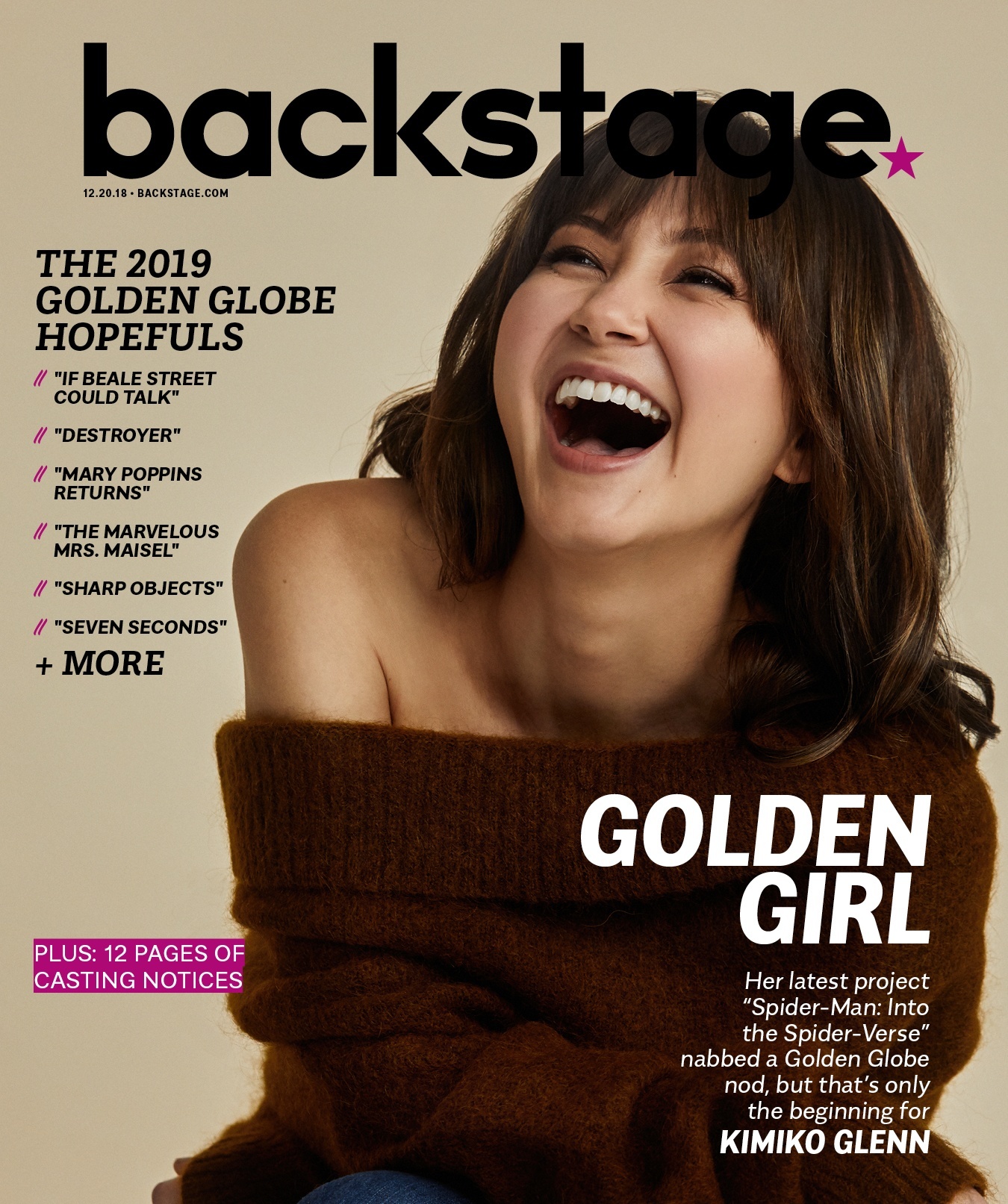 At a restaurant in Manhattan's Hamilton Heights neighborhood in mid-November, it takes all of 10 minutes before she's approached by a group visiting New York from Germany who first recognized her by her voice. (There's a singular timbre to the way the 29-year-old speaks that makes her instantly recognizable.) While she admits she doesn't get approached as often as when "OITNB" was at the center of every TV conversation, her fan base continues to grow.
Her latest projects include playing the dog mom to social media influencer pup Bark-Paul Gosselaar opposite Liza Koshy (whom Glenn refers to as "the Beyoncé of YouTube") on YouTube's series "Liza on Demand"; starring on TBS' farcical anthology series "The Guest Book" as Nikki, one-half of the couple that hosts a revolving list of tenants at their oceanside retreat, and whose misadventures make for the season's best material; and voicing Peni Parker in this month's "Spider-Man: Into the Spider-Verse," newly nominated for best animated feature at the Golden Globes.
While she's been cast in projects steadily for eight years, voice acting is relatively new terrain for Glenn, who first trained as a singer. That training, she says, helps her manage one of animation's biggest challenges. "Everything is expressed through the voice, so unless the role calls for it, you can't really be hypernaturalistic," she says. "You can go in and you just literally play around, for hours sometimes. You just act like a cartoon. It's one of my favorite new things I'm doing."
She's lent her voice to Netflix's "BoJack Horseman," "We Bare Bears," "DuckTales," and "Voltron: Legendary Defender," among others, as well as the aforementioned "Spider-Man: Into the Spider-Verse," a role she was especially excited about as a fan. The franchise really "resonates" with her and has remained her "favorite action movie," even as a person who doesn't love action films. "It's fitting that my first action movie would be 'Spider-Man,' " she says, "but it's also fitting that I wouldn't actually be physical in it!"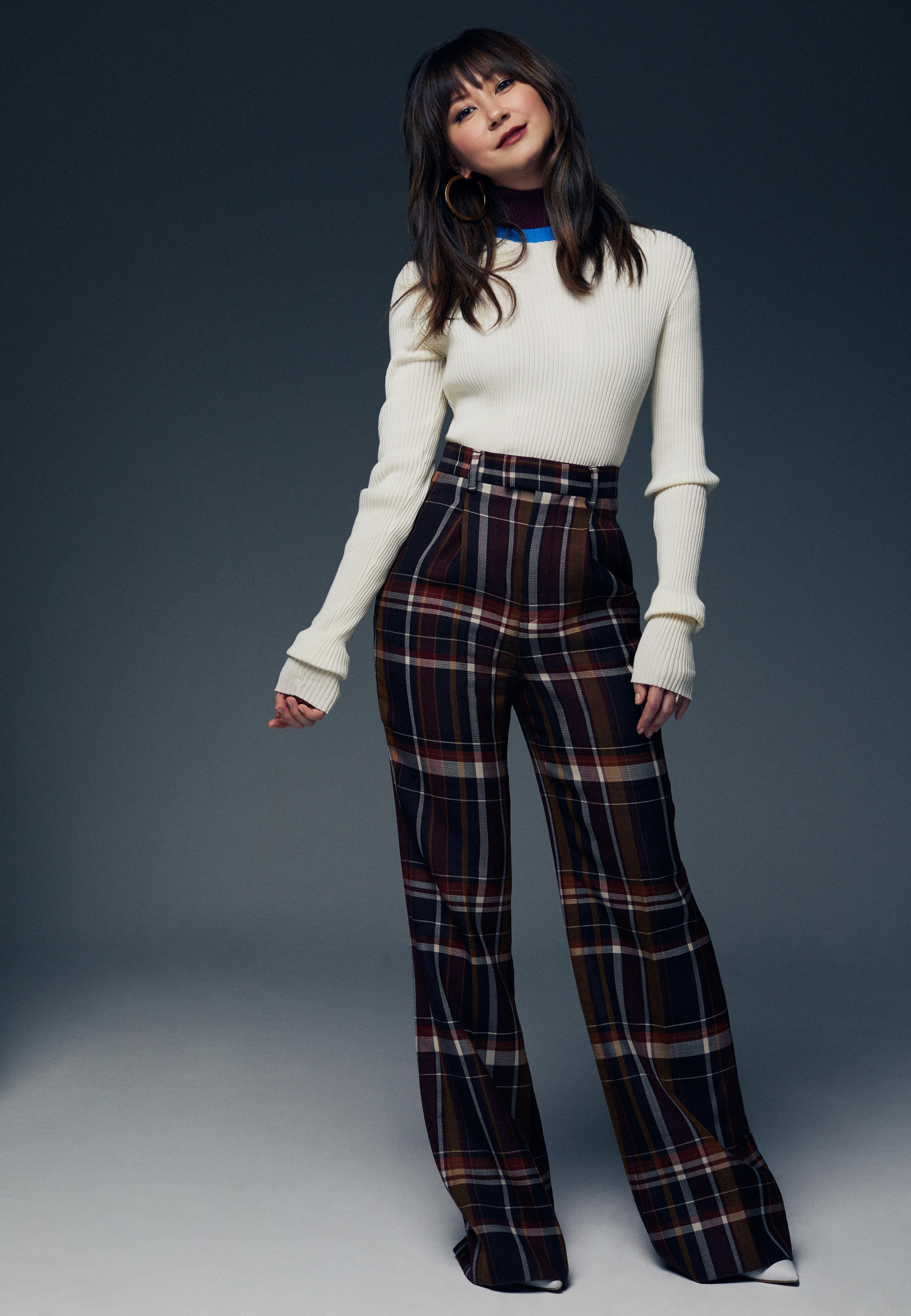 Her varied medium and role choices have made her a perfect fit for the current digital (and golden) age of television and film: Her "OITNB" character, Brook Soso, a divisive but earnest and talkative fish-out-of-water inmate, was a queer Asian woman on a massively popular show that addressed systemic racism, redemption, and representation. (Five years after its 2013 premiere, the series is still lauded for its diverse cast of women, a factor that drew Glenn, who was a fan first, to the production.) And her YouTube Premium show, which just won best comedy at the Streamy Awards, represents a new chapter for streaming series, where many new platforms are creating original content for the first time and are willing to explore more casting options in the process.
Like many actors of color, Glenn felt stuck on a loop of characters who looked nothing like her onscreen, and in auditions had to avoid being shoehorned into stereotypes. "At a young age, I learned through acting that I was seen as different. There were so many times that I had…been told that I was the best one for the part, but, look-wise, they couldn't go with me. I've just heard so many times in my lifetime, 'There's no market for Asians, that'll never sell.' "
It's been slow going, but she notes she's seeing a lot more actors of color now, especially Asian actors. In a year when both "Crazy Rich Asians" and Netflix's "To All the Boys I've Loved Before" premiered to great success, the shifting tide has moved and encouraged her. "I had such an emotional response because I just hadn't seen anything like ['Crazy Rich Asians'] and I hadn't seen Asian people just being onscreen," she says. "And then seeing Lana Condor in 'To All the Boys I've Loved Before,' I'm like, 'I could have used that when I was a kid!'
READ: 'GLOW' and 'Orange Is the New Black' CD on How She Builds a Diverse Ensemble
"If you don't see yourself [onscreen], or if you always see yourself on the sidelines like I did with being Asian, it's never your story. You need something to relate to and to feel like you're not alone in your experience."
As a child—lack of representation be damned—Glenn seemed tailor-made to be a performer. "I had so much energy…and I loved doing impressions of people singing. My parents obviously couldn't ignore that. They were like, 'She's so loud. How do we get this to be a vessel for her?' I was just obnoxious, really," she says, laughing.
Despite her success in film and TV, she's always considered herself a singer first, and was most attached to music for its precision, calling singing mathematical and describing acting "like floating into the abyss." But acting allowed her a different form of escapism and expression. "I always felt more comfortable stepping into someone else's shoes," she says, "and being able to do something that maybe I wouldn't be able to express in [my] life but I would fully be able to if I was playing someone else."
She first toyed with the idea when she attended the Boston Conservatory for a year to study musical theater before leaving to play Thea in the first U.S. national tour of "Spring Awakening" (for which she earned her Equity card). Following the tour, she embarked on "a long journey of 'Do I do this? Do I not?' " that included applying to culinary school and reconsidering a move to New York to pursue acting. "It's really fragile and vulnerable trying to be an actor and putting yourself out there like that all the time. It was just kind of daunting to me."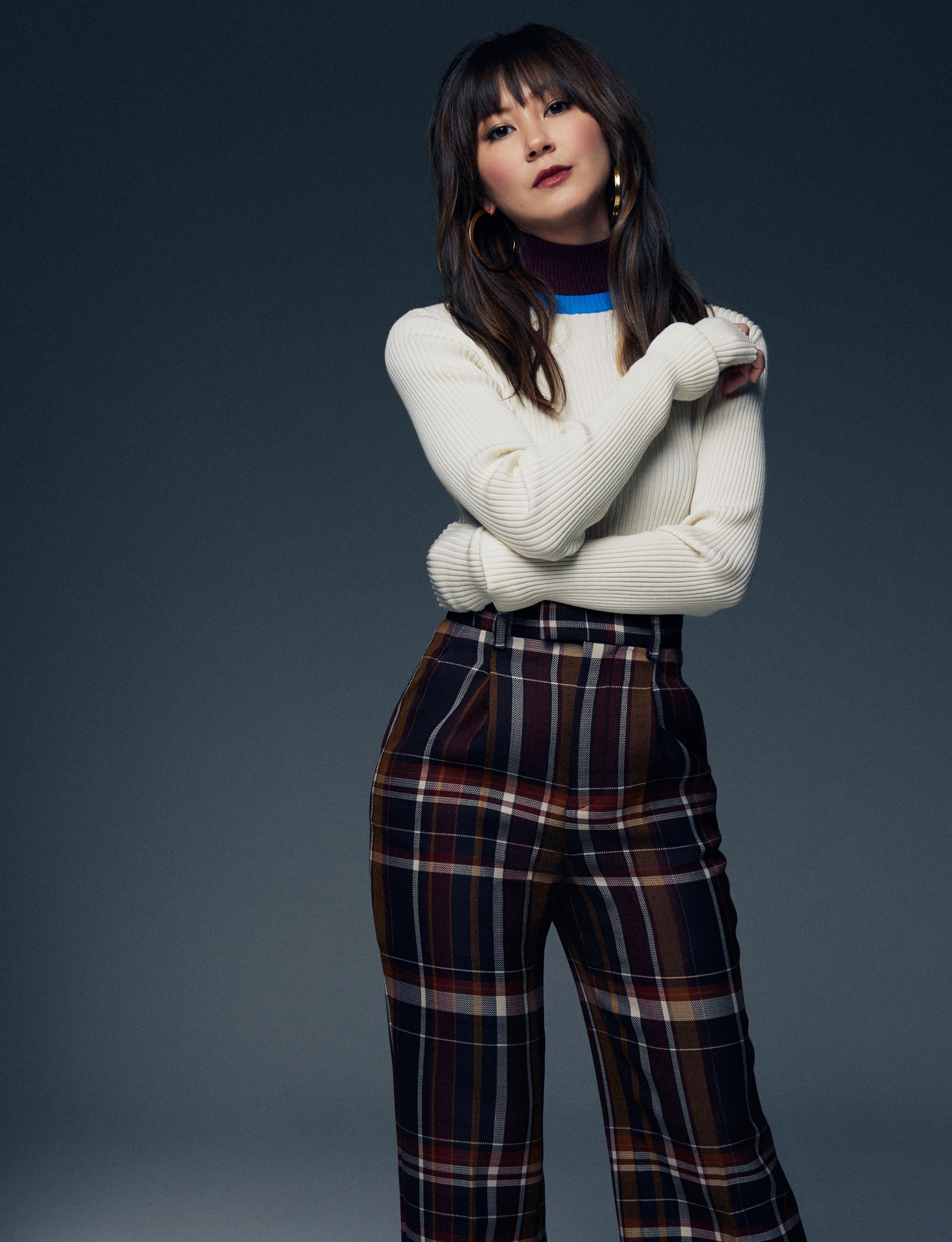 Obviously, Glenn did not become a chef—though she says she does periodically think about the possibility as another form of escapism—and she did achieve the "ultimate goal" of moving to New York, after having visited as a kid to see her first Broadway shows, in 2016 when she was cast in "Waitress." (About her Broadway debut, she says, "The entire day I was crying out of joy, I was just so emotional and excited because this was what I had literally been working toward my entire life. Even though I had done 'Orange Is the New Black' all those years, I felt like I had finally made it when I did 'Waitress.' ")
Since her breakthrough roles, Glenn's career has soared. In addition to her work on "Liza on Demand" and "The Guest Book," her other live-action projects include at least two major upcoming films: "Ghosting" and Elise Duran's "Can You Keep a Secret?"
If her upcoming slate is anything to go by, Glenn's interests will continue to reach new heights. She says she finds inspiration from learning about experiences she hasn't heard of before and is a massive fan of documentaries, docuseries, and mockumentaries; she's currently working on one of her own that she directed and edited. An action role requiring physical strength and training is also on the list of projects she wants to do in the future.
Though she's worked across streaming, cable, film, and theater, her advice for how to break into any type of role or medium comes down to the same thing: passion. "You have to really love it and also be super persistent," she says. "We all have our own trajectory in this life and in this industry; everyone has their own journey. For me, my main goal has always been to be as happy as I can be. Find out whatever makes me happy."