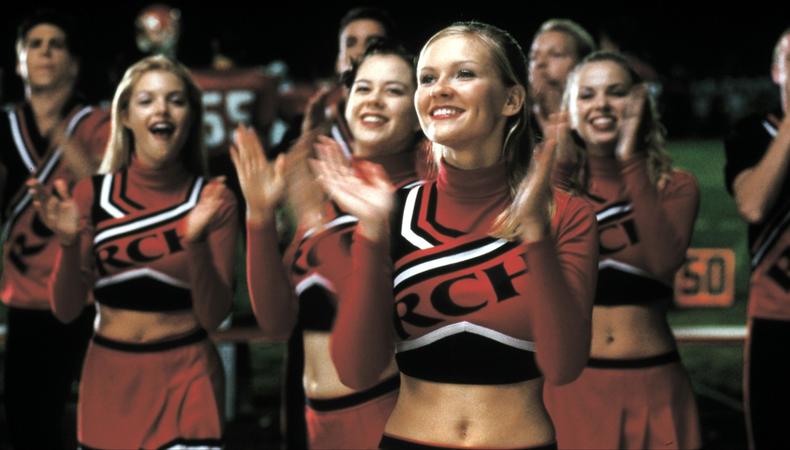 It's every actor's dream to achieve wide-spread notoriety for playing a role—isn't it?
Like so many things in this industry, becoming inextricably entwined with a single character is a double-edged sword. On the one hand, it means you gave an indelible performance. On the other, it can be hard for audiences, casting, and the business at large to see you and all your versatile sides. Kirsten Dunst knows a thing or two about it.
The actor is currently shaking up her image starring in the pitch-black Showtime comedy "On Becoming a God in Central Florida," but let's talk about that image. Despite having starred in countless on-camera projects in the last two decades, including a trio of "Spider-Man" installments and Leslye Headland's raunchy indie "Bachelorette," she is still best-known as the bubbly cheer captain in 2000's "Bring it On."
READ: Meryl Streep Agrees: Breaking Into Acting Sucks
"I've never been recognized in my industry. I've never been nominated for anything," Dunst told SiriusXM's Larry Flick. "Maybe like twice for Golden Globes, when I was little and one for 'Fargo'…. Maybe they think I'm just the girl from 'Bring it On.' "
That's right, Dunst has done her fair share of prestige film and television (Lars von Trier's "Melancholia" even won her the top prize at Cannes but left her snubbed the rest of the season). And she's been a part of cult classics, too—none of which have given the actor her proper due. She pokes fun at the matter, adding, "Remember 'Marie Antoinette'? Y'all panned it? And now you all love it. Remember 'Drop Dead Gorgeous'? Panned. Now you all love it."
She does have a point, which may be that if you ever feel pigeonholed as an actor, just wait 20 years or so and eventually you can become a cult classic icon worshipped on several corners of the internet.