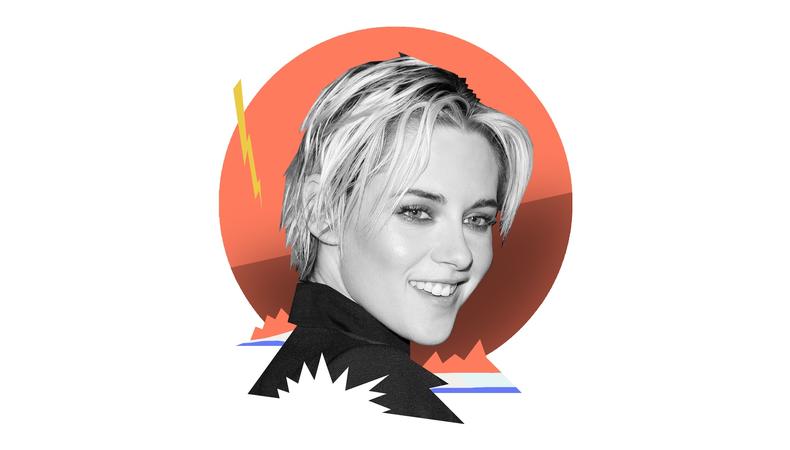 Kristen Stewart is a bona fide movie buff. When asked for her go-to performance for acting inspiration, she starts listing them without drawing a breath. Plus, she has a wide taste range: Stewart studies Liv Ullmann in Ingmar Bergman films, but also considers her friend Paris Hilton a great actor—"a genius one," she says—and recommends her documentary "This Is Paris." Here, the "Spencer'' star shares her love-hate relationship with auditioning and reflects on her child acting years.
How did you get your SAG-AFTRA card?
I was little, I don't remember exactly. I did a couple commercials that didn't add up for me to get it at first. So I think it was my first American movie: "Panic Room." Unless it was through AFTRA, because I worked on that movie ["The Safety of Objects"] in Canada.
Your first official credits are the Disney Channel's "The Thirteenth Year" and "The Flintstones in Viva Rock Vegas." Did those help on the path to becoming a professional actor?
No, those were where I was on a set with my mom for one day and the director was like, "Go stand over there, kid." Those weren't actual jobs!
Is there anything you wish you knew at a younger age? Advice you would give your younger self?
Dude, school sucks. School is hard. And it's scary. And it's intimidating. And it's like you can't learn at your own pace and whatever. Sometimes you feel fast, sometimes you feel slow. And then you meet that one teacher where you're like, OK, so this is the right feeling. I'm getting to know myself and I'm getting to know the world in a new way. And then for five years, you have shitty, weird teachers! [But] you always think about that one.
What kinds of lessons do you take with you from each different role?
It's hard to be specific, but each project fucking propels you in whatever trajectory you go in to next. It's impossible to describe what those things are! I just know that it was away from where I was before.
What's one performance every actor should see and why?
Liv Ullmann in "Persona." And if you're going to go American to be a little bit more relatable, Gena Rowlands in "Opening Night." Everyone says "A Woman Under the Influence" and there's a reason everyone fucking says that. But if you've already gone there, go to "Opening Night" from there.
How do you feel about auditions? Do you have a worst audition horror story?
Oh, they're so bad. The thing is, they're all really bad. But I also love them. I'm now in a position where I'm making other people come in and audition for the movie that I'm working on, and it's so vulnerable. It is so hard. It is so embarrassing. It is such a leap of faith. It's a leap into nothing very good! It's always that you hope that someone can see something that, in a different light, will exist. But in here, in this weird, fucking, drywall room with a video camera, it's such a weird process. People that are really good at auditioning blow my mind; I don't think they're actually great actors. I'm always looking for something that actually is like, not that they've done the scene well, but that you've just exhibited some truthful thing that feels unruly and pure and honest. Pure and worth exploring versus, like, Oh, you're good in this room. It's such a strange environment. But in terms of bad experiences auditioning, all of them. Even the best ones are fucking horrible.