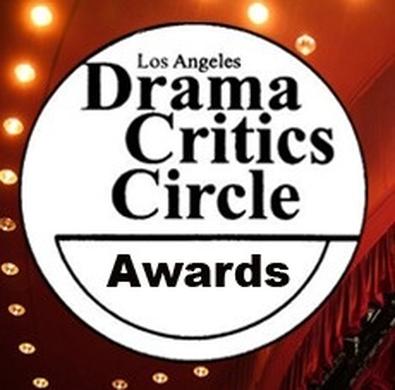 The Los Angeles theater community went from celebrating itself to critiquing its shortcomings during the 45th annual Los Angeles Drama Critics Circle Awards March 17.
Bart DeLorenzo, who received the Milton Katselas Award for career or special achievement in direction, blasted local theaters for hiring artists from New York instead of Los Angeles. His critique was interpreted as a knock against Center Theatre Group, which drew applause from John Perrin Flynn.
"I loved Bart's speech," Flynn, artistic director of Rogue Machine Theatre, told Backstage. "I say this all the time to everyone who will listen: People have to start hiring us. If we want L.A. theater to grow, the Center Theatre Group has to stop hiring directors from New York, designers from New York. We're just as fucking good; we're better."
It's not a new criticism leveled at CTG, which frequently brushes it aside by pointing out that, in addition to hosting myriad touring productions such as "The Sunshine Boys" it develops new works such as Kimber Lee's play "different words for the same thing."
Moreover, the criticism didn't prevent CTG from claiming seven awards on the night, including playwright Jennifer Haley taking the writing award for "The Nether," which had its world premiere at the Kirk Douglas Theatre last year.
Midsized and intimate theaters also received the LADCC's recognition. Pasadena Playhouse took three awards for its production of "One Night With Janis Joplin," with Mary Bridget Davies and Sabrina Elayne Carten winning for lead and featured performance, respectively. Meanwhile, Rogue Machine Theatre's "One Night In Miami…" won for ensemble performance and production. First-time playwright Kemp Powers also got the Ted Schmitt Award for the world premiere of an outstanding new play. And DOMA Theatre Company took home three awards for "Dreamgirls," including Constance Jewell Lopez's lead performance.
Sharon Perlmutter, the LADCC's awards chairwoman, said the annual gala helps the region's far-flung theaters network and, potentially, foster collaboration.
"There are some theaters I want to sit down and introduce to each other," she said.
The event, which took place at the financially revived Colony Theater in Burbank, was hosted by Nicole Parker.
The full list of winners includes:
Production
"One Night in Miami...", John Perrin Flynn and Roxanne Hart, Rogue Machine Theatre
"Our Class," Son of Semele Ensemble, Atwater Village Theatre
"The Scottsboro Boys," Center Theatre Group, Ahmanson Theatre ·
"Walking the Tightrope," Debbie Devine and Jay McAdams, 24th Street Theatre
McCulloh Award for Revival
"Dreamgirls," Mike Abramson and Dolf Ramos, DOMA Theatre Co. at The MET Theatre
"The Normal Heart," Deborah Lawlor and Stephen Sachs, The Fountain Theatre
Direction
Jessica Kubzansky, "R II," The Theatre @ Boston Court
Matthew McCray, "Our Class," Son of Semele Ensemble at Atwater Village Theatre
Writing
Jennifer Haley, "The Nether," Kirk Douglas Theatre
Writing (Adaptation)
Richard Alger, "Track 3," Theatre Movement Bazaar and Bootleg Theater at Bootleg Theater
Nancy Keystone, "Alcestis," The Theatre @ Boston Court and Critical Mass Performance Group at The Theatre @ Boston Court
Musical Score
John Kander and Fred Ebb, "The Scottsboro Boys," Ahmanson Theatre
Music Direction
Corey Hirsch, "A Man of No Importance," Good People Theater Company at Lillian Theatre
Ross Seligman, "One Night With Janis Joplin," Pasadena Playhouse Choreography
Matthew Bourne, "Matthew Bourne's Sleeping Beauty," Ahmanson Theatre
Lead Performance
Tim Cummings, "The Normal Heart," The Fountain Theatre
Mary Bridget Davies, "One Night With Janis Joplin," Pasadena Playhouse
Constance Jewell Lopez, "Dreamgirls," DOMA Theatre Co. at The MET Theatre
Paige Lindsey White, "Walking the Tightrope," 24th Street Theatre
Featured Performance
Sabrina Elayne Carten, "One Night With Janis Joplin," Pasadena Playhouse
Michael Nehring, "Our Class," Son of Semele Ensemble at Atwater Village Theatre
Patrick Stafford, "Red," International City Theatre
Ensemble Performance
"One Night in Miami...", Rogue Machine Theatre
"Our Class," Son of Semele Ensemble at Atwater Village Theatre
"We Are Proud to Present a Presentation About the Herero of Namibia, Formerly Known as Southwest Africa, From the German Sudwestafrika, Between the Years 1884–1915," Matrix Theatre
Solo Performance
Lorenzo Pisoni, "Humor Abuse," Mark Taper Forum Set Design
Adrian W. Jones, "The Nether," Kirk Douglas Theatre Lighting Design
Paule Constable, "Matthew Bourne's Sleeping Beauty," Ahmanson Theatre
Jeremy Pivnick, "R II," The Theatre @ Boston Court Costume Design
Lez Brotherston, "Matthew Bourne's Sleeping Beauty," Ahmanson Theatre
Michael Mullen, "Dreamgirls," DOMA Theatre Co. at The MET Theatre
Sound Design
John Zalewski, "Walking the Tightrope," 24th Street Theatre Video Design
Adam Flemming, "The Normal Heart," The Fountain Theatre
Kaitlyn Pietras (Projection Design), "R II," The Theatre @ Boston Court
Movement/Fight Choreography
Ned Mochel, "Cops and Friends of Cops," VS. Theatre Illusions/Magic Design
Johnny Thompson, "Play Dead," Geffen Playhouse