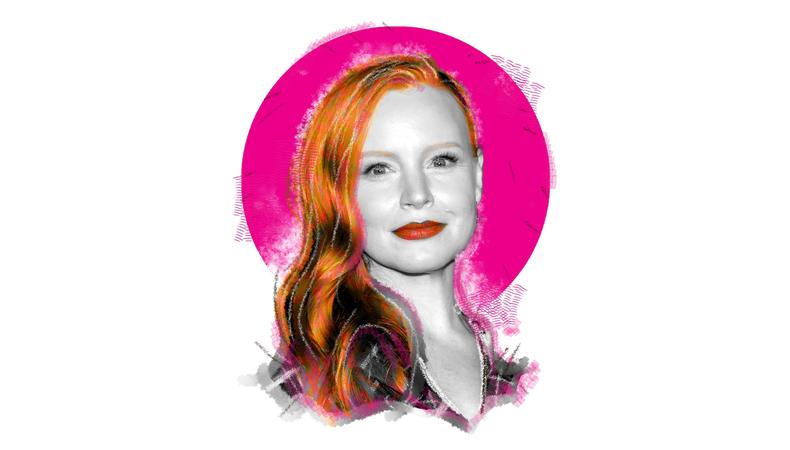 "Six Feet Under" breakout and 2018's "My Fair Lady" Tony nominee Lauren Ambrose is back in a big way with Apple TV+'s psychological horror hit, "Servant"—and true leading-lady status has been a long time coming. The New York theater and small-screen vet answers our weekly questionnaire, taking us all the way back to her "Star Search" days and recalling some of her career's highest highs and greatest lessons.
Lauren Ambrose on the Thrilling, 'Holy' Process of Bringing a Character to Life
How did you get your SAG-AFTRA card?
It might be a commercial that I did when I was a kid, but it might've been "Star Search," for real. Can you believe it? That was a crazy one. That was just an audition. It could've been an audition in Backstage magazine! Of course, they made me sing a song, and I realize now as an adult that I should've put my foot down and said, "No! I'm not doing the uptempo! I'll never win with an uptempo against a power ballad!" Talk about an error. But I think it was a commercial for this toy that had a magnet—it was like, a dollhouse with little magnetic dollies. I think it was that. It wasn't SAG-AFTRA back then, Lord knows. It was SAG. My parents were nice to sort me out with that.
What's one screen performance that every actor should see and why?
Probably Gena Rowlands in "A Woman Under the Influence." That's my jam. She kills me in that. Just fearlessness and an ability to go to places that are outrageous and whimsical and funny and fun, able to switch direction on a dime. Or anything by Geraldine Page.
What is the wildest thing you've ever done to get a role?
It was right around the "Six Feet Under" days, and there was a script floating around to play this Britney Spears–style pop star. Someone who makes pop stars' costumes made me a funny costume, and I had to do this pop star dancing and singing. I went in there with extensions in my hair. I think the movie never got made. But I had a feeling at the time like, "Wow, I think I'm going too far."
Do you have an audition horror story you could share with us?
I think I've repressed most of them.
What advice would you give your younger self?
I guess that there's no path. There's no one set path. Everybody's finding their way and making their way. There's always a lot of stress about "Whoa, which agent?" Or "which project? Is this the right move?" There isn't a right [choice]. Just find good people to collaborate with. Also, something I've realized as I get older is that the most important thing is the good feeling on the set. I'd rather there be a good feeling in the theater or on the set than the thing be good and well-received…. I aspire to be [a good person to work with], that's the goal."