Lauren Ambrose must be looking to redecorate. More than once during our conversation, she offers a particularly astute observation or nugget of acting career advice, then pauses for an aside: "After you write this down, I'm going to have to cut it out and put it on my wall so I remember these things that I have a hard time remembering."
Lauren Ambrose Recommends the Female Film Performances You Should 100% See
Indeed, speaking with Ambrose, it's clear that any actor with an eye toward her sort of success can cherry-pick from her experiences for some necessary reminders.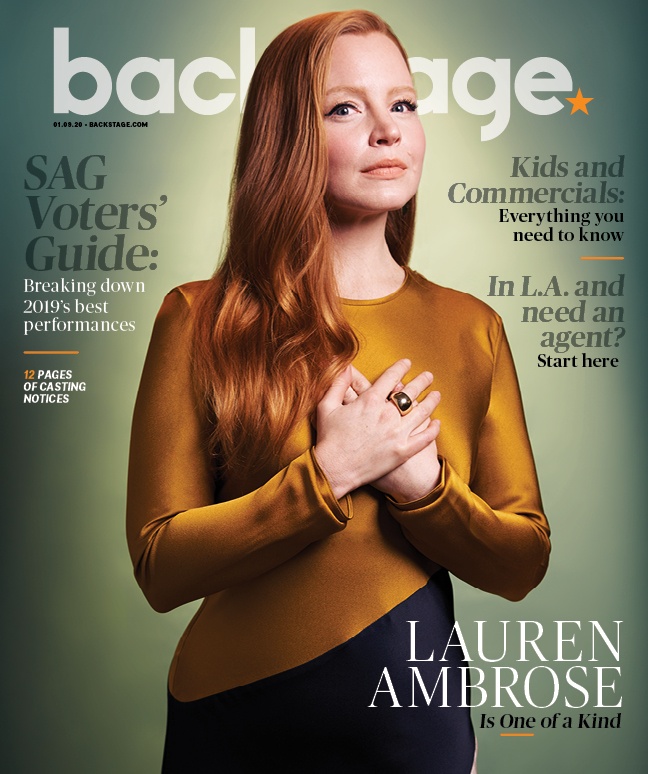 It's two days before Thanksgiving, and the premiere of the Emmy and Tony nominee's return to the small screen on the new Apple TV+ psychological horror series "Servant" has yet to stream—though the series already has a Season 2 pickup. (You can now catch the Season 1 finale Friday, Jan. 17.) Ambrose landed the role of Dorothy in the series created by Tony Basgallop and directed and produced by M. Night Shyamalan while she was wrapping her run as Eliza Doolittle in Lincoln Center Theater's "My Fair Lady."
"I was doing 'My Fair Lady' and I got this script and thought it was a really interesting and challenging character. I'd never been in a thriller before. And then, of course, the fact that it's M. Night Shyamalan at the helm, the veritable master of this genre, felt like it'd be a great way to dive into that. I was scared of it. I was like, 'I don't know how on earth I'm going to do this character.' "
To see Dorothy on the page, you'd understand Ambrose's trepidation. She's a reporter in Philadelphia, wife to Sean (Toby Kebbell), sister to Julian (Rupert Grint), and doting mother to her son, Jericho. But in a tragic turn of events, baby Jericho dies and the loss incites a psychotic break in Dorothy. Seeking a temporary salve in the heat of their desperation to help her, Sean and Julian purchase a hyperrealistic therapy doll to replace the child. The mourning mother begins to treat the doll as if it were alive, compartmentalizing her trauma until she no longer knows it exists. As if that weren't enough to grapple with, it's when she hires a nanny, played by "Game of Thrones" vet Nell Tiger Free, that the first real Shyamalanian twist comes in: While caring for the doll, Free's character, Leanne, brings Jericho back to life. And that's just on Episode 1.
Shyamalan says there was no other actor to play Dorothy once he saw Ambrose's rendition. He was familiar with her work on Alan Ball's beloved HBO series "Six Feet Under," which in itself is a heightened, near-camp melodrama exploring grief. And he was keen on a theater-trained actor to tackle his famously long takes while also tapping into the series' singular demands. He recalls Ambrose's first self-tape showcasing a "tsunami of energy" and a completely different spin on Dorothy than he'd seen from others.
READ: TV to Come: The Game-Changing Arrival of Apple TV+ and Disney+
"It was hysterical and it was effortless and tragic and yet super, super funny," Shyamalan says by phone from London. "Others who were auditioning were tentative about the mania part of it, about the kind of over-the-topness. But Lauren tripled down on it; she just went for it and imbued every single moment, even the ones that weren't written that way, with that kind of vibrating pain. That translated into these kinds of pyrotechnics that you're watching her do. What was the spikes [of emotion] became her baseline."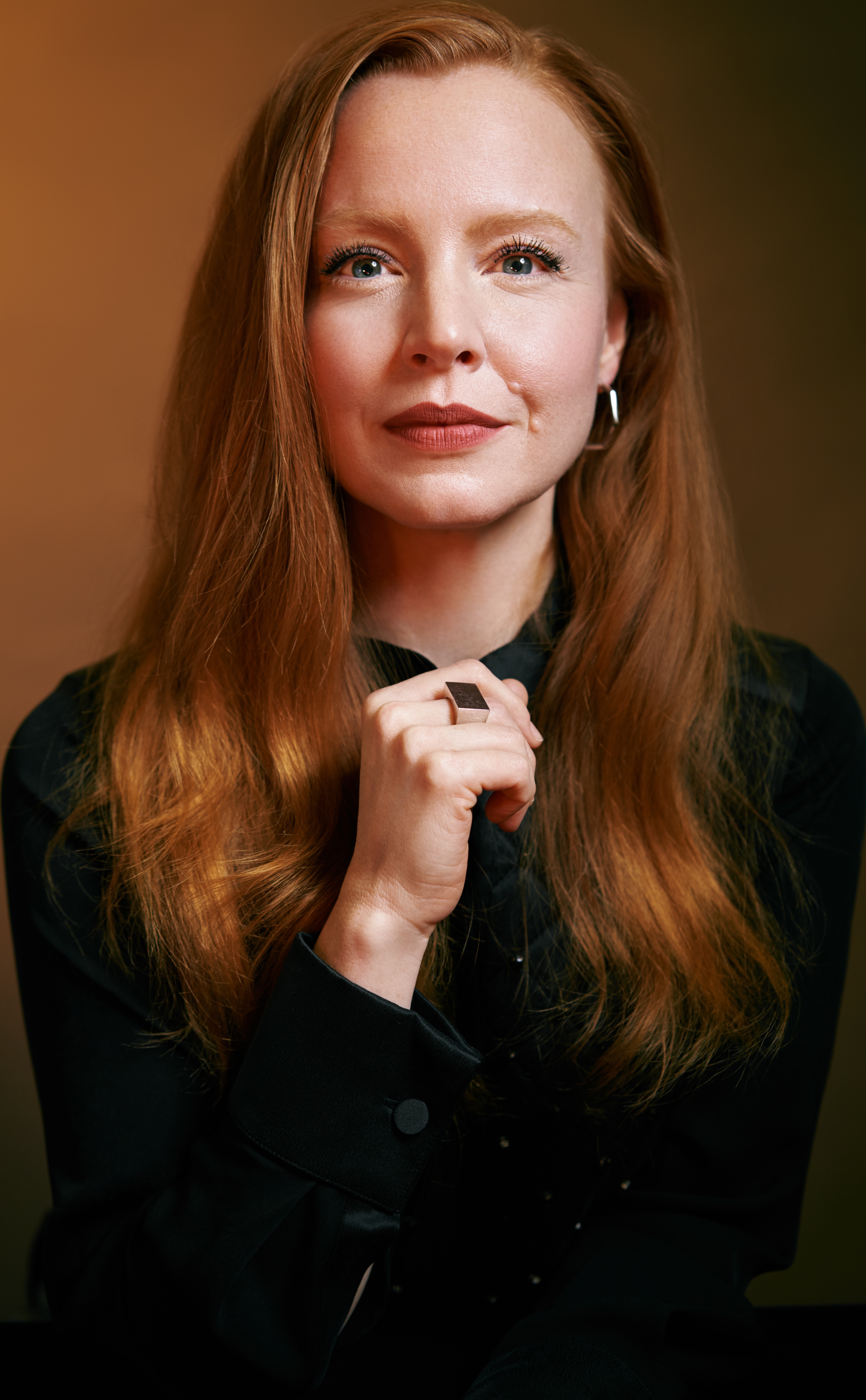 Theater director Bartlett Sher had a similar experience with Ambrose while casting the 2018 revival of "My Fair Lady." He'd worked with the actor back in 2008 and she'd been shortlisted for his earlier revival of "Funny Girl" (an endeavor that, lacking funding, fell through), but Ambrose still had to audition alongside a who's who of musical theater performers for the much-desired gig. In the end, she was the inspired—and best—choice.
"It was easy for me to cast her because I spent weeks and weeks seeing lots of people for the part," Sher, now directing Broadway's "To Kill a Mockingbird," recalls by phone. "But as soon as she came in, she had skills and depth that nobody else had shown. I find that when you audition people or when you work with people, there are a lot who are really good, and there are very few as good as Lauren Ambrose."
Sitting at the Bar Room inside Lower Manhattan's Beekman hotel just off a long day of press before a promotional tour in London, Ambrose orders a sizable Cobb salad and sips a "fizzy" water, finally unwinding a bit while sharing musings gathered over her more than two decades as an actor. She surmises that her best advice for the audition room—and one of the things she needs framed on her wall—would simply be to "be prepared, hold your power, take your time, take your sip of water, [and] take whatever it is you need in that moment."
With her latest string of roles, it's evident that the actor's power is there for the taking. After seeing her self-tape for "Servant," Shyamalan had Ambrose audition in person—an opportunity granted to only a handful of actors. In the end, he says, "I just think that it's the right role at the right time in this actor's life, and that's what you're looking for."
Ambrose would agree, at least in the sense that characters like Eliza and Dorothy—arguably her highest-profile to date—aren't secured through any conscious planning on her part. "[I want] a challenge; something that scares me, something that I've never done before," she says. But there is something greater at play than her own road map, and whether it's divined as the "right" role at the "right" time isn't for her to say.
READ: The Art of Building a Believable Character
"I never like when people say, 'Oh, what roles do you want to play?,' because I truly don't dare to have the ego to name things," she says. "I really believe that—not in, like, a hocus-pocus way, but more that there's something I need to learn from each story I tell, and I try to figure out what it is. It's a great story that I get to be a part of telling, and it's my job to figure out what that is."
In her tragicomically broken take on "Servant," even when Dorothy is by all appearances having a good day—happy with her chef husband, her reborn newborn, and her mystical nanny all making a home in their Philadelphia brownstone—there's an ever-present undercurrent of unpredictable grief and horror in the slightest tilt of her head. She'll often sit on the edge of her bed, catatonically looking to the middle distance before something snaps her back. Dorothy doesn't have truly "good" days since Jericho's death; she is grossly unwell, despite keeping up appearances.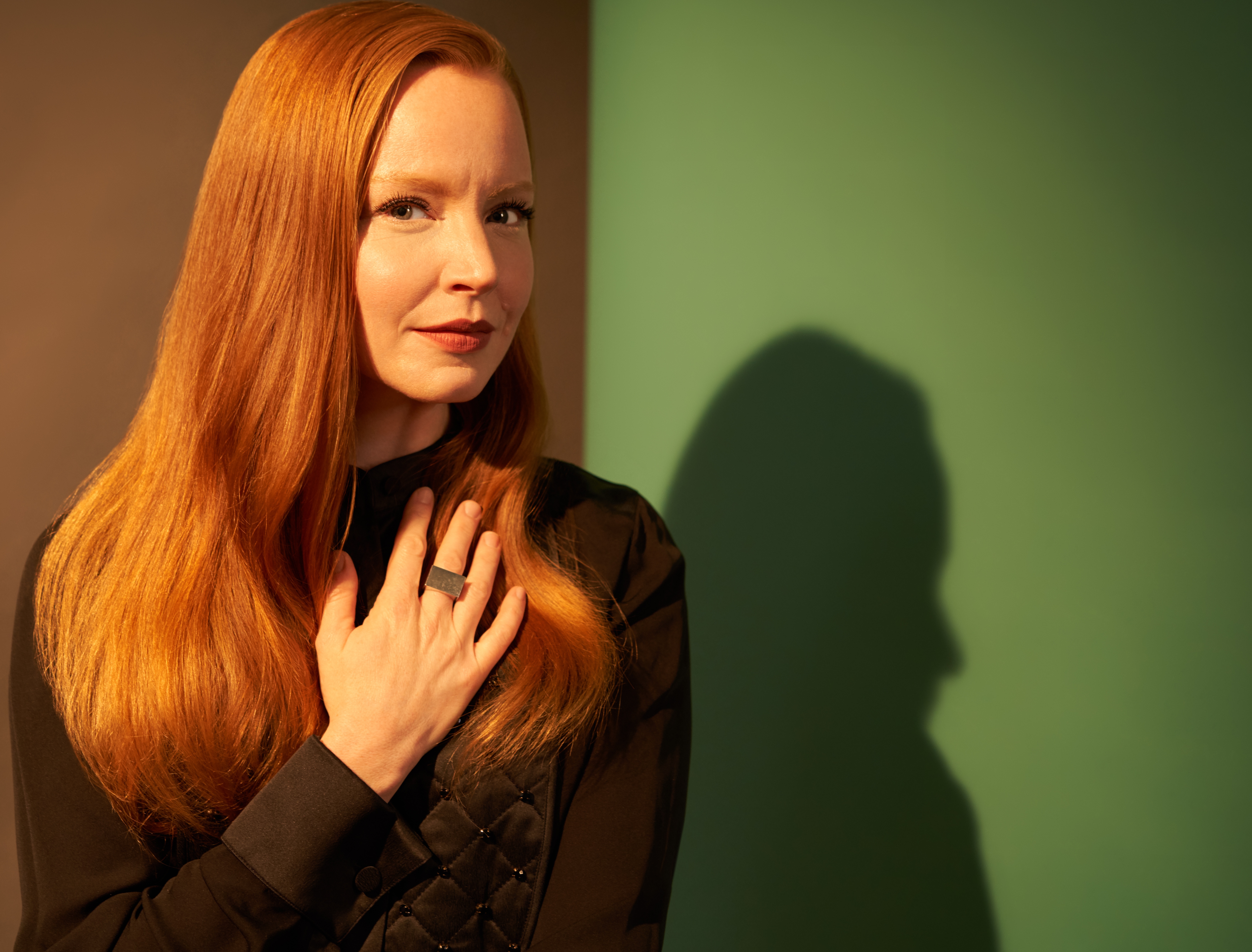 Ambrose admits that her read of the character's more opaque mental health traits weren't necessarily on the page in the ways that she's interpreted them. It all goes back to the actor's need to make a choice.
"One of the things we really worked on were the big ideas of the story that we're telling, in addition to backstories and trying to make sense of the characters, because it is this sort of heightened fable," she says. "How do you make sense of all of those catatonic moments and all of the mania? I don't know if that's necessarily in the script. I think I might have just read it a certain way and that was how it had to be. I didn't do it from an outside-in way of what it looked like—it was more just trying to navigate the mask she wears."
Ambrose first came to acting as a young teen in New Haven, Connecticut, taking advantage of the arts resources from nearby Yale University and getting her SAG card through commercial work. Equity came from a spate of Off-Broadway jobs. (Coincidentally, "Servant" casting director Douglas Aibel cast Ambrose in her first play, a Ned Eisenberg drama staged at the Vineyard Theatre called "Soulful Scream of a Chosen Son," in 1990. "It's a wonderful coincidence," she says of the full-circle moment.) An education consisting of Lucille Ball, Joan Crawford, Bette Davis, and Judy Garland—"Those were my ladies"—molded her into a dream-chasing performer. Spending time backstage during those Off-Broadway productions was an even greater clarifying experience; it showed her what was possible through a life in the arts.
"It was just so eye-opening that there were people making their living creating art in a second-floor walkup theater," she says. "I just loved the creative environment. I had always wanted to do that kind of work, no matter where they'd let me." Fortunately, the powers that be let her keep it up, and after studying singing at Boston University Tanglewood Institute in 1994, she went on to book more plays, one-off arcs on the likes of "Law & Order," and teen and indie films like "In & Out," "Can't Hardly Wait," and "Psycho Beach Party." Then, she landed her self-admitted "big break" as fan-favorite fledgling teen artist Claire Fisher on "Six Feet Under."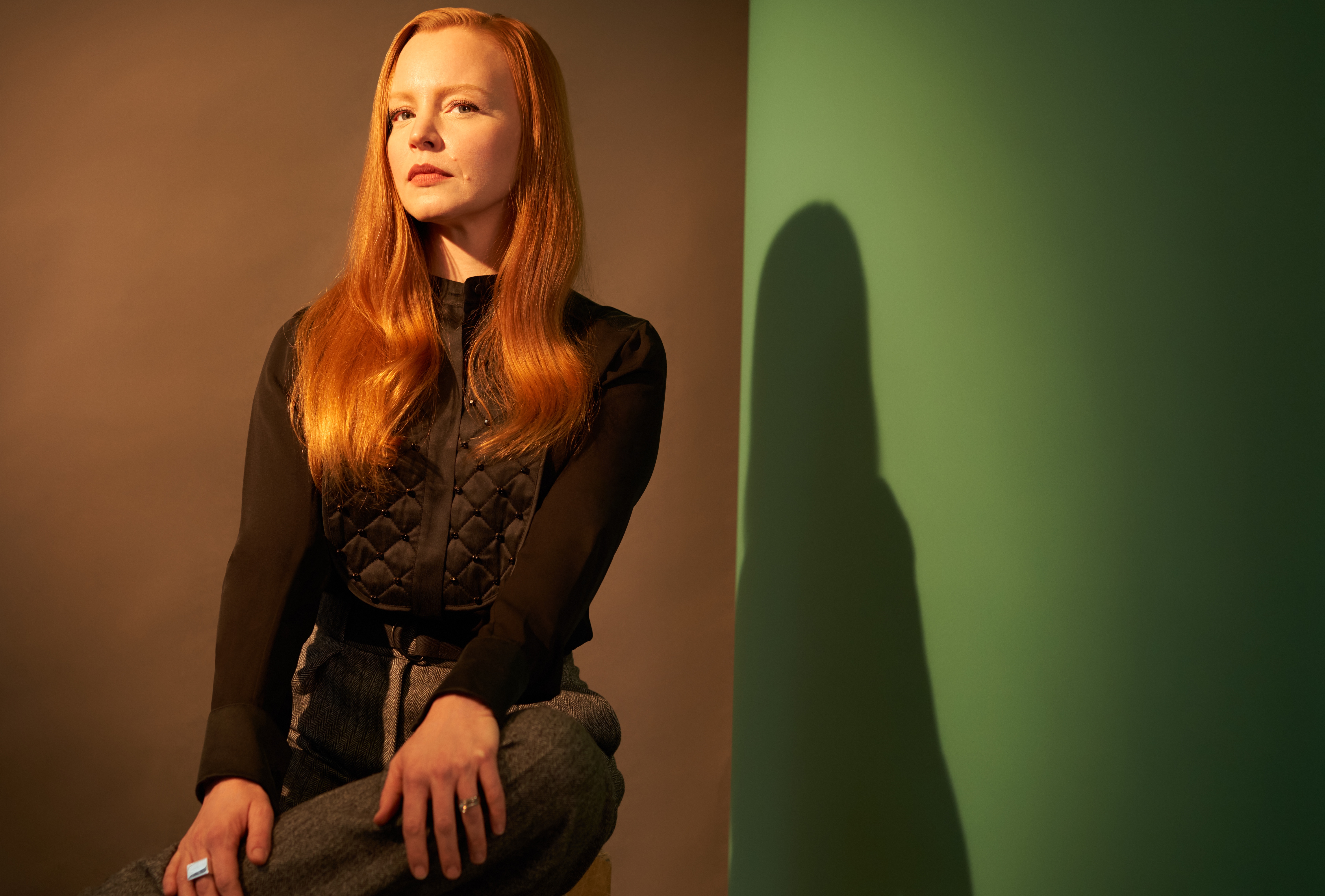 "It was acting boot camp for me," she says of the series, which ran from 2001 to 2005. "I went from doing a movie here and a movie there and doing a bunch of indies and arcs on TV shows to working every day. That was a big shift."
Luckily, she had a bevy of colleagues to help her grow along the way. Recounting the greatest lesson gleaned from her five seasons as Claire, she turns to "the best actress, full stop" Frances Conroy, who played her mother, Ruth. For those who haven't seen the series, "Six Feet Under" follows the Fisher family as they run their Los Angeles–area funeral home, and it opens with the sudden death of patriarch Nathaniel. Later in the pilot, while attending her husband's funeral, Ruth is shown scattering soil atop his lowering casket, a seemingly endless stream of tears soaking her face.
Take after take after take, Ambrose recalls, Conroy got to where she needed to be. She delivered.
"I just remember being like, How? Where? Like, there's a direct line to the heavens through this person, this bottomless well of beauty and emotion," she says. "I finally worked up the courage after weeks and weeks to ask her, 'How did you do that?' And she thought about it and said, 'Well, everyone is there doing their work. Every department, they spend so much time lighting, and that's their time. And they spend so much time in the hair and makeup department, and they do their work. Every department has their time, and then when the cameras are rolling, that's my time, that's our time, and that's all we have to worry about. That's our time to do our work.'
"It was a very democratic feeling of yes, we are all doing our work," Ambrose continues. "When you're on a set, there are a million things going on and they're long, long, long, long days—a very small percentage of that is when the cameras are actually rolling. But fully embrace your time. I've always taken that with me. That's the best advice. It struck me like a lightning bolt."
While Ambrose demurs when asked for a play-by-play of how she delivers when it's her time ("I have all kinds of secret voodoo ways of making it as personal as humanly possible…. It feels cuspy and dangerous divulging my witchcraft!"), she's learned over the course of her career—which in the years since "Six Feet Under" has seen more raves in the indie film and New York theater circuit, culminating in a 2018 Tony nod for "My Fair Lady"—that acting is anything but an isolated craft. She advises that when actors lead with a kind heart and a collaborative spirit, what she calls "that absolutely alive, crackly feeling, the most glorious thing in the world" will spark to life. That feeling is what will keep your well full as an artist.
"It is a personal, holy process that you do with others. Kindness is very important, too. I don't think that art has to come out of crazy chaos and tumult. That's an antiquated myth," she says. "To me, kindness and being grateful and not having chaos is [part of] valuing your relationships with the people you're spending your time with. That's the good life. It's not some end goal—the good life is now. So, make heaven out of whatever the situation is with the people that you're there with."
This story originally appeared in the Jan. 9 issue of Backstage Magazine. Subscribe here.
Photographed by Matt Salacuse on Nov. 26th in NYC.