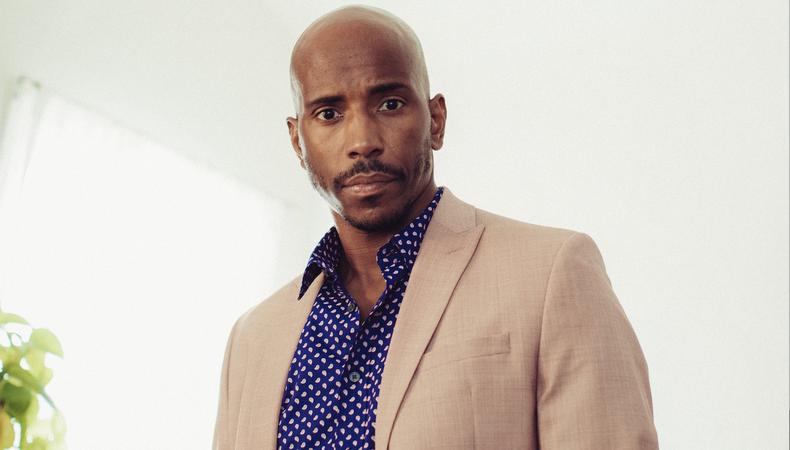 The following Career Dispatch essay was written by Leonard Robinson, who is starring as Taurean on the final season of Issa Rae's "Insecure" on HBO.
Thank you, Backstage, for giving me this space. When I first started acting, this magazine was my go-to resource for auditions and advice. I booked my first two jobs ever from listings I found on Backstage.
Like any actor, I have always heard that "what is for you will find its way to you," or the classic "book the room, not the job." You start to hear both phrases so much that it gets hard to remember their meaning. We go from audition to audition and endure endless amounts of rejection, and it's only natural to wonder what we could have done differently.
It's funny to look back and reflect on how I booked the role of Taurean on "Insecure." I didn't audition; it was a direct offer. But it did come with multiple auditions for a job I did not book. It all started with testing for the pilot, for the role of Lawrence. Then it moved to the role of Chad when the show was officially picked up. I then had an audition for Quentin, which was eventually canceled because it was offered to Lil Rel Howery. Then came an audition for the role of Nathan, which went to Kendrick Sampson.
"I said yes, enjoyed the ride, and kept my focus on doing good work. As a bonus, I scored a front-row seat to watch the impact of the show unfold."
What felt like failed audition after failed audition finally turned into an offer for the role of Taurean Jackson, when Molly—played by Yvonne Orji—moved to an all-Black law firm. Looking back, I don't know how well I would have played those other roles. What I do know is that Issa Rae and our showrunner, Prentice Penny, believed that I was the only one who could play Taurean. That moment is what, for me, solidified the importance of booking the room rather than hyper-focusing on the role.
While it took some time to come to terms with that phrase, I would encourage other actors to learn from my journey and to push themselves to do their best and leave everything in the room. As my dear friend Keith Powell, who you've seen on "30 Rock," once said: "What is yours will know your face."
My experience on "Insecure" has been nothing short of amazing. I was originally offered one day of work, which turned into multiple episodes over three seasons. I said yes, enjoyed the ride, and kept my focus on doing good work. As a bonus, I scored a front-row seat to watch the impact of the show unfold, learning from brilliant creators whom I get to call my colleagues.
I believe the true legacy of "Insecure" will not only be what it did to celebrate Black life and culture on television, but the opportunities it has given our community—from first-time television writers to camera operators to artists featured on our soundtracks. I am so grateful to be part of a project that is moving the needle in employing people of color and advancing our careers. It's amazing to know it all came from Issa Rae daring to tell a unique and personal story. I'm inspired to apply her blueprint to my career moving forward.
The last thing I'll say, if this is any help to any artist out there: Love yourself, trust yourself—and start writing your Backstage Career Dispatch essay now. This took me forever.
Looking for remote work? Backstage has got you covered! Click here for auditions you can do from home!