Issa Rae has long been the type of creator to make her stars align rather than wait on them to right themselves. Since her rise to online and indie prominence in 2011 with her hit semiautobiographical web series "The Misadventures of Awkward Black Girl," the 35-year-old multihyphenate's career in front of and behind the camera has been a cultural litmus test for the DIY format: Can talented, self-starting millennials use the internet to get their foot in the door of establishment Hollywood? If her hit HBO series "Insecure" and a pair of studio features are anything to go by, the answer is a resounding yes. Yet, Rae and her contemporaries are taking it one step further: Now that they're in, can they rewrite the rules as we know them?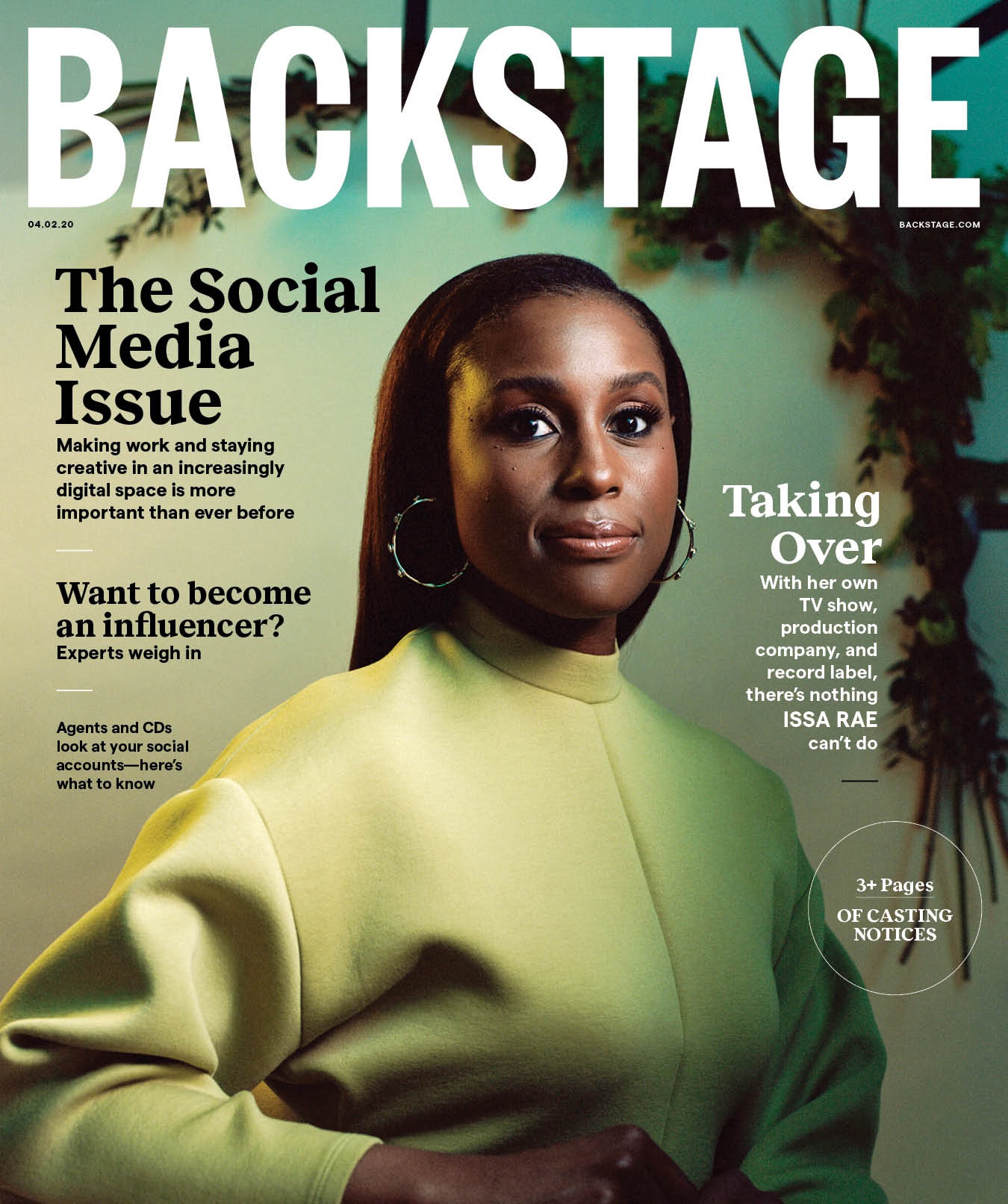 While young creators are often told to make their own work in this age of accessible technology, Rae was among the first to find real-world success doing so, and she was certainly the first to find it while telling culturally specific, black-centric stories of everyday life—love, loss, and everything in between.
"It's an 'aha!' to the people I was trying to sell scripts to in the past that were like, 'You need to be more broad or you need to add a white kid, that's the gateway,' " Rae says of her once-niche, now broadly resonant perspective. "Thank god for the internet, or else we would be led to believe that, and I might've given up."
Rae began writing short stories and plays in grade school while growing up in Maryland—not to perform in them herself, but to put on with her friends. She'd direct. It wasn't until a fifth-grade production of "A Midsummer Night's Dream" that she first felt the itch to get onstage.
"I was one of the few black kids in my school, and they cast me as Demetrius. My mom was like, 'What the—they're gonna cast this little black girl as a boy?' " she remembers. "But I really liked it, and my teachers were really encouraging, and it was my first time kind of performing [and] acting someone else's words."
Then her family relocated to Los Angeles and she enrolled in the predominantly black King/Drew Magnet High School of Medicine and Science. She remembers it as a time when she "really, really got into acting" while continuing to write, and her worldview opened in terms of how her blackness could inform her art.
"My English teacher, who was also the drama teacher, used to find these hidden-gem black plays, and there was just something about seeing the medium for us. I hadn't seen that," she says. "I was always like, 'Oh, we do the black-and-brown adaptation of "West Side Story" or "Grease" or whatever.' But it was, 'This is specifically written for us.' As a creator and as an actress, I felt fulfilled in terms of trying to do that on that level."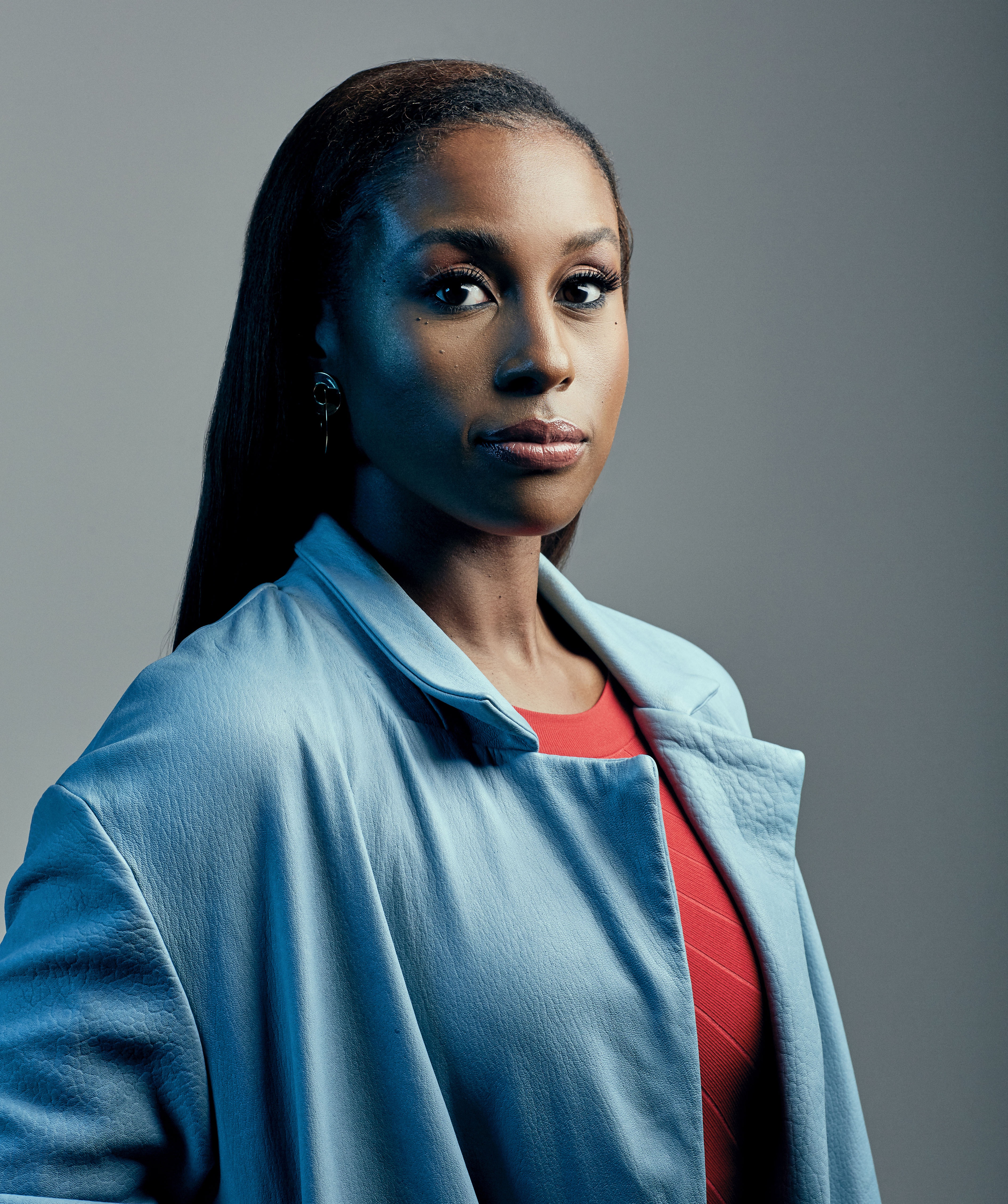 It's a torch she carried with her to the predominantly white Stanford University, where she studied African and African-American studies while immersing herself further into different pockets of fledgling creativity. "[Writing] in college became about: I wanna create because there are no opportunities for us," Rae says. "The plays at the time didn't resonate with black kids." Getting behind the scenes to alleviate that tension eventually translated itself into "Dorm Diaries," her mockumentary-style web series about being black at Stanford that featured her friends and their experiences around campus.
It was around this time that digital tools and specifically social media began playing a major hand in Rae's creative output. To this day, she acknowledges that you can't overemphasize the importance that YouTube and Facebook played in both helping her work get seen by people outside of her natural social circles, and in helping her hone her voice as a creator.
"Even though I hate it now, Facebook was the shit for me back in the day, just because of the audience that I was able to build from writing statuses and from engaging with people," she says. "It started off with friends, but then I started adding different communities, I started adding other people that I just knew in randoms and things like that."
While she primarily uses today's platforms like Twitter and Instagram for promotion of what she has coming up ("It's such a time suck, so I take hella breaks, [but] whenever I have something coming out, then I'll re-engage with it"), she recalls how her friends would make fun of her for always being the one to hype the next big thing. "I was the one that was like, 'You need to get on Facebook! You need to get on Snapchat! This is it!'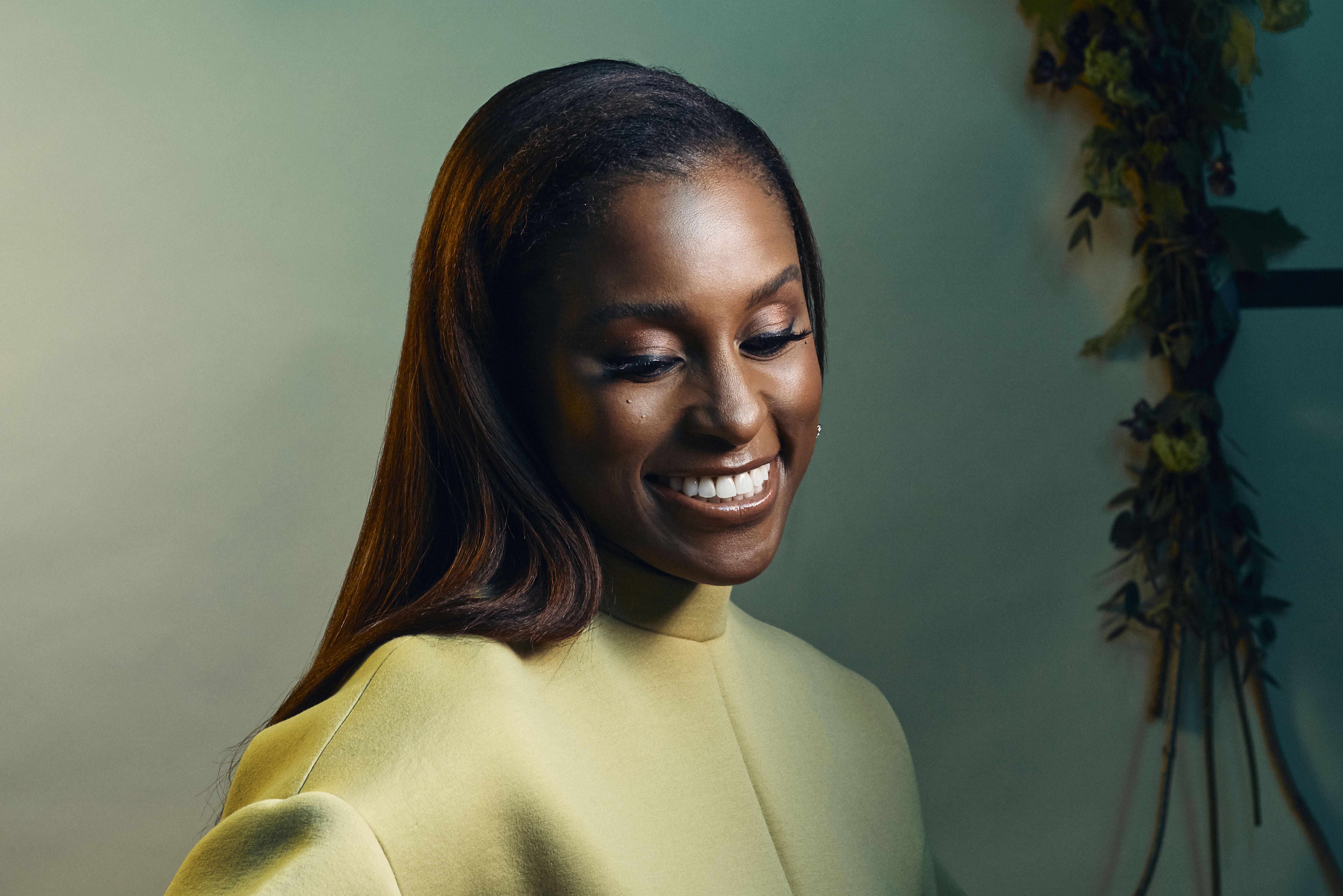 "And because I spent so much time on there, I was like, 'I have to make this productive in some way,' and had the idea that since people were engaging with things that I would write or post, maybe they would do the same with my videos while [I was] trying to break into the film industry," she continues. "I was just like: Let me just make content and make my own online soap opera show and see if this is an opportunity for people to gauge my work and potentially share it. And that happened in college."
After graduating from Stanford in 2007, Rae made her way to New York City for a fellowship to work at the Public Theater. While working various side jobs at Univision and the New Federal Theatre, she was also renegotiating her focus from theater to film. She soon created a community-driven short film collective online and was "trying to break into the film industry by networking and meeting other aspiring filmmakers who are in the same boat." That effort was just getting off the ground when it came to a screeching halt thanks to an apartment robbery that saw all her film equipment stolen. She moved back to L.A. shortly after.
"New York is a tough track," she says of those early days. "It's a tough city. And it made me realize how many resources I had at home, because it's hard if you're out here to ask for shit if you don't know people. There are so many different types of people in one spot who are looking for an opportunity and looking to build, but you can get so lost in the hustle and bustle that either sometimes you won't create something, or there might not be anybody who's willing to see it or have the patience."
There were, though, a number of positives gained from her few years slogging it on the East Coast. There's nowhere in the world like New York City to sharpen your "New York hustle."
"L.A. doesn't necessarily have that same hustle. I feel like people who come from New York and go to L.A. thrive because they're able to surpass all the bullshit, all the people who are just like, 'Yeah, I'm working on my script,' you know? I was able to bring that New York hustle back to L.A. and just gun it. It was a great training ground. It's hazing. You're getting hazed when you're out here every day."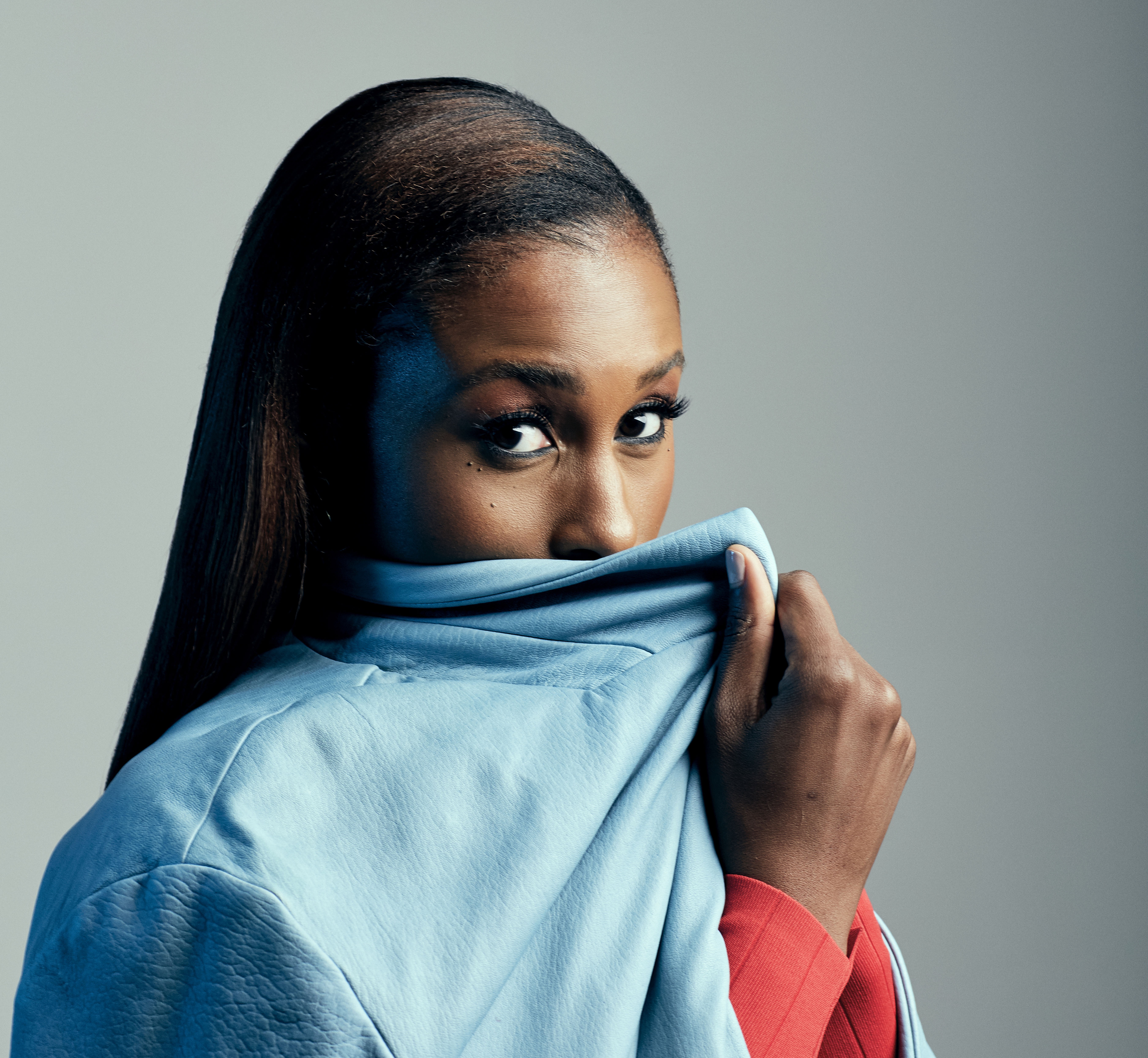 It was also during that time that "creating this specific archetype that I felt was lacking" began percolating in the back of Rae's mind. While she was faced with options like law and business schools upon her return to L.A. ("My dad is very, like, 'This should be your plan B, you should always have something to fall back on' "), she also got to work on the web series that would launch her to viral fame.
Rae created and starred in "Awkward Black Girl" as J, a woman who lives up to the series' namesake while interacting with friends and co-workers through everyday discomforts. It marked not only Rae's definitive breakout (the series was covered all over the web, landed Rae on Forbes' annual 30 Under 30 in 2012, and won best web series that same year at the Shorty Awards), but it's also when she really began finding her stride as a creative force. Producing specifically for YouTube meant the immediacy of the online audience became a sort of focus group for her.
"With 'Awkward Black Girl' specifically, we would release the episodes every month," Rae explains. "I would write it one week, shoot the second week, edit it the third week, release it the fourth week, and so on. So I had time to see audience feedback, and sometimes there would be critiques about character development, there would be critiques about physical production like lighting and sound and things like that. In that way, I was able to use that as feedback to incorporate into the next episode. You're getting a sense of what your audience responds to and not necessarily tailoring it but keeping that in mind, which I found valuable at the time."
She is quick to clarify, however, that her impulse is to do the exact opposite today: "It's so funny, because now I would never do that. I hate audience story feedback when it comes to 'Insecure.' "
Which brings us back to Rae's beloved HBO dramedy, now premiering its fourth season April 12. Inspired by "Awkward Black Girl" and reworked for cable with co-creator Larry Wilmore and showrunner Prentice Penny, "Insecure" stars Rae as Issa, a floundering but well-intentioned creative grappling with real-world issues as a contemporary black 20-something in L.A. "This character, I say, is five years removed from me, and that gap widens and widens the more we do it and the more time passes," Rae says of Issa, a role that's earned her two Golden Globe nominations and an Emmy nod since her series' 2016 premiere.
She's used that platform and acclaim to launch into film work, in the last two years starring in studio features "The Hate U Give" and "Little," and this year headlining Stella Meghie's Valentine's Day release "The Photograph" with Lakeith Stanfield, as well as Michael Showalter's upcoming crime thriller rom-com "The Lovebirds," on which she's also executive producer with co-star Kumail Nanjiani.
Outside of "The Lovebirds" and "Insecure," she's currently producing through a multipicture deal between Columbia Pictures and her ColorCreative production company, which she said in a 2018 statement will continue "creating access for underrepresented writers." Reflecting on what she looks for in collaborators, and specifically the kinds of voices she wants to get behind with ColorCreative and her new record label Raedio, Rae says she wants to see "hunger, passion, [and] a fresh voice—someone with a point of view that I don't necessarily share."
"You know, when you create something, like with 'Insecure,' people sent more 'Insecures' my way, and I was like, 'I already do this, why would I want to keep producing shit that I already have a point of view on?' I've done that, so now I want to do more. What excites me are people's own perspectives that either clash with mine or make me think about things in a way that I've never thought about them before. I feel like we're just scratching the surface of so many stories that we haven't heard." She cites the "Parasite" sweep at this year's Academy Awards as indication that there's a hunger for different perspectives in the mainstream. "Especially as the world gets flatter and we have access to different parts [of it], you want to know more about these different segments that we don't fully know about. That's what excites me: being able to give people the platform and getting out the way."
Asked how upstart creatives can best find and strengthen their voice, Rae culls from her own experience to offer some advice: "I had a realization driving one day where I was like, 'Oh, shit, I'm me. And there's nobody else like me.' Yes, we have things in common, but no one thinks or has the same experiences or has been through what I've been through, and that's what I need to mine, that's my currency at the end of the day."
The one tool that Rae can't live without while building that currency to its full worth is time alone with her journal. Others should literally take note.
"That has been crucial to being in touch with my feelings," she says. "It's also where I put a lot of my ideas, where I test things that I'm uncomfortable saying out loud. Through that process over the years, I think just writing it down has made me more comfortable with saying it, with knowing it. It's my constant truth on a page, and the more comfortable you are with your truth, the more comfortable you will be with your voice."
This story originally appeared in the April 2 issue of Backstage Magazine. Subscribe here.
Photographed by Stephanie Diani on Feb. 10; hair by Felicia Leatherwood