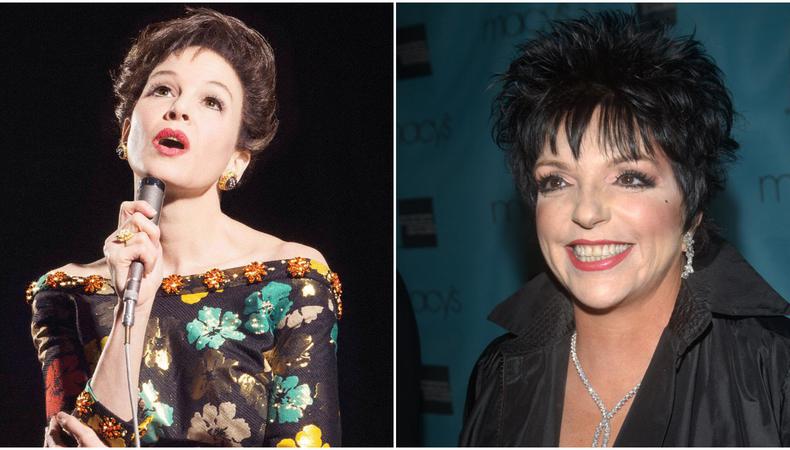 "I hope she had a good time making it."
That's all Liza Minnelli had to say about "Judy," the biopic about her late mother Judy Garland, in which Renée Zellweger takes on the title role. But despite the fact that Zellweger is poised to pick up her second Academy Award for the performance—and that Minnelli herself is portrayed in the film at one point—the performer has not seen the film and has no plans to.
"I was born and they took a picture," she tells Variety in a rare interview, touching on the sensitive subject that her entire life and career have in some ways occurred in her mother's shadow. "I was absolutely concentrated on not doing what my mom did."
How Renée Zellweger Transformed for 'Judy'
Though Minnelli would go on to win four Tony Awards, an Emmy, an Oscar, and two Grammys (for good measure), the earliest parts of her career were hyper-focused forging her own path away from her mother's influence. And it was, she recalls, as much a concern for her as it was for Garland.
"The hardest part was getting to be known as myself as opposed to somebody's daughter. I remember Mama saying, 'Now don't get upset because of the way they may compare you to me because you're an entertainer too,' " she says. "I said, 'Oh, I won't.' And then she reads something where they compared me to her. She said, 'How dare they? You're your own woman. Dammit! Can't they see?' And she'd throw it down in the trash. She was wonderful and so overprotective. She tried saving us from any of the stuff that other people said, except the great stuff."
But many forget Minnelli didn't just have a celebrity mother: her father, Vincente Minnelli, was a famous director. Thankfully, he was just as encouraging of Liza's independence.
"I didn't know that I had to dodge questions about Mama until people started asking me questions," she says. "I asked my father what to do, and he said, 'Be as good as you can and as good as you are.' He said something like, 'So what? They ask me the same questions.' Mama got angry. She was one who got angry at people for asking me questions about her."
So, the moral of the story here is: Can anyone really blame Miss Liza for not chomping at the bit to relive this familial dynamic on the big screen? Yeah, didn't think so.