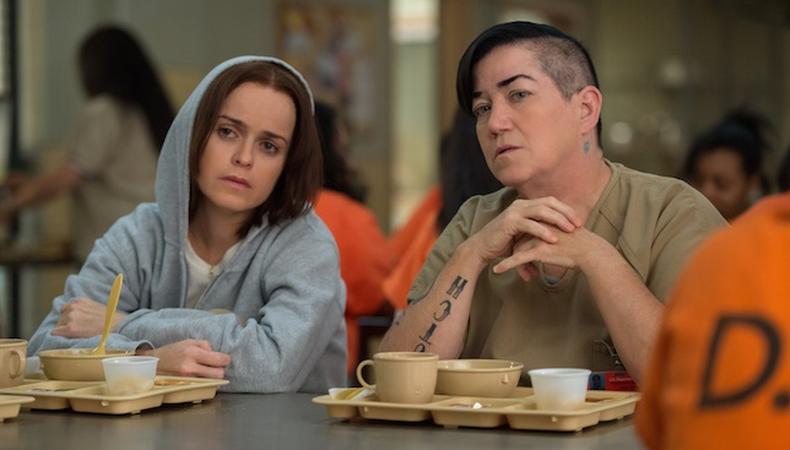 "There are actors I'll fall on my sword for," says casting director Jennifer Euston; she means it. Euston started teaching herself film history from the age of 10 and apprenticed under Ellen Lewis and Juliet Taylor—CDs to Scorsese and Spielberg. A keen knack for casting distinctive unknowns in dimensional roles has put the multiple Emmy-winner at the vanguard of modern casting. She takes pride in giving typical day-players the spotlight, peopling the worlds of hits such as "Orange Is the New Black," "Girls," and "Unbreakable Kimmy Schmidt" with actors who disappear into their characters. With all that clout, it must be terrifying to look up from your sides and see Euston waiting for you to speak, right?
Wrong. Take a breath.
"Nobody should ever feel nervous auditioning for me. I'm the least scary person to audition for," she promises. "I want them to enjoy the experience and I never let anyone leave my room unless I know—I know—that they did their best, and I'll do it 10 times if I have to." Not only does it make Euston's job easier to find the best fit quickly, but it has also given her tremendous respect for the daily grind actors face. "I think what actors do is one of the hardest jobs. You go on several job interviews a day, and most of them you're not going to get. That alone is so stressful, that I want them to come into a relaxing and mellow and fun environment. You get the best performances that way."
READ: "What 'OITNB' Star Catherine Curtin Doesn't Focus on in Auditions"
Still, the variables at play in many audition situations can be frustratingly fickle and out of one's control. "Some actors like to hear this and some don't: It's so subjective who gets a part. You could give the best reading out of anyone, but maybe you look like the producer's high school bully," Euston admits, but reassures that there is power in putting your craft all out there. "Walk into the room, do your best, and leave it there. Throw the sides in the garbage can and walk away."
As a longtime regular on the New York theater and improv circuit (she cast Aziz Ansari's short-lived MTV sketch show, "Human Giant"), Euston's experiences have shown her that the strength of an actor's resilience and persistence predicts their success. "Work begets work. Don't sit at home waiting for the phone to ring. Do anything you possibly can to put yourself in front of an audience, because you never know who's sitting in that audience," she says. In her experience, those who view acting as its own reward are the ones who break through. "Smart actors love auditioning because they love to act—they're not thinking about the endgame. If your goal is to perfect your craft and feed your creative soul, the success will come."
Tituss Burgess is among those ranks. The Emmy-nominated actor was not what producers originally had in mind for Titus Andromedon on "Unbreakable Kimmy Schmidt."
"The way that part was written, it was written for a person that everybody knew," Euston explains. "But I root for the underdog. Tituss wasn't a known entity, but there was so much to what he could do. It was just a joy to watch his chemistry with Ellie [Kemper] and go, 'Oh my God!' "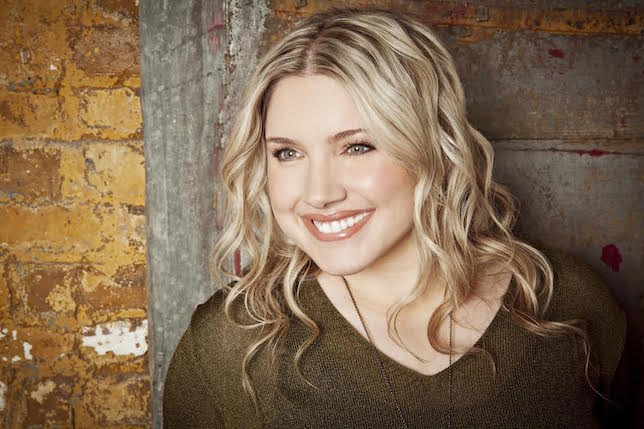 Courtesy Rob Van Swank
As the original casting director for groundbreaking Netflix series "Orange Is the New Black," premiering its fourth season today, Euston granted substantial parts to NYC theater vets like Uzo Aduba, who until then had subsisted with walk-on roles.
"These were actresses that I've loved for years but could only bring in for day-player parts because either they were women, minorities, character actresses, older women—people who would not be given regular parts in traditional network shows." But Jenji Kohan's vision and the creative freedom of Netflix's pioneering model gave Euston the green light.
"To be able to give my favorite actors and actresses a character with a name, and a story, and a backstory, has been so…" Euston pauses. "I watched these people struggle, and I finally got something where I could open the door [for them]. I never use the word 'discover.' When people say to me, 'You gave me my career,' I say, 'No. All I did was open the door. You did the work.' "
"They earn the job. They earn the part. And everybody should know that."
Inspired by this post? Check out our television audition listings!