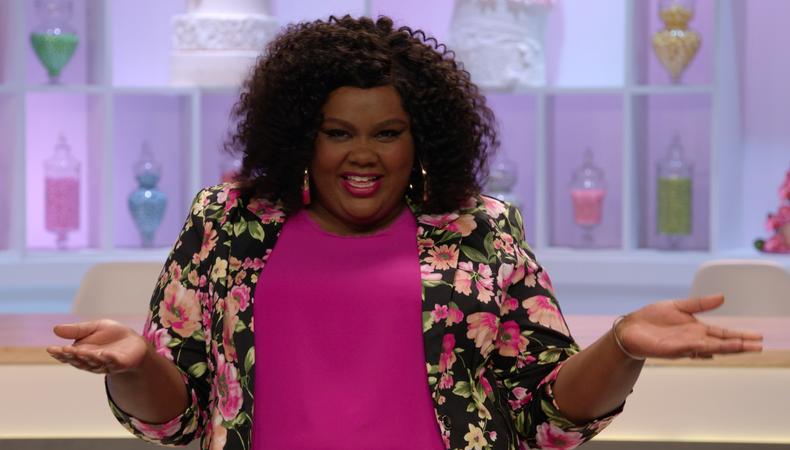 It's February! You've made (and may have already forgotten) your new year's resolutions, but we're hoping attending and/or doing more comedy was one of them! Here to help is this list of performances and casting opportunities happening in Los Angeles this month.

PERFORMANCES
Kick off your week with some laughs! Comedians and best friends Nicole Byer ("Nailed It!") and Sasheer Zamata ("Saturday Night Live") are performing for one night at The Largo on Feb. 4 at 8:30 p.m. The duo has been improvising together for years, so you won't want to miss this. ($35)
Chicago is known as the comedy mecca, but L.A. is lucky to be home to some of the finest comedians from the Windy City. Many of them will be gathering for a special show at UCB Franklin for one night only on Feb. 5 at 9:30 p.m. With Bob Odenkirk ("Breaking Bad," "Better Call Saul," "Mr. Show With Bob and David") hosting, the show will feature comedians like Chris Witaske, Mort Burke ("Drunk History"), and more along with a special performance by improv team, Cook County Social Club. ($8.50)
Comedian and actor Aziz Ansari ("Master of None") will be bringing his "Road to Nowhere" tour to L.A. at the end of February. Tickets are still available for the Feb. 20 show at 7:30 p.m. and for the 10 p.m. show on Feb. 22. ($39–$69)
Comedian, actor, and voiceover artist Christi Chiello ("Girlcode") is debuting her solo show in L.A. Feb. 21 at 10 p.m. "It's Christi, B*tch!" is a combination of standup, audience interaction, storytelling, song, dance, characters, and dramatic acting. The show has played for sold-out audiences in New York City. ($10 advance, $15 at the door)
If you're into sketch comedy, be sure to check out the Groundlings Sunday Company's new show, "Boogie Sundays," on Feb. 10 at 7:30 p.m. The show features up-and-coming sketch comedians and is guaranteed to make you laugh with over-the-top characters and songs. ($16)
CASTING CALLS
Goin Squatchin, a comedy short about a grandpa and grandson team who go on an epic search for bigfoot, is now casting for both roles. The short will film in Burbank in early March and pays $100. For more details, check out the notice here.
Attention aspiring voiceover artists! Buchwald (L.A.) is holding an open call for VO artists 18+ to work in commercial, film, animation, video game, audiobooks, radio, promo, podcasts, and more. Find out more details here.
Yes, Mother, a short horror-comedy centered on Jimmy who has a nightmare about living with his parents for the rest of his life, is casting a young, male lead and female supporting character. The short will film on Feb. 7 at a house in Pasadena.
A digital entertainment network is casting supporting characters for a scripted, digital dramedy series about a 30-something woman who, after her messy marriage ends, learns how to embrace her new life as a single woman over 30.
CLASSES
If you're ready to take your acting career to the next level, check out the Acting for Sitcoms 2 class at Actors Comedy Studio. You'll learn how to improve your cold reading, auditioning, and self-taping skills to book the job. Students get the opportunity to work with the camera multiple times during each class. Actors are required to interview with a faculty member if they haven't taken the prerequisite. The class costs $390 for six weeks with the option of renewing every six weeks.
Is one of your 2019 goals to write and perform a solo show? Here's your chance to move one step closer to making that happen. The Ruby L.A. Characters & Impressions class combines improvisation and comedy writing techniques to develop funny, true to life solo characters and impressions monologues. At the end of this class, you will leave with one 3–5-minute piece and multiple characters in your arsenal. The six-week class is taught by James III, a staff writer on TruTV's "Adam Ruins Everything." The class begins on Feb. 20 and costs $250.
It's time to put that TV show idea on paper. The Pack Theater is holding a one-day workshop that will break down the format behind the story structure of a comedic pilot, down to the page number. After taking this workshop, you should know how to approach any comedic pilot idea you have. The class is from 2 p.m. to 4 p.m. on Feb. 3 and costs $50.