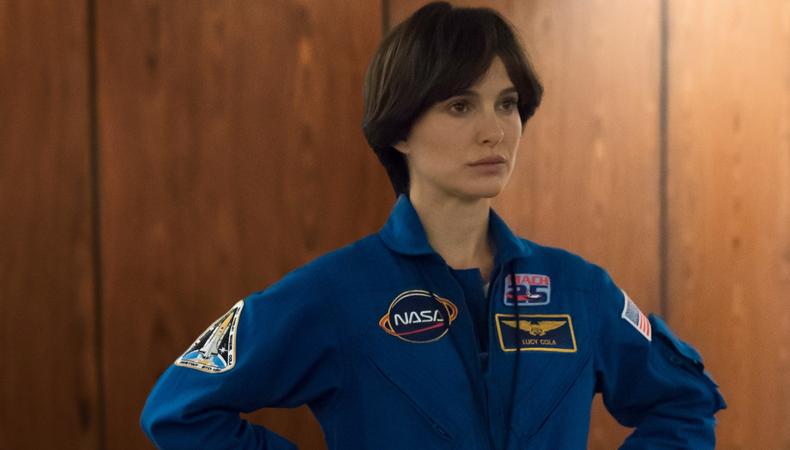 In "Lucy in the Sky," the affliction of Natalie Portman's astronaut plays out in ways both internal and external, the latter largely through the devastating photographic ploys of cinematographer Polly Morgan. In conversation with Backstage, Morgan reveals how she visually differentiated between the freedom of space and the confines of down-home reality in "Lucy," and she offers what you should know about her complicated on-set tango with actors.
How would you describe what a cinematographer actually does?
A cinematographer is responsible for the photography of a given production. On a narrative project, a director of photography helps tell the story through the visual choices they make in lighting, camera movement, and framing. We work closely with the director in prep to decipher the tone, character arcs, and visual language that will be used to tell the story. On set, the DP is in charge of the lighting and camera departments and works side-by-side with the director to shoot the movie in a timely and story-based manner.
What's your background in filmmaking? How did you get into the field?
I grew up fascinated by movies and observed a production filming around where I grew up as a teenager. Once I witnessed a movie in full swing, I knew that was what I wanted to do. After my undergraduate degree in Leeds, Yorkshire, U.K., I worked as a production assistant for Ridley Scott's company in London. I then managed to meet some camera crews, and after many months of volunteering, started working in the camera department. I worked as a camera assistant for five years, shooting short films in my spare time before finally coming to the U.S. to do a master's degree in cinematography at the American Film Institute.
READ: Natalie Portman Almost Never Books Jobs Through Auditions
Speaking to "Lucy in the Sky," the film does so much with light, color, and movement to depict different environments. What was the strategy behind those choices?
We wanted to illustrate the varying environments in a way that would reflect how Lucy feels when she is within them. For example, when she's in space, the camera moves gracefully with wide lenses framed to 2.40 (widescreen) to illustrate her sense of freedom. Back down on earth, at home, we wanted to show a sense of claustrophobia, but still relate it to the natural world. We framed this in 4-by-3 (square) with long takes and took an organic approach to lighting and color. At NASA, the world is more artificial, with structured framing and fluorescent lighting. As Lucy's world begins to fall apart and things get confused, we blended the approaches to reflect her disoriented state.
You, obviously, are very experienced. Was there anything particularly challenging about "Lucy"
[Director] Noah Hawley loves to contextualize characters with their environment, so camera movement was an important tool, along with wide lenses. Shots often developed from beginning wide to moving into a close-up, and often developed into other characters' coverage. This was challenging from a lighting standpoint, as we had to hide the lights in the frame. Traditionally, I would relight a close-up for an actor to make it softer, but we had to make sure the lighting worked for both wide and close frames.
How would you describe your working relationship with actors?
I believe DPs are given a certain trust by the actors. We are there to support their arc through the camera and lighting choices, and support their work and the story. Often, if the DP is also operating [the camera], the relationship is stronger than if you are working with camera operators. The dance between camera and blocking makes it a close relationship on set. Often, I will need technical help from the actor to find the light or work with a complicated camera move.
As a cinematographer, is it usually apparent to you when an actor is more or less experienced?
To a certain degree. I think that it's more whether an actor is able or willing to think technically within their performance, or if they are focused and don't want to think about the work being done around them. I am very grateful to actors who are able to help in tricky situations to find a small patch of light or help the first assistant with focus as long as it doesn't hinder their performance in any way.
Do you instantly know, when shooting, when something is special?
There is always a scene or two in every production that I get goosebumps. By the time I get to shooting, I know the script inside and out, so when I see it come to life on set, it is always a special experience.
Women are, unfortunately, still vastly underrepresented in film's technical fields. Do you have any advice for women interested in pursuing below-the-line craft?
I think today's world is a lot more open than it was when I started out. My advice would be to just work hard and do whatever you can to shoot and meet people that might one day hire you or recommend you. I [do] still, however, work with people who I feel treat me differently because I am a woman, but I just continue as normal and I don't let it affect me. The work will always speak for itself.
This story originally appeared in the Nov. 7 issue of Backstage Magazine. Subscribe here.