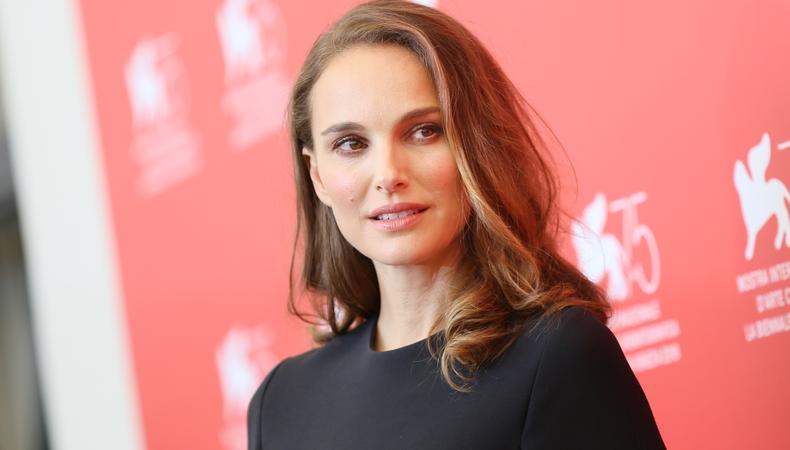 "In the Envelope: An Awards Podcast" features intimate interviews with award-winning actors and other creatives. Join host and Awards Editor Jack Smart for a front row seat to the industry's most exciting awards races, and valuable acting and career advice from contenders!
Today's award-winning "In the Envelope" podcast guest needs no introduction, but we'll try to give her one anyway.
Actor, producer, director, and activist Natalie Portman is one of Hollywood's brightest talents. Born in Jerusalem, Israel, and raised in Long Island, New York, she burst onto the scene as a pre-teen in "Léon: The Professional" (after understudying in the Off-Broadway musical "Ruthless!") and began relentlessly pursuing a life in the arts. As she tells Backstage, "when you're that age, there's just a pure love for what you're doing.... If you're an adult and wondering where your passion lies, think about what you loved when you were 11 years old."
At the same time, however, Portman and her parents were sure to balance academics with what became a skyrocketing film career (she has famously said, "I'd rather be smart than a movie star"). While attending Harvard University, she used her summer breaks to star as Padmé Amidala in the "Star Wars" prequel trilogy and work with Mike Nichols onstage after he saw her on Broadway in "The Diary of Anne Frank." She then began captivating audiences, critics, and awards voters with her choices on camera; "Garden State," her Oscar-nominated "Closer," "V for Vendetta," her Oscar-winning "Black Swan," the "Thor" films, her directorial debut "A Tale of Love and Darkness," her Oscar and SAG-nominated "Jackie," and many more projects that have defied expectations at every turn.
Last year proved to be another fascinating chapter in Portman's filmography. In writer-director Alex Garland's Paramount Pictures sci-fi thriller "Annihilation," she delved into extraterrestrial, psychological nuance alongside Gina Rodriguez, Tessa Thompson, and Jennifer Jason Leigh. And in actor-turned-director Brady Corbet's NEON drama "Vox Lux," she played an explosive, damaged pop star opposite Jude Law and Raffey Cassidy. In this interview, Portman reveals the many factors that go into choosing and preparing for such roles, and discusses her veganism and advocacy work, particularly for the growing #TimesUp movement. (To donate to their legal defense fund, click here.) Also, if your audition game isn't strong, you'll want to hear how many jobs she's booked through auditioning.... Listen and subscribe below!
Listen now on: