The following interview for our on-camera series Backstage Live was compiled in part by Backstage readers just like you! Follow us on Twitter (@Backstage) and Instagram (@backstagecast) to stay in the loop on upcoming interviews and to submit your questions.
She may now be best known for playing Betty's slightly unhinged, cult-loving mother, Alice, on The CW's "Riverdale," but Mädchen Amick has an impressive acting résumé that spans over 30 years going all the way back to her "Twin Peaks" breakout and featuring other standout performances on series like "American Horror Story," "Damages," and "Californication." Now, in a particularly exciting turn, she's getting behind the camera. As director of the Sept. 1 episode of "Riverdale," she's also on board to direct for Season 6 and has her feature film directorial debut, "Reminisce," currently in post-production. All that, and she still finds time to launch her mental health advocacy campaign, dontMINDme. To talk about it all, she recently joined us for an in-depth on-camera interview; highlights below!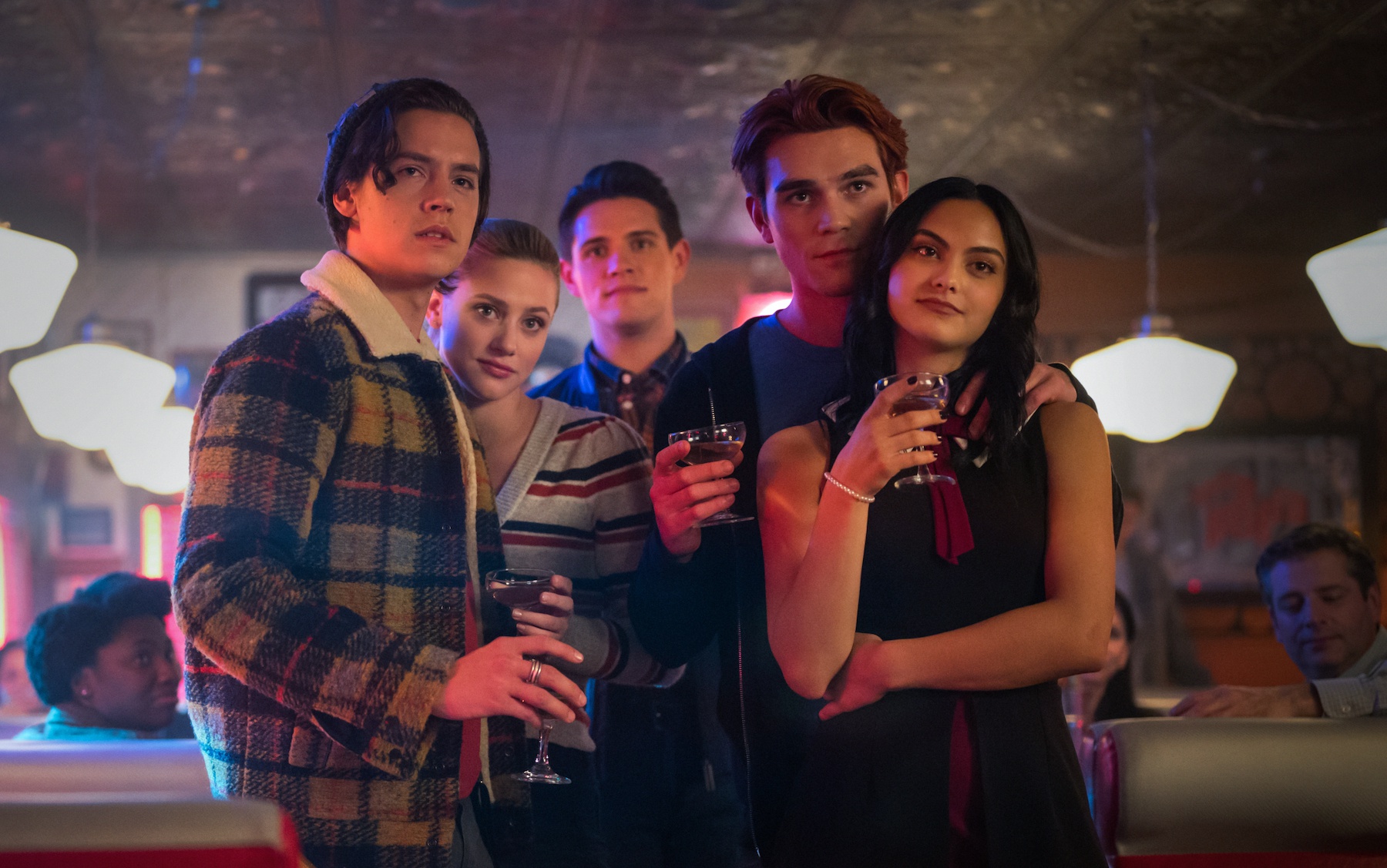 How To Get Cast on 'Riverdale'
Amick's time on "Riverdale" has allowed her to dig into Alice's character and form close bonds with cast members.
"To be on a show that goes five or six seasons is so rare, it's lightning in a bottle. I feel so fortunate. I've been on shows that were hits before like "Twin Peaks," but to be a series regular on a show that goes that long is very rare, and I'm grateful for it. It's great to be able to stay with a character and I'm always excited to go into the next season because I don't know what's planned for us and what rollercoaster [Alice] will be on. The biggest gem of this whole thing is how much I love Lili Reinhart, how much of a friend and soulmate I have in her."
To get her directorial debut, Amick worked hard to show she was up to the task.
"I had already started directing, I've been doing music videos, short films, and documentaries. I had started the journey of going behind the camera, [but] I didn't want to ask right away in Season 1 or 2. But I started saying in Season 3, 'I really want to direct.'' The nice thing is you have to prove you've gone through it even to get into a director's workshop. I proved I was willing to put in the hard work in order to deserve an invitation, and they've been great and supportive."
For any actor who wants to get behind the camera, Amick says to just start shooting as soon as you can.
"There's a lot of us actors and we all have opinions. But who's willing to put in the hard work and the long hours and honor what the showrunner wants in the show? Anybody who wants to step behind the camera, just start doing it. The great thing about this generation and this age is you can shoot a really great thing on an iPhone. Get your technology and apps in place and you can shoot something. Get out there, tell your story, do it authentically, and you will find your momentum."
Amick wanted to properly portray mental illness in her directorial debut "Reminisce."
"The writer, producer, and star of the film [Elissa Shay] I had worked with earlier. We were very similar spirits in wanting to change the narrative around mental illness. The story we wrote is based on a young woman in her 20s who is dealing with childhood trauma, and from there there's a diagnosis that comes into play and what it means for her and all the characters that surround her. It was important to us to tell a story that depicts mental illness differently, more accurately, and really honors the journey of mental illness in films because what angers me is when there's some villainous character and we just say they have some mental illness. It's so irresponsible, so we wanted to tell a true story about the good, the bad, and the beautiful."
There is no overnight discovery, Amick says. The best practice is to stick with it.
"You have to be in it for the long haul. I guess there are stories where people get discovered in a diner overnight, but I don't know if that's ever happened, to be honest. It takes a lot of hard work. David Lynch told me you have to understand as an actor, you will not get the job 99.9% of the time. I've always attributed it to if I'm out on a ship and we're in the deep ocean and we're hitting the waves in the storm, whoever got to hang on to that railing and that bow long enough will end up having a career in the industry. If you love it, stick with it."
Looking for remote work? Backstage has got you covered! Click here for auditions you can do from home!