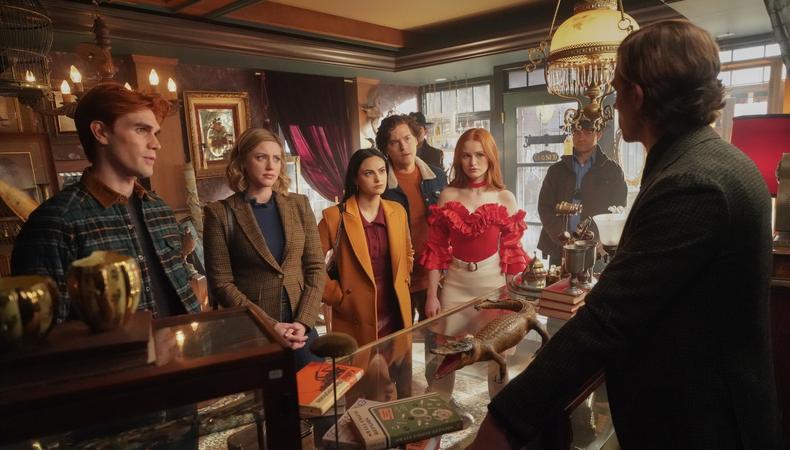 The CW is known for its dark adaptations of classic properties. "Riverdale," which brings classic characters from Archie Comics to life on the small screen, is one of its most successful. The series premiered in 2017 and spawned two spinoffs, both of which have since ended: Netflix's "Chilling Adventures of Sabrina" and the CW's "Katy Keene."
As "Riverdale" approaches its seventh and final season, we have everything you need to prepare for your last opportunity to join the hit series. In our in-depth guide, we offer insight into the casting process, updates on open calls, and audition advice from stars of the show.
Unlike the original comic series, "Riverdale" explores the darker side of the titular town and its mysterious on-goings. (Spoilers ahead!)
Season 1 focuses on high school students Archie Andrews (K.J. Apa), Jughead Jones (Cole Sprouse), Veronica Lodge (Camila Mendes), and Betty Cooper (Lili Reinhart) as they investigate the death of their classmate, Jason Blossom (Trevor Stines), who seemingly drowned over the summer.
On Season 2, Archie and the gang are pursued by a masked murderer who styles himself as the Black Hood while trying to find the source of the recent influx of a drug called, yes, Jingle Jangle.
On Season 3, Archie finds himself in to juvenile detention after he's convicted of murder. The rest of the "Riverdale" crew plays a Dungeons & Dragons–style game called Gryphons and Gargoyles, and a sinister cult called the Farm infiltrates the town.
Season 4 deals with the town's residents receiving mysterious videotapes from a voyeur, Jughead's time at a new school, and the gang's senior year of high school.
Season 5 opens with Archie and his friends' final days as Riverdale High students. After they graduate, the show jumps ahead seven years, revealing that the gang has split up and all moved away. Archie returns from a stint in the army to find Riverdale in a state of collapse, so he gets everyone back together to save it.
On Season 6, which is currently airing, viewers learn that Hiram Lodge (Mark Consuelos) planted a bomb under Archie's bed, setting off a slew of unexpected repercussions. With the entire town in the grip of Percival Pickens (Chris O'Shea), can the gang reclaim what's rightfully theirs?
The long-running series' cast includes:
K.J. Apa as Archie Andrews
Lili Reinhart as Betty Cooper
Camila Mendes as Veronica Lodge
Cole Sprouse as Jughead Jones
Marisol Nichols as Hermione Lodge
Madelaine Petsch as Cheryl Blossom
Ashleigh Murray as Josie McCoy
Mädchen Amick as Alice Cooper
Luke Perry as Fred Andrews
Mark Consuelos as Hiram Lodge
Casey Cott as Kevin Keller
Skeet Ulrich as FP Jones
Charles Melton as Reggie Mantle
Vanessa Morgan as Toni Topaz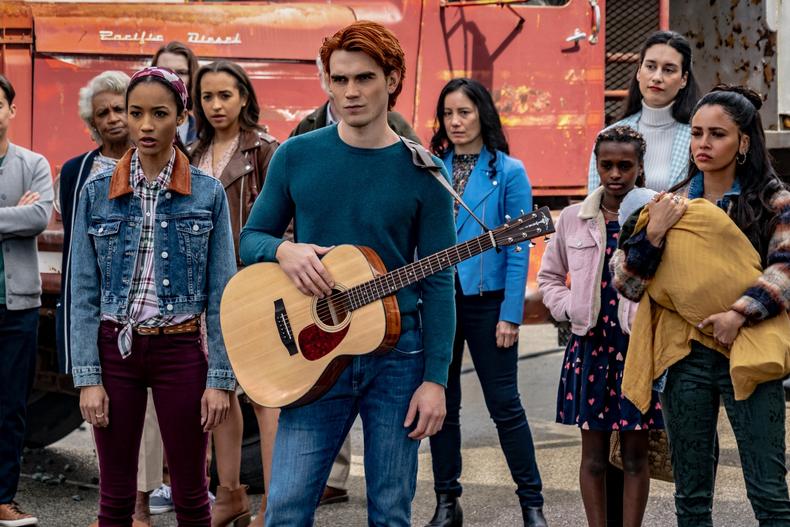 Back in May, The CW announced that the series was renewed for a seventh and final season. "We're going to treat the show in the manner it deserves. It was an iconic pop-culture star, and we want to make sure it goes out the right way, and that is the decision," said CW chairman and CEO Mark Pedowitz.
"Riverdale" Season 6 is currently airing. As of now, we do not know when Season 7 will begin filming, but according to Variety, the final season will debut in 2023.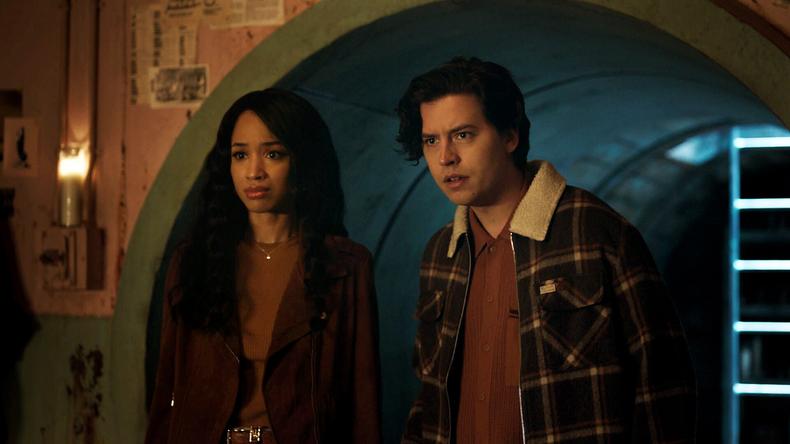 There are currently no active casting calls for the series. However, if you want to stay ahead of the game, we've got you covered. For those interested in being an extra on "Riverdale," Vancouver-based CD Sandra-Ken Freeman of Freeman Casting & Associates is in charge of finding background actors on the CW series. Be sure to bookmark Freeman Casting's open casting calls and Facebook pages for updates.
Since "Riverdale" shoots in Vancouver, it's also helpful to be a local. Background work does not typically include relocation or travel stipends, so being a local hire is crucial for getting repeat work as an extra. You can also check out our list of similar teen dramas that are casting now.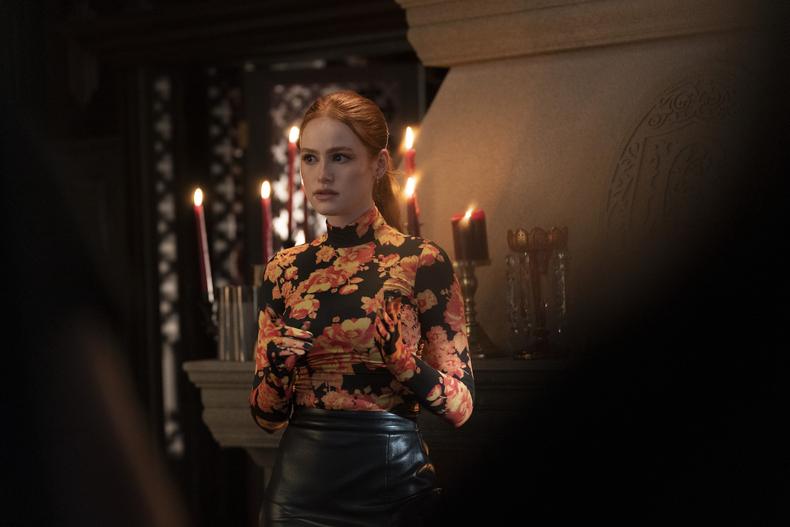 David Rapaport and Lyndsey Baldasare of Rapaport/Baldasare Casting are the primary casting directors behind "Riverdale." Based in Los Angeles, the pair have cast TV shows including "Chilling Adventures of Sabrina," "Supergirl," "Arrow," "90210," and "The Summer I Turned Pretty."
Rapaport has always been open about how the "Riverdale" cast came together, especially since many of its stars auditioned for roles other than those they landed. Sprouse was originally asked to audition for Archie, Madelaine Petsch (Cheryl Blossom) auditioned for Betty, and Casey Cott (Kevin Keller) auditioned for both Archie and Jughead. Three of the four principal actors—Apa, Mendes, and Reinhart—were originally rejected.
Rapaport's casting process involves numerous reads. "In an ideal world, we'd cast all the roles at the same time; but most of the time it doesn't work out that way," he explained. "I never quite know what's going to happen until I get on set or see the first edit of a pilot. We read people so many times to make sure that there are no questions left unanswered, so you know what to expect or what you're going to get."
Rapaport added that the casting process takes about 10 weeks total. "But it's quick in the sense that it's a fast and furious process. We're seeing so many people over those 10 weeks for leads and regulars, guest star roles, and recurring roles," he said. "It sounds like a long period of time, but when you think about the potential for how big the show could be and how iconic these roles are, it's not an endless period of time. You have to go through the auditions, studio tests, network tests, screen tests, lots of conversations and back and forth, and questioning who's right and who's wrong."
Think you have what it takes to audition for the next season? These tips from the show's casting directors and stars will help you put your best foot forward:
Don't try to please the casting director:

"A big mistake a lot of actors tend to do is they try to impress me or the producers by guessing what we want," Rapaport

said

. "The whole purpose of auditions is to see what they can come up with and discover what they can bring to the game. If we knew what we wanted, we wouldn't be doing auditions; we'd be making straight offers." Those decisions could even lead to something huge.



Initially reading for the role of Archie, Sprouse, who plays Jughead, went into the audition with a different interpretation and made a brave choice. "When I first read [the script], I was a little bit wary," Sprouse

recalled

. "And then I did my audition just like Rod Serling when I went in, because he's the narrator [of 'The Twilight Zone']. And I kind of knew from there it was going to be a little stranger, a little weirder, a little like 'Twilight Zone,' and I figured, Oh, this could be fun." That one decision made the producers change Jughead from an initially smaller role to the character we know now.


Act like you already have the job: Don't think you're great at auditioning? Don't sweat it; neither does Skeet Ulrich. Yet he still goes in preparing to do his best. "I hate the process of auditioning," he

said

. "I think it's the toughest part of the business. The limitations of the room, the brevity of the meeting—all that stuff works against you. So I don't know that I've figured out how to audition well. In fact, I think I'm not very good at it, and I'm always very grateful when someone just offers something so I don't have to go through that process. But I prepare as if I'm already hired and I'm going to set that day to work on it."


Don't ignore your personal needs: Auditions can be incredibly nerve-racking. For Mendes, that means sweating it out—literally. "My most stressful moments are when I'm going into auditions and am nervous," Mendes

explained

. "I think I sweat more when I'm nervous than when I work out, to be honest. It was really important to me to find something that would take care of that issue."