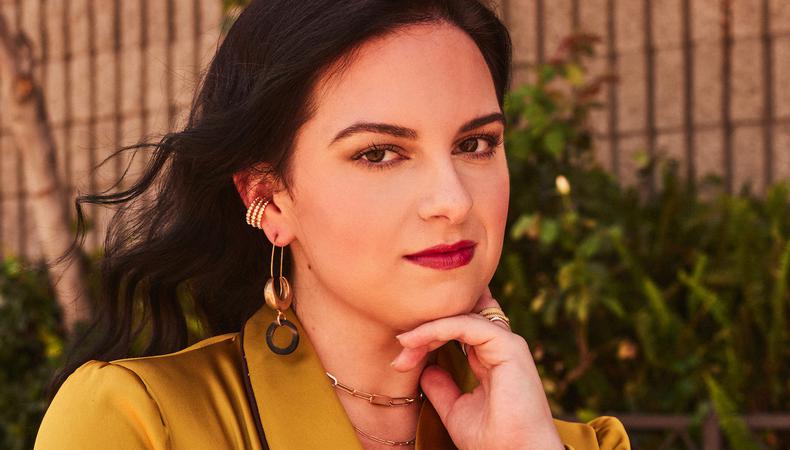 The following audience Q&A for our on-camera series Backstage Live was compiled in part by Backstage readers just like you! Follow us on Twitter (@Backstage) and Instagram (@backstagecast) to stay in the loop on upcoming takeovers and to submit your questions.
Not everyone can say they've worked closely with their idol, but for "Hairspray Live!" and "Dumplin'" actor Maddie Baillio, her dream was recognized on the set of director Kay Cannon's new rendition of "Cinderella," now streaming on Amazon Prime Video. The film stars singer Camila Cabello and Baillio's musical theater inspiration, Idina Menzel. To mark the occasion, Baillio took over our Instagram stories to answer all your questions, from shooting during a pandemic to working with certain members of the cast.
What was it like working with Idina Menzel in "Cinderella" and Kristin Chenoweth in "Hairspray"?
This is the thing I manifested that has changed my life completely. They are both just the most incredible people. Working with both of them was just like a masterclass. Seeking "Wicked" on Broadway was my first show ever, and it's incredible that I have been able to work with both. Idina plays my mom in "Cinderella," I still haven't wrapped my head around it.
What are three words to describe Idina Menzel?
She is love, she is light, and she is in her prime!
How was bonding with the "Cinderella" cast?
I have been very lucky in my career to work with the best. This is Camila's first film and she is brilliant, she's already a star, but now this girl is a movie star, she inspired me. Charlotte Spencer, who plays my sister in the film, is one of the best humans I've ever met. Whenever we filmed anything we could not look at each other because we would just crack up laughing during the most intense scenes, we just could not pull it together.
What's your Broadway dream role?
There's so many! The one I've had since I was a child was Grizabella. Don't get me wrong, I love dancing and giving a good line, but if I could just sing a song, a power ballad, just park and bark—that's what I'm made for.
What was it like having an overnight success with "Hairspray"?
"Hairspray" was my first professional audition outside of college and I actually auditioned in college, which was against the rules. I'm happy I did it because it started off my career in an amazing and surreal way. The second I stepped onto set with all of these amazing professionals, I was like, "What the heck am I doing here!?"
How and when did you start your career?
I started getting into acting and singing and dancing when I was about eight and realized gymnastics and sports just weren't for me. So I started getting into community theater and choirs, and I went to competitions. I studied musical theater at Marymount Manhattan College, and I was there for the right amount of time and at the right time. "Hairspray" moved me out to L.A., where I started getting more into television and film.
Looking for remote work? Backstage has got you covered! Click here for auditions you can do from home!