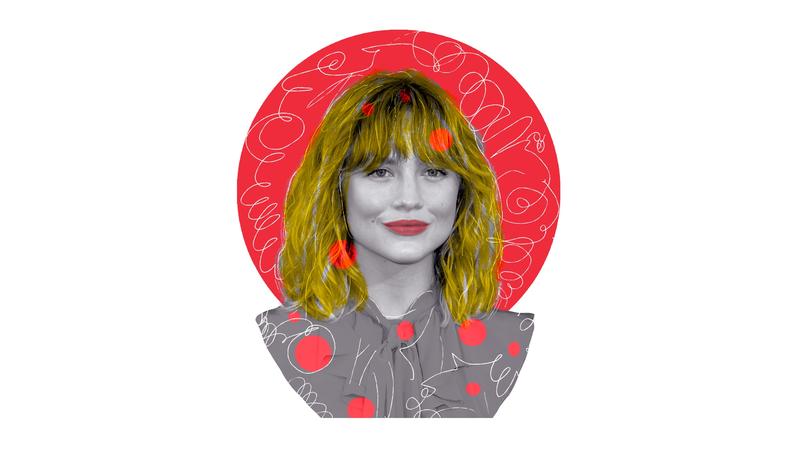 When Maddie Hasson—currently starring as Henry, a woman who realizes her ability to teleport in the midst of a sexual assault on Season 2 of the YouTube Originals thriller "Impulse"—first moved to Los Angeles from North Carolina at 16, her mother gave her a one-month trial to book a job. The rest is history! Now 24, the actor discusses the stamina needed to carry a series and her early audition missteps.
How did you first get your SAG-AFTRA card?
It was this movie called "God Bless America." It was this Bobcat Goldthwait movie. My mom gave me a month in Los Angeles. I had this manager that was trying to convince her when I was 16 to let me come to L.A. and do a pilot season and she was like, "No, no, no, no." Finally, we convinced her, and she was like, "You can have one month there and if you get a job, we can keep doing this." I went on four auditions a day, every day for a whole month. I finally got this one part, and I was so beyond excited. Her name was Chloe and she was a very vapid, self-absorbed 16-year-old girl. She was having her sweet 16 and I loved it. There was a scene when I got to yell at Chloe's mom on the phone. My mom was on set for that and she was like, "Wow, that sounds familiar."
READ: Want to become an actor? Here's how!
What advice would you give your younger self?
I feel like every time I step onto a set it's like the first time and I'm always like, "I'm going to get fired, I'm the worst actor in the world." And I think everybody feels that way. I would tell myself to take a deep breath. This is not the end of the world or the beginning of the world. It's just one role and one piece of time. Try to do your best and don't let it get away [from] you too much.
What is your worst audition horror story?
I auditioned for something on the CW and it was my first-ever callback. It was my first week in L.A. I came dressed in jeans and really old loafers from Target that I think used to be my sister's. They might be in fashion now, but at the time, they weren't. I did what I did in the audition and I think they gave me some notes and I was really flustered and I tried to take them but I didn't take them as fully as a more experienced actor could. They were like, "She's great, but she's really green." And that was the first time I heard the word "green." They were like, "And what was she wearing? I don't understand the outfit. She didn't try to dress herself properly at all." I was fully immersed in the Hollywood experience right away.
What's the wildest thing you ever did to get a role?
I did dye my hair once for an audition. I don't think I would do that now. But it was for this movie I did called "I Saw The Light." I played Hank Williams' wife Billie Jean, and her hair is dark, dark brown. And my hair at the time was very blonde. I got it in my head that they wouldn't be able to see me as anything other than this blonde, blue-eyed, round-faced girl. She'd had a child at that age. Even though she was my same age, she was a mother and very mature and experienced. And I just looked, in my mind, like a baby. So I thought, I'm going to dye my hair. I got a box of brown hair dye and did it—and luckily, it worked out.
How do you prepare for an audition?
It depends on what kind of role it is. If it's for a comedy, I try to talk a lot that morning. I try to speak to a friend or to my husband or my sister on the phone on the way. I try to keep my mind off of it because nothing kills comedy more than nerves and not being loose and not being in the swing of talking. If it's for something more serious, something more emotional, I try to get into a darker place. I don't really talk to people, on the flipside. I keep to myself for the day and do whatever I feel I have to do to get to that place.
What has playing this latest role as Henry on "Impulse" added to your acting skills?
From playing Henry, I've learned you have to have stamina because there's a lot of emotional scenes, and those scenes don't just happen in one take. They happen over and over, from multiple angles for five hours. You have to be able to give a performance you feel proud of every time, hopefully, so they can keep something together that looks good and matches and works and tells the correct story. I have learned you have to come prepared and you have to find a way to go to a certain place over and over and you have to find new things and a certain memory. If one thing stops working midway through a shooting day that you're using to draw a certain feeling from, you can't quit. You have to find another way really quickly.
READ: Every Daniel Day-Lewis performance is a lesson in acting
What's one screen performance every actor should see and why?
I really, really loved "Phantom Thread." Daniel Day-Lewis is incredible. I loved every moment of that performance. It made me feel warm, and it was gorgeous. It was interesting because he wasn't becoming this person we all know that's alive already and we can say, "Oh my god, look how he transformed," which is also very impressive. There weren't crazy sobbing scenes. It wasn't flashy, but it was really understated and quiet and I loved that. I also loved Phoebe Waller-Bridge on "Fleabag." She's just so cool and that performance is incredible.
Want more stories and advice from the best in the biz? Read more from the Backstage 5 here!