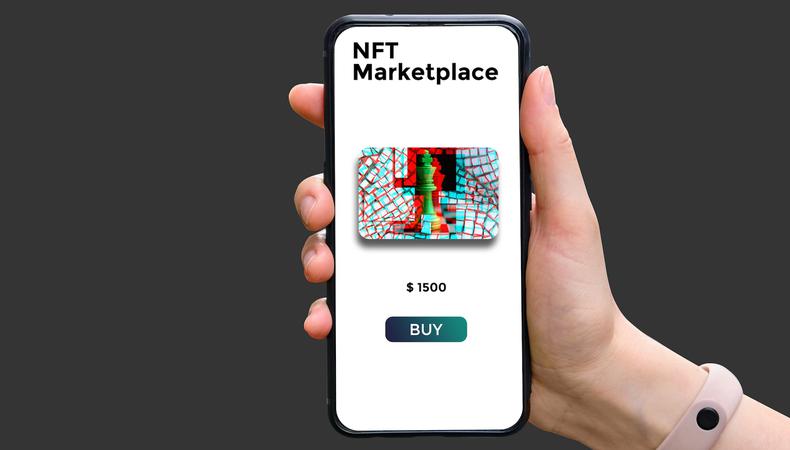 Nonfungible tokens (NFT) have officially moved from an art world oddity into Hollywood: Talent agencies UTA, CAA, and WME are now getting in on the business of NFTs, having signed on as advisors to Notables, a new startup that will create and sell NFTs.
The three agencies will be stakeholders in the company and will facilitate NFT opportunities for their clients and their respective fanbases.
NFTs are one-of-a-kind digital objects that people can create, buy, and sell—think of them as digital collectibles. Just as the first edition of a comic book is one-of-a-kind, an individual NFT is unique. Sure, an NFT can be copied (just as a painting can be copied), but only one person can own the original.
"The NFT space offers creators a new avenue for expression and a whole new way to engage with their fans," said Lesley Silverman, UTA's digital assets agent, in a statement to Backstage. "In addition to its targeted curation of moments and experiences, the Notables platform offers fans an accessible way to get in, particularly because of the ability to transact in both crypto and USD." Silverman is a member of the Notables advisory board.
The other advisory board members are Ashley Graver, Spotify's global head of creative artist partnerships; Golnar Khosrowshahi, founder & CEO of Reservoir Media Management; Fara Leff, chief operating officer at Klutch Sports Group; and Tara Dziedzic, NYSE's head of business development for global listings.
Notables is being spearheaded by ​​investment firm Forest Road Company, which has spent $20 million to launch the platform. A launch date has not yet been announced.
Earlier this year, A3 Artists Agency announced it would be launching an NFT Task Force to help keep their clients competitive in the relatively new technology. "The long-term value of this really cool new way to create collectibles for fans...those folks, those collectors have existed forever, and they will exist in perpetuity," Alec Shankman, co-managing partner at A3, told Backstage in an interview.
NFTs first gained widespread notoriety when a visual artist named Beeple sold one for a record-setting $69 million. But actors and celebrities, including William Shatner and LeBron James, as well as entertainment producers, have also started selling and investing in NFTs.
Anthony Hopkins' newest film, "Zero Contact," will premiere exclusively on Vuele, a new NFT platform that will premiere and distribute film and entertainment content as NFTs. Broadway production company Seaview recently announced the creation of Bway.io, an NFT distributor for theater content, which will launch in the fall.
Looking for remote work? Backstage has got you covered! Click here for auditions you can do from home!