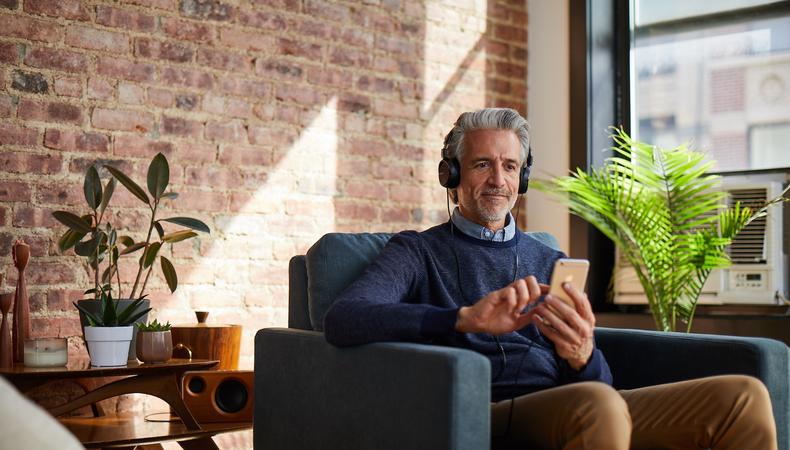 Actor-model Mark Karten recently got to experience his favorite kind of audition—none! That's thanks to Backstage, which he's been using avidly for nearly 30 years. Most recently, he can be seen as the lead model for medical startup Lively. Here, Karten chats about booking this and other unique modeling and acting opportunities for actors in the digital space.
READ: What 1 Founder Wants You to Know About Casting Digital Tech Company Projects
Know when and how to excel.
"As I do acting and modeling, if there's a chance for me to be shown with other models, especially by a brand, that's a golden opportunity. I look for anything that fits within my type and that I feel I can do a great job on."
Stop standing in your own way.
"My best advice is not to limit yourself or box yourself in. I apply for everything and have been cast from audition notices where I didn't fit the original description. Not everyone knows what they're looking for or what your range is, so take a chance and apply if you think you're right for the role."
We've always been here.
"I've been using Backstage for as long as I can remember. I started acting 29 years ago and it was—and still is—my go-to resource for acting advice, great articles, and audition notices. I use Backstage on a daily basis."
Here's how the work can come to you:
"I keep my profile updated at all times. My pictures are current, as is my résumé. I have been cast numerous times just from directors doing a search, finding me, and seeing my work. I have an amazing music video coming out in the next month or so, and I was cast just from the details in my profile."
Auditions, advice, inspiration—it's all here.
"There's such a great variety of auditions available, and Backstage is a trusted resource, so it's part of my daily routine. Read the articles and advice columns every day, even if it's just for 15 or 20 minutes. There's so much to know, and I have found an amazing amount of helpful information I wouldn't have found otherwise."
To see your success story in print, tweet @Backstage using the hashtag #IGotCast.