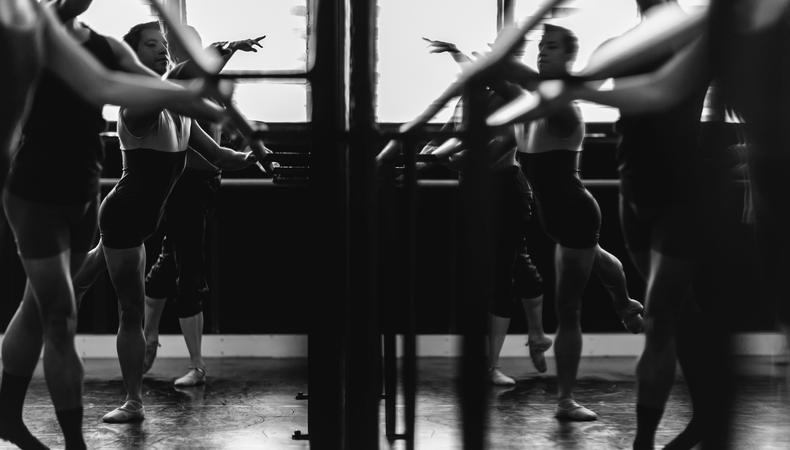 Throughout my life and career in NYC, I've often been asked to teach master classes in musical theater audition technique for dancers. But what does that even mean? Can you ever really master auditioning as a dancer? The answer isn't quite so simple as yes or no.
Yes, you can "master" auditioning by honing your craft. You have a plethora of teachers with different styles and techniques at your fingertips, especially in New York. It is your job to study, learn, and absorb the vast amount of talent out there willing to teach and pass on their knowledge.
Study with a variety of teachers. When auditioning dancers, I see some great talent but oftentimes, they have a hard time adjusting to style or picking up material as they only do one type/style of dance and cannot stray from it. By absorbing lessons from contrasting teachers, your brain will be able to adjust in the learning process and you will be able to apply that to your physical being. In an audition, it's your job is to interpret what the person at the front of the room is teaching and saying, and stay within the style they're asking for. Diversify yourself; expand your talent.
Pay attention to how you walk into the room. How you represent yourself is important. It's hard enough to get ready for an audition, show up, and put yourself out there; don't worry about others in the room. Focus on you and give the best you're capable of.
Change, adjust, listen, and apply. Take the note! An immediate red flag is when I give a dancer a note or adjustment and they don't take it. This often indicates an unwillingness to make changes or an inability to take notes in the rehearsal room.
With all that said, no, you can never fully "master" auditioning. Every person you audition for will be different. What you can do is come into the room well-informed, with a great understanding of exactly what it is you're auditioning for. The type of show, where it lives in terms of era, what that means stylistically, etc.
Remember that you are always growing. But you won't grow as much if you don't do the work. The more you know, the better your chances are to nail the audition. Even if you don't get that particular gig, the powers that be will remember a person who walks into the room prepared in all aspects, who listens, who makes the adjustments, who is a hard worker, and who loves being there.
Auditioning is a talent in itself and it's your job as a professional or pro-to-be to do the work. Is it easy? Hell no. Anything you're willing to fight and work for rarely is.
The views expressed in this article are solely that of the individual(s) providing them,
and do not necessarily reflect the opinions of Backstage or its staff.