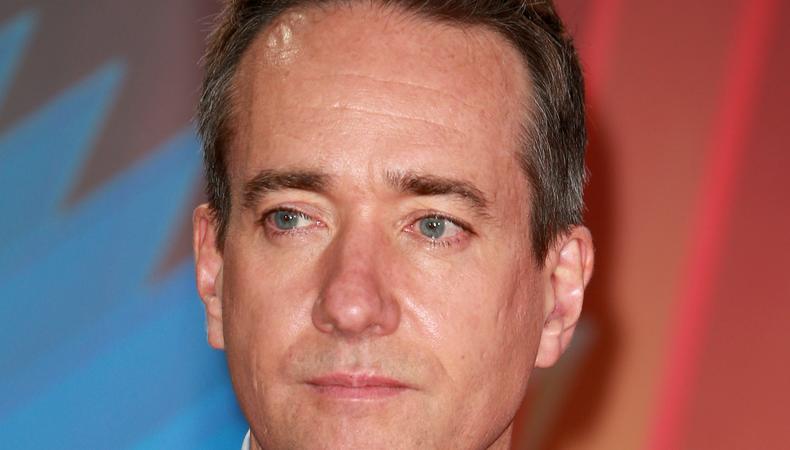 In the Envelope: The Actor's Podcast features in-depth conversations with today's most noteworthy actors and creators. Join host and senior editor Vinnie Mancuso for this guide to living the creative life from those who are doing it every day.
You have to be fearless to thrive in the fiery ensemble of HBO's "Succession," and Matthew Macfadyen recently earned his second Emmy nomination for doing just that. "[Actors] can always find something to blame," he says. "But it's actually just fear of committing and jumping in—of saying the words and looking the other person in the eyes and playing the scene."
On this episode of In the Envelope: The Actor's Podcast, Macfadyen goes deep into the unique approach to character-building and scene study he's developed over the years—from getting his start at the Royal Academy of Dramatic Art at age 17 to his breakout role in Joe Wright's "Pride & Prejudice" to his turn as Tom Wambsgans on "Succession."
He relishes the sheer "American-ness" of his "Succession" role.
"It's a great liberation, playing an American. My voice goes into a different register. It's like putting on a big hat or a very colorful suit. We're suffused with American culture in the U.K. Everybody is, with films and TV. So stuff goes in, and then you get an opportunity to do a role like this, and it just sort of comes out without you knowing it. I'm a great believer in that. It's odd, acting—because you can do research, but so much of the work is done without you really knowing it, as long as you keep your imagination open. When I work on a part, I don't sit down and say, 'Let's do this and this.' I don't try and commit to things or make decisions until the last minute. As an actor, you're constantly observing, watching, like a magpie; you think, Maybe I could use that—that little thing I saw someone do on CNN."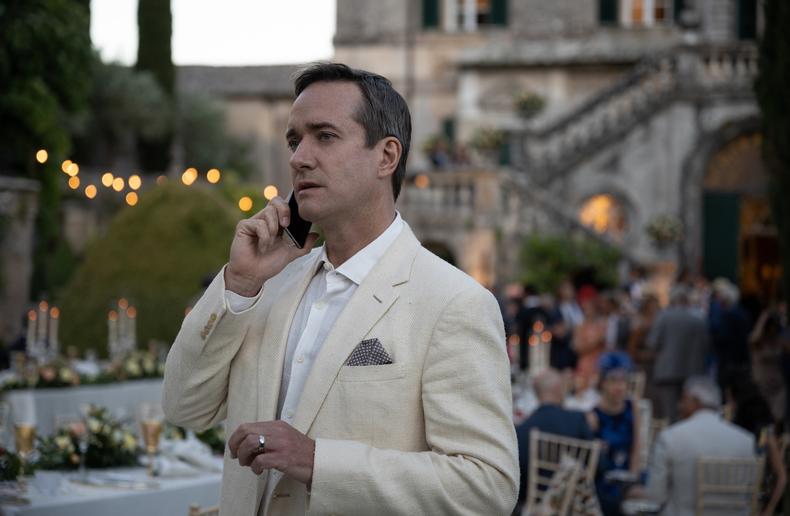 Graeme Hunter/HBO
For Macfadyen, crafting a character is all about trust—in the material, in your scene partner, and in yourself.
"If I'm doing a scene with Jeremy [Strong, who plays Kendall] or Sarah [Snook, who plays Shiv] or Brian [Cox, who plays Logan], I look into their eyes and they will tell me how to be, as Tom. That's my inner life, is looking at Jeremy or Sarah or Brian—because they're giving me everything I need. I'm not summoning up anything from within; it's all coming from external stimulus.
Nick Braun and I will jump into a scene, one of those Tom and Greg scenes, which is just joyful. Inevitably, in rehearsal or as we're talking and waiting for the lighting to happen, things will come out. We'll say, 'Let's try this, and let's do this.' But that comes from not working anything out before. That comes from just being with Nick and paying attention to him in the scene. He'll see something I might want to do and he'll encourage me to do it, and vice versa. But it's scary to do that, because you think, Well, I'm just going to turn up and hope for the best. But something always comes in when you trust in the material and in your fellow actor."
Tom's betrayal of his wife, Shiv, in the final moments of "Succession" Season 3 illustrates Macfadyen's approach to playing a scene.
"My job as Matthew playing Tom was just to walk in and look after Shiv, and trust in the writing and the storytelling and allow the audience to project whatever they want onto me and Sarah. So I was literally just doing what the character does, which is come in and make sure everything's OK—because I don't know that she's seen me with Logan. As far as I'm concerned, everything's OK. So I literally just did what was in the stage directions. Inevitably, things come out, but that's out of my hands. You trust in Jesse [Armstrong, the show's creator,] and Mark Mylod, the director, and you trust the audience will be with you.
Again, sometimes that's scary, because you think, What if they're not understanding? What if I'm not feeling stuff? What if I'm not doing enough? That's all bullshit. You just have to do what the character does. Character is action. That's…Socrates? One of those guys. Character is action. You are as you do. You do as the character does. You're not worried about the feeling; you're not worried about the emotion. That's not interesting. It's the doing."
Listen and subscribe to In the Envelope to hear our full conversation with Macfadyen:
This episode is brought to you by HBO Max.