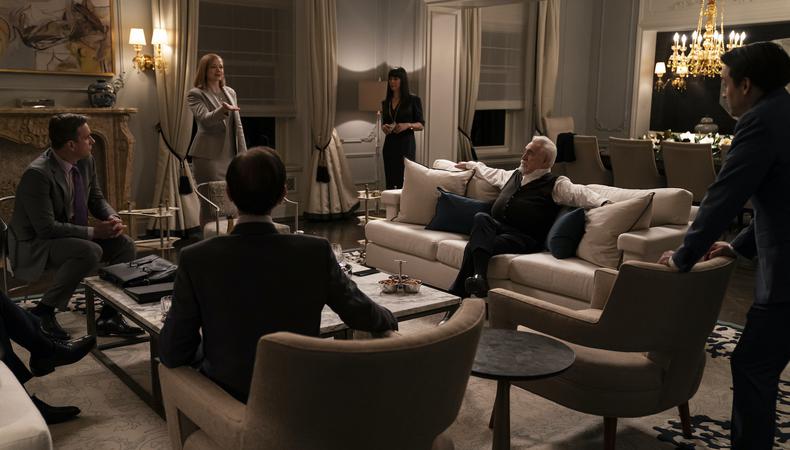 The explosive "Succession" Season 3 finale left viewers with a plethora of emotions and questions. The Emmy-winning series first aired in June 2018 and has captivated audiences and critics alike. In fact, "Succession" Season 3 premiered to 1.4 million viewers across all platforms, making it the best premiere of any original HBO show since HBO Max launched, per Deadline. If you want to be a part of this critically acclaimed family dramedy, you're in luck. "Succession" Season 4 is currently casting with us. Keep reading to find out how you can apply—and also nail your audition!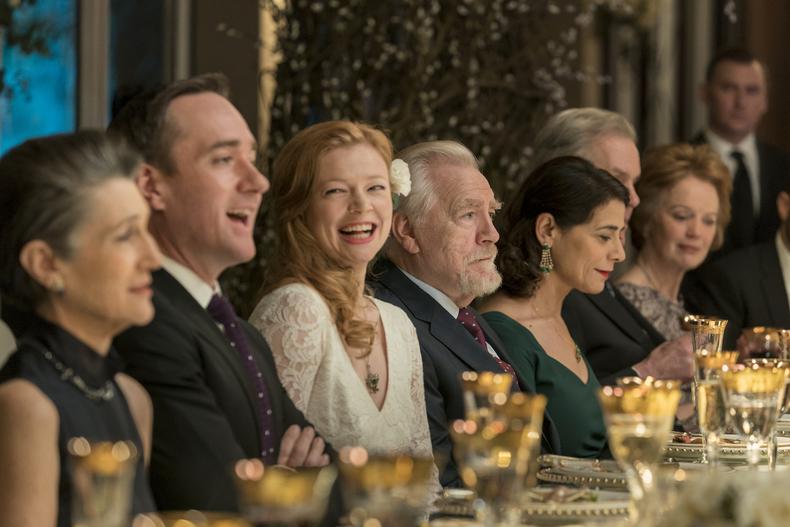 This satirical dramedy revolves around the Roy family, who own the American media conglomerate Waystar RoyCo. The family patriarch, Logan Roy, is in declining health, putting the future of the company's leadership in question. The show follows the Roy children as they fight for ownership of the company. Kendall, Roman, Connor, and Shiv Roy (plus Shiv's husband Tom Wambsgans) will stop at nothing in their attempt to take control of one of the most successful media and entertainment conglomerates in the world. From blackmail and backstabbing to destroying family relationships, nothing is out of the question when it comes to obtaining power. "Succession" Season 3 just aired its finale on HBO and fans are already dying to know when Season 4 is expected to drop. Decider predicts it will air in late 2022, pending no filming delays.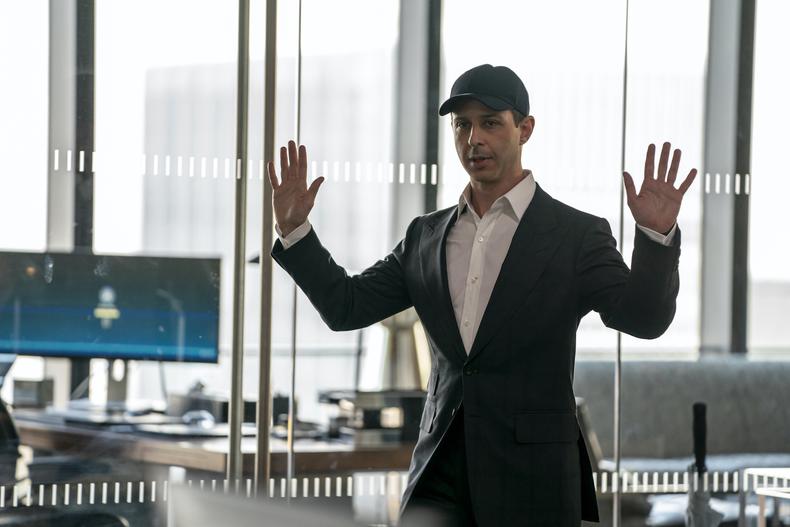 The Season 3 cast includes:
Brian Cox as Logan Roy

Jeremy Strong as Kendall Roy

Sarah Snook as Shiv Roy

Kieran Culkin as Roman Roy

Nicholas Braun as Greg Hirsch

Matthew Macfadyen as Tom Wambsgans

Alan Ruck as Connor Roy

Justine Lupe as Willa Ferreyra

J. Smith-Cameron as Gerri Kellman

Peter Friedman as Frank Vernon

Hiam Abbass as Marcia Roy

David Rasche as Karl Muller

Dagmara Domi

ń

czyk as Karolina Novotney

Fisher Stevens as Hugo Baker

Alexander Skarsg

å

rd as Lukas Matsson

Adrien Brody as Josh Aaronson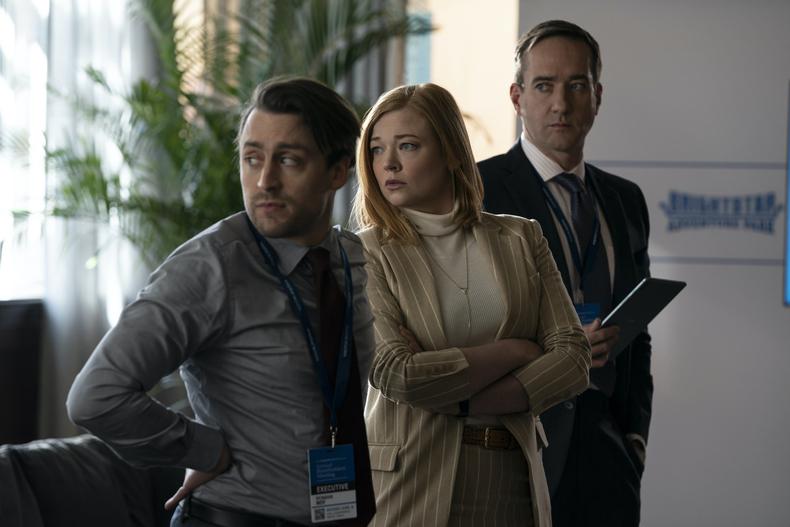 Just one week after "Succession" Season 3 premiered, HBO's executive vice president of programming, Francesca Orsi, renewed it for a fourth season. "With each season of 'Succession,' [creator] Jesse Armstrong has continued to surpass our wildest expectations, pulling us deeper into the Roy family's inner sanctum with indelible wit, humanity, and precision. This season is undoubtedly no exception, and we couldn't be more excited for all that's in store in this next season ahead," Orsi said in a statement via Entertainment Weekly. In an interview with GQ UK, Brian Cox confirmed that filming for Season 4 would likely begin in June 2022. "I think the writers are getting back in January. I was surprised because I thought they'd be getting back in November. But I do think they need a break. I mean, I think that they do need space, because they've been working really hard on this [series]," Cox remarked. How long will the series run for? Writer and executive producer Georgia Pritchett told U.K.'s "The Times" that "the maximum would be five seasons, but possibly more like four." So, unfortunately for fans, there is potential that this next season of "Succession" could be its last.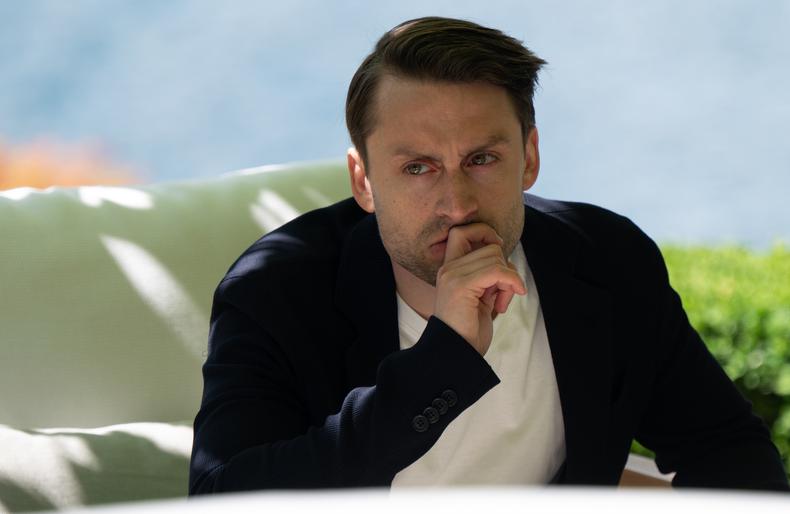 "Succession" Season 4 is looking for talent now. Production needs talent, aged 35–65, to play TV station staff. Filming is on Dec. 10–11 in New York City. The pay is $165 plus $60 for COVID-19 testing.
Many HBO shows find actors with the help of Backstage and other casting sites. From the "Sex and the City" revival "And Just Like That" to "Succession," actors can find a variety of work through online platforms and casting calls. So, be sure to keep an eye on our casting call section for future opportunities. You can also always bookmark this roundup of HBO casting calls to easily stay in the loop.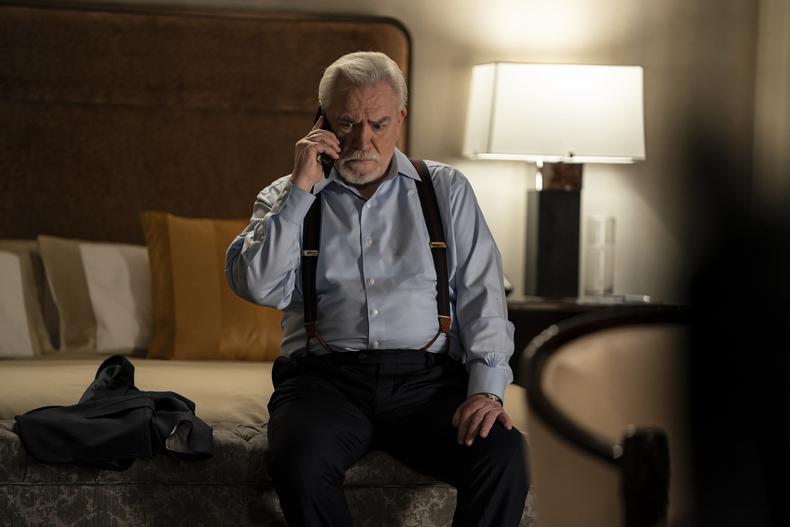 The casting director for "Succession" is Francine Maisler of Francine Maisler Casting. Maisler started her career casting TV movies and miniseries in the early '90s. Maisler began casting more well-known movies in the late '90s like "You've Got Mail" and "How Stella Got Her Groove Back." Then came projects like "Meet the Fockers," "Memoirs of a Geisha," and "Miami Vice" in the early 2000s. She was brought on by Aaron Sorkin to cast his first post- "West Wing" project "Studio 60 on the Sunset Strip," in 2006 for which Maisler was nominated for her first Emmy. The pair continued working together, casting major movies together such as "Moneyball," "Steve Jobs," "Molly's Game," and most recently, "Trial of the Chicago 7." Maisler and Sorkin have a lively working relationship. "Aaron and I, we always argue," she told Vanity Fair. "I don't let him get away with things. Aaron and I like to go at it," she laughed.
Maisler casted the Roy family for "Succession" which earned her an Emmy nomination in 2019. Maisler has also recently worked on casting "Dune," "Being the Ricardos," and "Don't Look Up," all of which nabbed 2022 Golden Globe Nominations. Despite her nominations and all her years in the business, Maisler says casting is a process "that I torture myself [over]," she told The Hollywood Reporter after winning their inaugural Casting Director of the Year award. "Every time I start a movie, I feel like I've never done it before."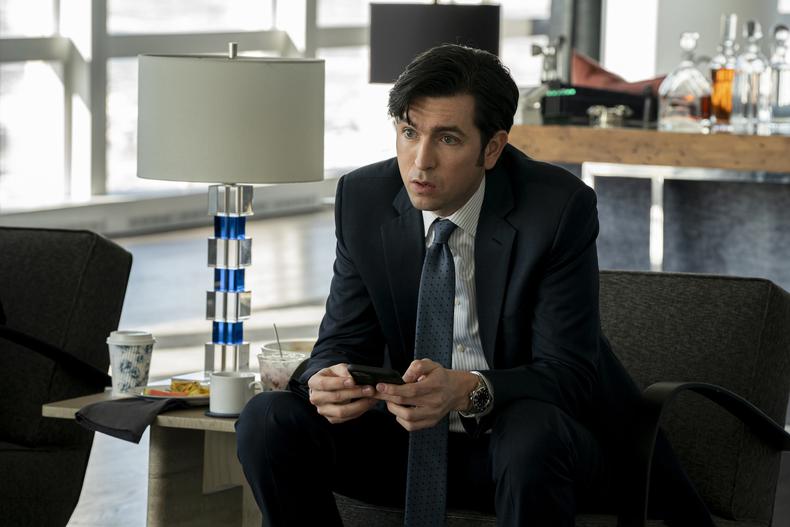 Francine Maisler offered some general tips for actors wondering how to get cast on "Succession." She told Vanity Fair that she had seen Jeremy Strong, who plays Kendall Roy, in a previous audition for "The Corrections" pilot at HBO and remembered who he was, despite not casting him. "I never forgot that reading. Never," Maisler told Vanity Fair. "That's what actors need to know: Whenever they come in, there's always a mental note that [continues]."
Actors should also trust their instincts. Kieran Culkin, who plays Roman Roy, was originally brought in to read for Cousin Greg on "Succession" but "decided he liked the other part, and he was right. There was no competition," Maisler recalled. As for the actors on the show, Jeremy Strong recommends that actors always keep a certain mindset. "I have a ton of joy in the creative process. But the idea, to me, is like you get to be a beginner forever. You have to have a beginner's mind," Strong told Backstage. He also adds that having a deep connection to your character is extremely important. "Acting is not a theorem that you're trying to solve. You don't have to know those answers in an intellectual way," he says. "You try and connect with the emotional physics of the character: What do they need? How are they in trouble?"
Sarah Snook, who plays Shiv Roy in "Succession" had a few tips for actors as well. "If you're a person who's never traveled outside of your hometown and are expected to play a character who grew up in Alaska in some oil field, your imagination can only take you so far.... Have experiences, go traveling, meet people. Fail in other areas so that you can bring it back to your work," Snook told Backstage. She also emphasizes the importance of self-taping: "I remember doing my first self-taping the year after graduating [and thinking], 'This sucks. This absolutely blows. Now I have to be conscious of myself? Now I [have to] look at myself on tape and see all my flaws and mistakes? Oh, you're the worst actor ever, Sarah.'" She continued, "But I think that's a good thing in the end. It's not as if no one else can see that when you're performing. That's kind of the point. You're afraid of revealing yourself? You're meant to as an actor."
Looking for remote work? Backstage has got you covered! Click here for auditions you can do from home!