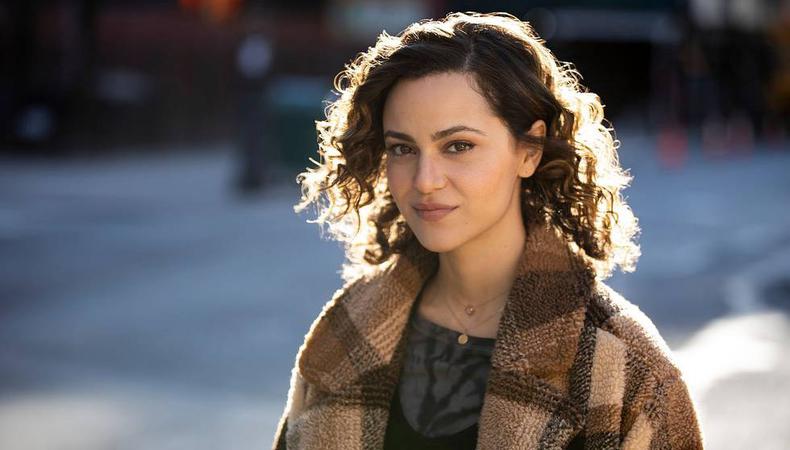 The Following Career Dispatches essay was written by May Calamawy, who stars in Hulu's "Ramy," the second season of which premieres May 29.
We really have no idea what's going to happen. This realization has become louder and clearer in the last few months. Dealing with this ever-looming fear of the unknown initially became a daily repetition that led nowhere. Something had to change, so I made the decision that my main job during this time would be figuring out how I could surrender to our new reality while simultaneously searching for that ever-elusive peace of mind.
As actors we get so accustomed to waiting, whether it be to hear back from a casting director, for our next audition, or for endless hours on set, but in between, we get to do this thing we love. Enter COVID-19 and all of a sudden the waiting was still happening without any clear indication of what I was waiting for anymore. It became obvious that it was up to me to create it. I wanted to exert some control. With all this new spare time, I decided (as many of us did) that reading would be a good way to spend lockdown, and I was recommended the book "The Miracle Morning" by Hal Elrod. Now, having finished it, I can truly say this book changed my life. The author's shared philosophy was a simple one: that waking up a little earlier every morning and spending a small amount of time in silence (meditation or prayer), intentional reading, exercising, journaling, affirmations, and visualizations would improve all the other hours in the day.
Waking up at 6 a.m. to spend as much time as I wanted on each exercise slowly became a habit and the effects were also slowly showing in my mood and throughout my day. Coincidentally, Ramadan started at the end of April, a time for my community to intentionally reflect, remember what is important, and make small personal sacrifices.
The irony of all this is that I have become more "productive" than I've ever been without narrowly focusing on the end result. Recently I've found myself in the very fortunate position of waiting for the second season of "Ramy" to be released. I'm so excited for the world to see what we've been working on!
All of the daily practices have helped me to experience each day, moment to moment, in a way I was only really doing while acting. The anxieties and worries that held me up pre-COVID are less powerful, and I'm working on several very different projects. The process is where the growth happens, so I've chosen to surrender to the unknown in my work, just like we've all recently had to do in life. And, most importantly, I don't feel like I'm waiting for anyone.
Looking for remote work? Backstage has got you covered! Click here for auditions you can do from home!