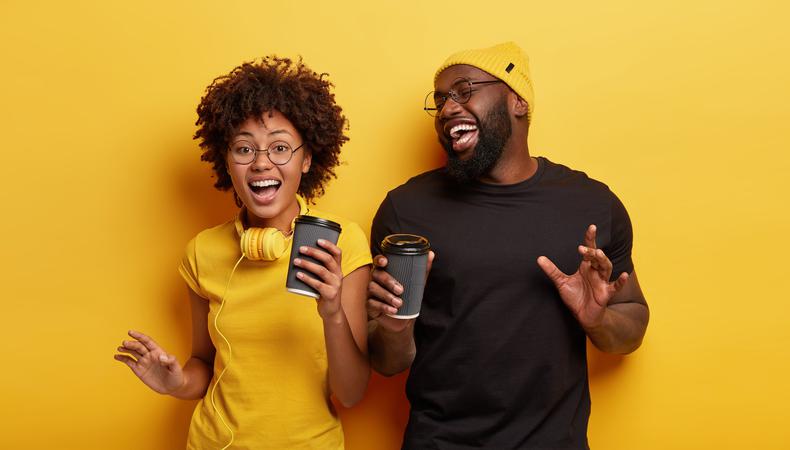 Due to the ongoing global pandemic, self-tape auditions have been even more on the rise than they already were. Even though much of world continues to practice social distancing, casting directors are still looking over hundreds of self-tape auditions. But according to acting coach and casting director Mel Mack, actors are still making fundamental mistakes, which costs them the role.
"The biggest self-tape mistake that I see is that actors—their acting falls flat," Mack states. "I think it's different when you're doing self-tapes because you have to bring in the energy to self-tapes. When you're in the room, you can feed off the energy from casting, there's just people in the room that you can feed off. So in your self-tapes, I think it's really important to heighten the energy, but still keeping it real for yourself."
During a YouTube live video as part of Backstage's ongoing digital and on-camera programming, The Slate, Mack stressed the importance of maintaining your energy and being fully prepared for a self-tape audition, on all fronts. "Self-taping is really important and it can feel very overwhelming if you don't have the right equipment and you can get really frustrated because of the technical aspect and you give up before you even get to the audition," Mack says. "It's really important that you practice with your equipment because what I don't want to happen for actors [is] that you're spending so much time on the technical part of it that again, your auditions are falling flat."
During the video, Mack also stresses the importance of practicing and having the best equipment to create a killer self-tape audition. In the first 15 seconds, "I get to see the energy. I get to see your personality. I get to see if you're living truthfully in the imaginary circumstances," she explains. "A lot of people just read right to camera. They forget about the environment and [the] things that make an audition really pop. But as a casting director, we need to see you so you need to have good lighting and you need to have good sound. And listen, you could do all of this for under $100. You can get a decent light ring, you can get a little lavalier ear mic if you just want to keep it basic, and then you can get a sheet."
But above all else, practicing your audition with your equipment is just as or even more important than memorizing your sides alone. "I practice a lot," Mack says. "So you guys really need to practice with your equipment so that you don't have to think about it [during the audition]."
Through the video, Mack explains the perfect self-tape environment, equipment, and answers all the self-tape related questions along the way. For more from Mack, watch his full YouTube Live session below, and keep tabs on who's coming up on The Slate with our list of full programming here.
Looking for remote work? Backstage has got you covered! Click here for auditions you can do from home!