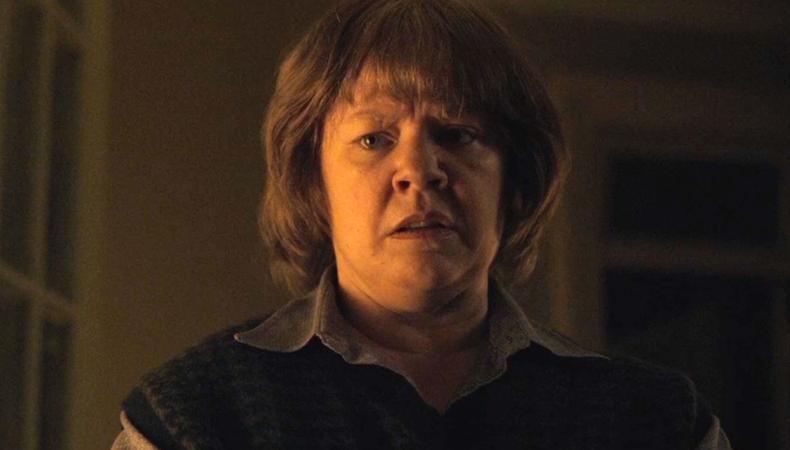 Straight out the gate, Melissa McCarthy seemed the fearless performer. While she built her résumé on more refined (but still funny) characters on the small screen with "Gilmore Girls" and "Mike & Molly," it was her painfully hilarious, eventual Oscar-nominated, and now-iconic performance in "Bridesmaids" that first brought the multi-hyphenate entertainer into the mainstream.
While the hit R-rated comedy trumpeted the arrival of a major new talent upon its 2011 release, to hear McCarthy recall her audition for that Paul Feig–directed feature, she was—like many of the best entertainers—wallowing in self-doubt, second-guessing, and nerves.
Having cut her teeth on the New York standup circuit, then on Off-Off-Broadway, and eventually in Los Angeles as a member of the Groundlings, she brought her no-holds-barred comedic energy to the audition, wearing Dockers, no make-up, and leading personality-first. She says the facade cracked, however, on her drive home. "The whole ride home, I was like, 'God, you get one shot, and you go in and you act weird,' " she says. "I was like, 'You idiot, you idiot.' " She feared she had done too much or gone too far.
READ: How the 'Can You Ever Forgive Me?' Producers Got Their Story to the Screen
But it was that exact energy that eventually booked her the role of Megan. To hear Feig tell it, his "jaw hit the ground" while McCarthy put her spin on the scene-stealer.
"I remember watching the first time," he recalls, "and we almost couldn't laugh because we were like: 'Oh my God. What is she doing? This is amazing.' "
Of course, the rest is history, and McCarthy has been one of the most in-demand performers and producers in the eight years since. She continues being fearless in her approach to acting, even when taking on the unknown. It paid off twofold with "Can You Ever Forgive Me?", in which she boasts a more dramatic turn, playing a struggling writer with a chip on her shoulder. She's nominated for Oscar No. 2 for her take on Lee Israel, this time for actress in a leading role.
McCarthy's long-brewing success from stage to screen—and success in the audition room—is testament to the fact that a brave performance does not come from the lack of fear, nerves, or anxiety. A brave performance comes from an actor's choices while facing down what scares them.