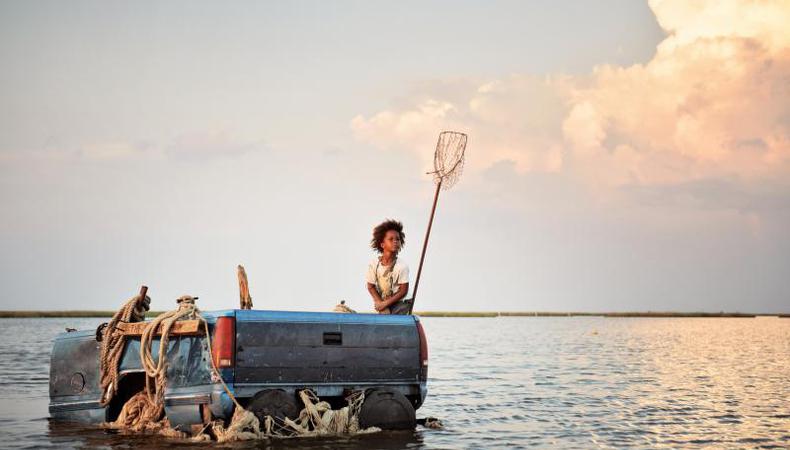 Some film performances are so great, they make you jealous. This may be particularly true when the performance in question comes from an actor who hasn't even hit puberty yet. You can't help but think, How did that youngster get such an amazing head start on their career? Below are 12 astonishing film performances from child actors—small stars on the big screen. Sure, you could just call some of them "adorable," but we adore them for more than just their little dimpled cheeks. These are full-fledged actors with chops to spare.
Mara Wilson, "Matilda"
It's hard to tell whether Mara Wilson knows just how cute she is. At age 7, she took on the title role in "Matilda," the super-powered whiz kid of Roald Dahl's beloved novel. Although her earlier work in "Mrs. Doubtfire" and "Miracle on 34th Street" established her as a legitimate actor, "Matilda" is her crowning achievement: whimsical, precocious, and charming as, er, heck.
Haley Joel Osment, "The Sixth Sense"
Despite a résumé of solid film and stage work, it's unlikely Haley Joel Osment will ever step out from the shadow of his younger self after his work in M. Night Shyamalan's "The Sixth Sense." The haunting look in his innocent eyes earned him an Academy Award nomination for best supporting actor. He also bears the distinction of delivering one of the most popular catchphrases in Hollywood history, a line that's unimpressive on the page but, in Osment's hands, downright chilling.
Elijah Wood, "The Adventures of Huck Finn"
Long before Frodo carried the ring across Middle-earth, Elijah Wood had charmed the pants off audiences and critics alike. With his wide eyes and floppy hair, the kid was a perfect addition to films such as "Radio Flyer" and "The War." Our favorite, though, is his portrayal of Huckleberry Finn, a role he fits so perfectly it's as if Mark Twain wrote with the young star in mind. Wood's film work led renowned critic Roger Ebert to rave, "Elijah Wood has emerged, I believe, as the most talented actor, in his age group, in Hollywood history."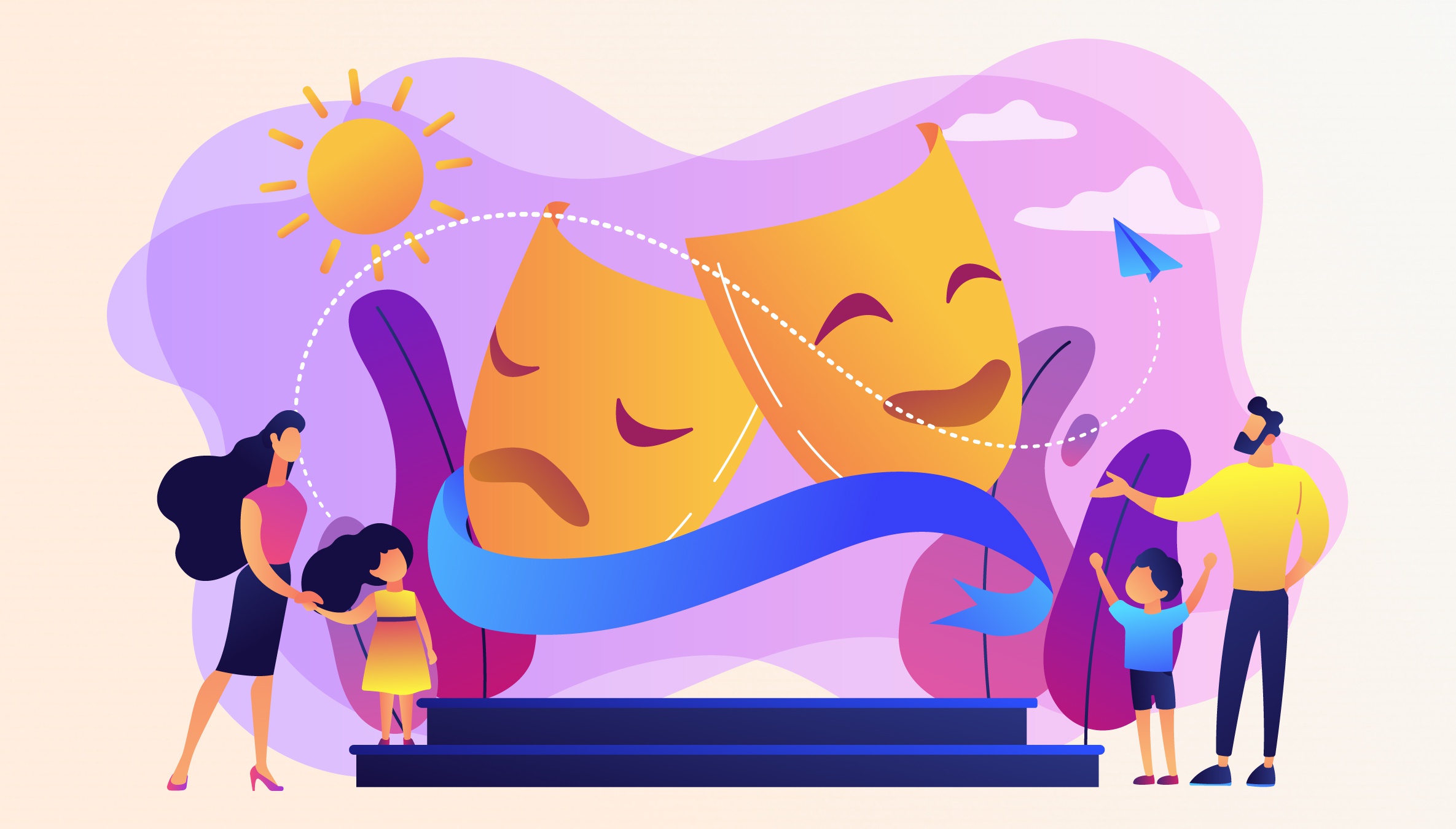 How to Become a Child Actor
Quvenzhané Wallis, "Beasts of the Southern Wild"
Hollywood is not ready for the sheer power of Quvenzhané Wallis. The youngest-ever nominee for the Academy Award for lead female actor, Wallis' film debut "Beasts of the Southern Wild" is a tour de force. As Hushpuppy, a brilliant survivalist living in the backwoods bayou of Louisiana, she commands the camera with a ferociousness that older actors strive for years to master. She was only 6 years old during filming. Her performance in the upcoming film "Annie" has already earned her a Golden Globe nod.)
Freddie Highmore, "Finding Neverland"
If you've seen "Finding Neverland," you probably remember blinking through tears—if not balling uncontrollably—at the film's ending. That is due largely to the stirring, delicate performance from Freddie Highmore, whose eyes can sparkle with joy, grief, or wonder, depending on what the story requires. Sure, Johnny Depp as J.M. Barrie got the Academy Award nomination, but only because he was acting across someone who could pluck at all our heartstrings effortlessly.
Lindsay Lohan, "The Parent Trap"
Rebooting the iconic movie "The Parent Trap" was no easy task, but Lindsay Lohan's dual performances as twins Hallie and Annie garnered both critical and commercial acclaim. Many believe Lohan, who was 11 while filming, surpassed Hayley Mills in the original film. Her work is cheeky and sincere, distinguishing the uptight Annie from the blasé Hallie with astonishing ease.
Tatum O'Neal, "Paper Moon"
Have you seen "Paper Moon"? If you haven't seen "Paper Moon," drop whatever you're doing and go watch "Paper Moon." Tatum O'Neal, the youngest person to ever win a competitive Academy Award at age 10, turns in the kind of performance that dwarfs everything and everyone else onscreen. Her fierce petulance as Addie Loggins is undermined by a subtle vulnerability, a primal desire for a father figure. It's the be-all and end-all of child acting.
Jonathan Ke Quan, "Indiana Jones and the Temple of Doom"
Remember Indiana Jones? Well, there wouldn't be any Indiana Jones movies after "Temple of Doom" were it not for Short Round, the 11-year-old sidekick and unlikely hero of the franchise's second installment, brought to life with cunning and charm by Jonathan Ke Quan. Yes, Harrison Ford is noble and dashing as the titular archeologist, but without his pint-sized best friend, he would've barely survived the chilled monkey brains.
Abigail Breslin, "Little Miss Sunshine"
It's hard to think of an actor who could better play a fervent beauty pageant contestant than young Abigail Breslin. Her portrayal of the spirited Olive Hoover in "Little Miss Sunshine" had critics frothing at the mouth, and earned her an Academy Award nomination. The film is a bittersweet homage to the dysfunctional American family, and Breslin—with her sunny smile, ecstatic screams, and racy dance moves—is its heart.
Dakota Fanning, "I Am Sam"
Older and wiser actors have expressed awe at the abilities of Dakota Fanning, whose résumé doubles as a record of some of the most beautiful and searing films of this millennium. The term "breakthrough" doesn't even begin to describe her turn opposite Sean Penn in "I Am Sam," shot when Fanning was only 7 years old. She picked up a slew of awards for that deliberate, staggering performance, and has been wowing audiences ever since.
Macaulay Culkin, "Home Alone"
Like many child stars, Macaulay Culkin had a signature look: eyes wide, mouth open in a scream, hands framing cheeks. It's a universally recognizable gesture attributable only to him, and when you see the scene in "Home Alone" in which 8-year-old Kevin discovers aftershave for the first time, you understand why. It's utterly hilarious, an instant-classic moment in a movie—carried by Culkin—full of instant-classic moments.
Shirley Temple, pretty much any film
No list of child actors is complete without the reigning champ, Shirley Temple. Hollywood's top box-office draw from 1935 to 1938, Temple's irresistible early performances coincided with the worst depression in U.S. history, making her the face of optimism and joy in popular culture; even President Roosevelt weighed in on the actor's welcome charm. The youngest-ever honoree of an Academy Award, Temple served as a U.N. ambassador after retiring from her prolific film career. She died earlier this year in February.