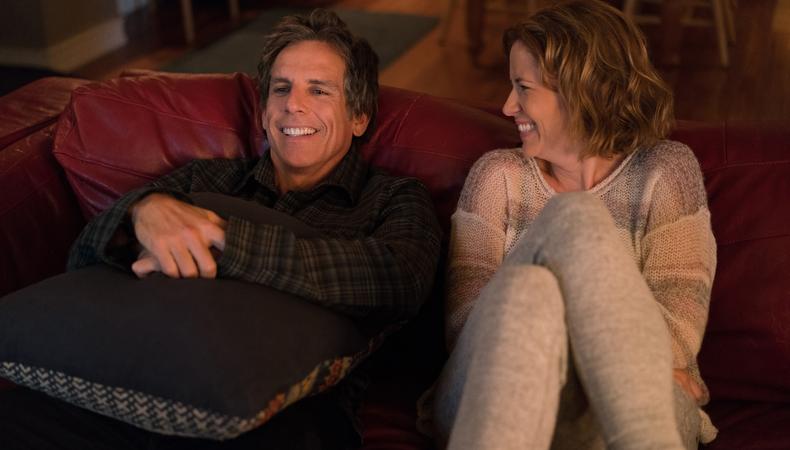 Mike White loves auditioning actors, if only because he believes "having the right person who just is the character is so key to a movie's success." He is quick to note the natural "awkwardness" of auditioning, however; he admits, "I feel like I overrelate to the actor" in those situations.
In addition to being known as the co-creator of HBO's beloved "Enlightened," the writer of Richard Linklater's cult classic "School of Rock," and now the director, writer, and producer of "Brad's Status," White has himself acted in a number of films and series, including his own. His acting career really began with what Jeff Bridges called one of the "best performances of the decade," per the New York Times Magazine, in "Chuck & Buck," a film White also wrote. Looking back to his time as an English student at Wesleyan University, White says that watching the plays he'd written and produced alongside the audience left him "white-knuckling" and feeling "passive;" that's why he began casting himself. One of his first jobs in the entertainment industry was writing and producing for "Dawson's Creek," and he admits that early in his career, when "some of the actors would be like, 'I don't want to say this line,' " he'd think, Shut up. What's the big deal? But once he began penning screenplays and found himself in a "stressful" situation similar to his college days—"sitting in the theater watching the thing you wrote, and then you're in it"—he grew more sympathetic.
That compassion extends to the audition room. "Sometimes someone coming in is completely blowing it, but you just see something in them. You realize that there's some quality that's right," says White, who had Sam Shepard's mother as his second-grade teacher. When actors seem to "choke," White starts considering how to "create a more relaxed environment" so they can "come back in again." Through the process, he relishes the "super exciting" possibility of "finding a new talent," as happened on "Brad's Status" with Shazi Raja, who makes her film debut as Ananya, a college student who upbraids the titular protagonist (Ben Stiller), a self-pitying 47-year-old who's jealous of his richer, more influential ex-friends.
"We wanted to get an Indian-American actress who could play the flute and was cute and a great actress," White says. "These are a lot of boxes to check, and I was like, 'Are we even gonna be able to find this?' " Raja rounded out a cast that also includes Jenna Fischer, Michael Sheen, Jemaine Clement, and Luke Wilson. (Brad Pitt came on as a producer.)
Professionally, 2017 has been one of White's busiest years. He also wrote "Beatriz at Dinner," which stars Salma Hayek and premiered to positive reviews at the Sundance Film Festival, and a few episodes of "School of Rock," the Nickelodeon series inspired by his 2003 Jack Black–fronted feature; Andrew Lloyd Webber and "Downton Abbey" creator Julian Fellowes wrote the respective music and book of the ongoing Broadway adaptation. Plus, he co-wrote "The Emoji Movie."
In some ways, White is still partial to television, calling "the whole situation of just offering movies to stars" who don't audition "frustrating" and "very anathema to how I like to work" because, he laughs, "you end up getting on set and kind of realizing what you have." Instead, he would rather arrive to a shoot prepared, with all creative parties on the same page.
"I like to make sure that if there's any kind of disagreement over character or a different perspective on the script or whatever, that those things are addressed and discussed prior," he says, as there's already enough pressure to "make your days and make the studios happy." Ideally, every set is "playful," "light," and a "safe place to explore… I would much prefer to not go into some dark hole if I can help it."
Ready for the movies? Check out Backstage's film audition listings!