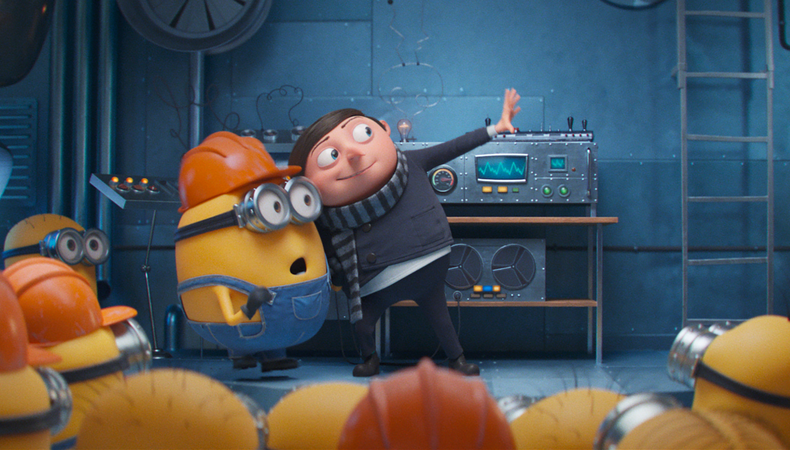 "Minions: The Rise of Gru," a prequel to "Despicable Me," chronicles 11-year-old Gru's first foray into supervillainy as he interviews to be the newest member of the Vicious 6, a legendary team of baddies. When things go terribly awry, the Minions work together to bring their leader to safety.
"Like any good story, things don't happen in a direct A-to-Z path," says director Kyle Balda. "There are zigzags, conflicts, falling-outs, making up, and all these kinds of dynamics." The 1970s-set movie features martial arts, mayhem, and Minions clad in bell-bottoms.
"The main challenge with the 'Despicable Me' universe is taking the characters—the Minions, specifically—in new directions," says Balda. "On one hand, you have to stay true to who the Minions are—their characteristics, their wants, and their values—but then create situations where deeper aspects of their character come forward."
RELATED: How to Become a Film Director
In this film, the beloved Minion trio of Kevin, Stuart, and Bob expands to include the chatty, eager-to-please Otto. Voice actor Pierre Coffin brings a distinct flavor to these yellow underlings with his take on Minionese (also known as Banana Language). The star-studded cast also includes Steve Carell as Gru, as well as Julie Andrews, Russell Brand, and Dolph Lundgren.
"I like to think that the voice actor is the custodian for that character," says Balda. "We welcome lots of ad-libbing and improvisation, because you never know what kind of gold you're going to find with spontaneity in the moment…. Steve Carell is going to give you something so much stronger than you could ever imagine for the character."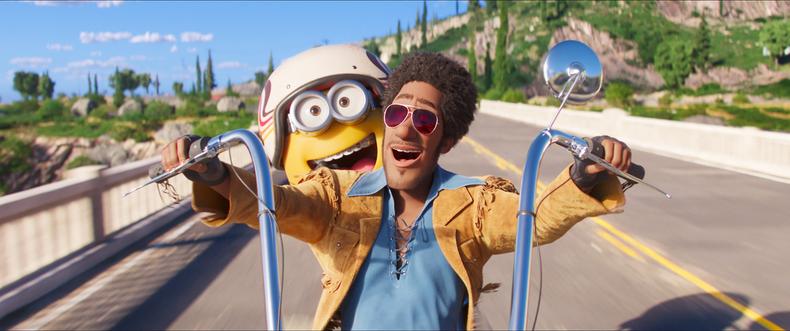 Vocal performance also requires technical skill. "We might ask for something specific, like a little stutter on a word if the character is nervous, so we can hang the performance on that vocalization," the director says.
To divide and conquer the many tasks required for an animated project, Balda leaned on his co-directors, Brad Ableson and Jonathan del Val. "It's a lot to juggle at once," he explains. Balda himself focused on reels, cinematography, staging, and layouts. "Trying to intersect the 'Despicable Me' Gru with the Minions was the big challenge here," he says.
"The Rise of Gru" marks Balda's last hurrah with the franchise. "A lot of my experience working on these films—specifically working with [producer] Chris Meledandri—has been learning how to develop a rooting interest in the audience for the characters and developing stakes," he explains.
Balda joined the "Despicable Me" universe as the layout supervisor on the first film. Before that, he worked as an animator and animation supervisor for movies including "Toy Story 2" and "Monsters, Inc." He made his feature co-directorial debut with "The Lorax," going on to co-direct "Minions" and "Despicable Me 3." "It was the curiosity [about] working in the different aspects of filmmaking that created a path for directing," he says.
His advice for aspiring directors: "It's about having a really strong perspective on your way into a story." He adds that they must also be open to "letting everybody, from the voice actors to the storyboard artists to the animator, do their part to lift things up even further."
"The dream these days, with that thread of curiosity, is to move into areas that I haven't had a chance to explore so much," he says, noting that he'd like to work on sci-fi and fantasy projects someday. And if the "Despicable Me" universe continues to expand, he'll happily sit in the audience.
This story originally appeared in the July 14 issue of Backstage Magazine.