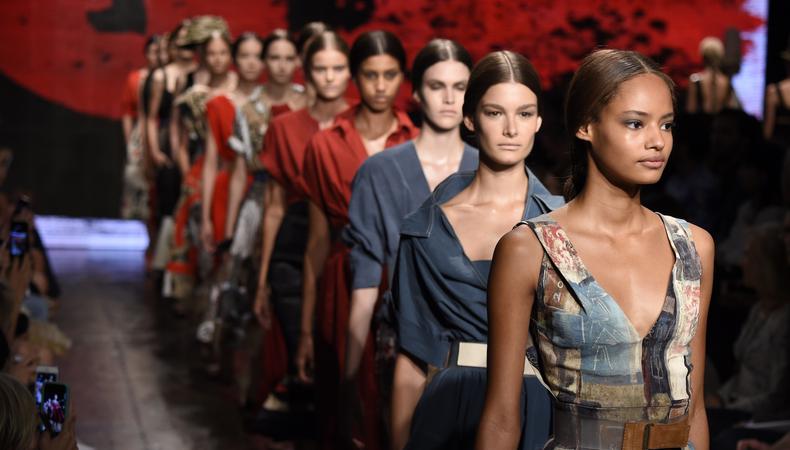 You may not know Kamla-Kay McKenzie's name, but there's a good chance you know her face. As a working agency model in both the U.S. and South Africa, she's represented emblematic brands from the Ritz-Carlton to Stella McCartney. She puts her expertise to use as a coach, as well, teaching private classes and seminars on matters of branding, posing, and everything else up-and-comers need to know to actually book modeling work. Here, McKenzie shares the materials you need to get started, and how to market yourself once you've got 'em.
What materials should every aspiring model have before getting started?
When starting out your career as a model, it is important that models capture what the industry refers to as "digitals" or Polaroids. Just about every agency will ask a model—or aspiring model—to submit digitals/Polaroids before an agency will agree to offer them a contract. These basic shots essentially allow an agency to see what the model looks like void of makeup, professional hair, filters, and Photoshop. This would be the time to work on self-care relative to whiter teeth, acne, and dark spots, since you will have to show your bare face.
Digitals are easy to get; all you need is your cell phone, some natural light, a solid white or light-colored wall, and a solid black outfit. Some agencies will ask for a combo of digitals and professional shots, so it behooves the model to start developing a simple starter portfolio with professionally captured images. While it is common for a model to get signed after submitting digitals, many agencies will then ask the model if they have any professional shots already in their portfolio. Professional shots are not required by all agencies to get started, but it's a bonus if the agency can start marketing the new model right away to their clients.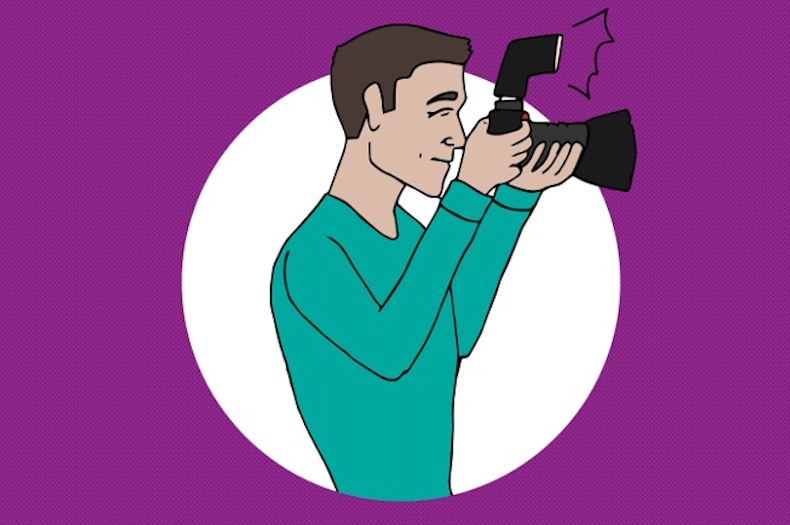 How to Become a Model
What are the best ways for models to figure out how to pose in front of a camera?
A floor-length mirror should be a staple in your home when learning how to pose. My advice for new models, or even established models looking to practice their craft, is to set up a
tripod they can attach their cell phone or professional camera to. Then, using a Bluetooth clicker (which you can find for under $10 online), stand in front of the mirror and practice your posing. Each time that you give a new pose, click your Bluetooth clicker or use the timer feature on the camera. After you have collected about 30 photos, take a look at the images and evaluate what angles worked for your body and which didn't. Repeat based on what you learned so that you get more comfortable posing effortlessly. Often, what we're doing may feel right but may not translate as well to the camera as we had thought.
You can also take snapshots of poses that you see established models doing on Instagram, in magazines, or on agency websites. Practice those poses to see which work best for your body type. Work on angles where you're seated, standing, bent down; shots facing forward, to the side, and even looking backward. Don't be afraid to do a walking or jumping pose for greater variation in your angles. When posing, be sure to also be mindful of your face; it's imperative that you are focused on giving varied expressions and not the same exact look in every shot.
When they've got their materials and poses down, what is the best way for models to market themselves?
In the current age of social media marketing and branding—outside of working directly with an agency—Instagram has arguably become the most current way to market yourself as an aspiring model. When brands are selecting models to work with, once they've found a model through an agency, one of their next questions will be, "What is their Instagram?" Even outside of an agency, brands are now scouting directly on Instagram, so having an online presence, especially one with a decent following, has become vital to branding yourself for paid work.
Many brands are choosing models—or passing them over—as a direct result of the content that they see, or don't see, on that person's page. If you have a set vision of the type of model bookings that you would like to secure, brand your Instagram based on those types of clients. For example, if your goal is to do a commercial print shoot for Colgate and all your photos are of you looking serious and overly sexy in lingerie, that clearly does not fit the brand identity of a company like Colgate. Think like a brand as far as what you would want to see if you were about to pay a model to represent your company.
What if you're new to the game; how do you create a portfolio?
First, create an Instagram account if you do not already have one. (But, really, who doesn't already have one?) Get yourself a tripod and Bluetooth clicker as I previously mentioned and begin capturing images of yourself. Style yourself as best you can and find backgrounds in your home or on location that help you begin branding your page with images outside of just a selfie.
Most of the talent that you see on Instagram shoot and edit their own content in order to start creating an online brand. While that is a great place to start, the eventual goal when trying to work with an agency is to shoot with a professional team. Research photographers who work with agency-signed models by browsing on Instagram based on your location and contact them to find out their test shoot rates. Successful models always invest in a high-quality portfolio, which includes hiring a professional photographer, makeup artist, and stylist.
Be sure that the teams you hire are of a caliber that agencies work with and not necessarily just a friend who owns a camera. Learn to capture and edit some of your own online branding images to get you started and help you become more comfortable with posing, but once your budget allows, invest in an industry-standard team.
What are the best ways models can book work without being signed to an agency?
Now more than ever, it's possible for models to book jobs directly without an agency. However, working with an agency does have huge benefits, including higher pay, in some cases. But social media has taken over the branding side of the industry. Brands are now investing millions of dollars that used to go to ad spend on TV and in print into paying social media influencers. I have personally booked thousands of dollars in paid work simply as a result of a company finding me directly on Instagram and asking me to partner.
"Many brands are choosing models—or passing over them for another model—as a direct result of the content that they see, or don't see, on that person's page."
How you can do this is by building a well-branded Instagram account and actively engaging on the platform to grow your following and engagement. Sign up on influencer platform sites that specifically look for content creators for paid campaigns. This way, when brands are looking for someone with a specific look, niche, or following that applies to you, you can submit your work for consideration. Feel free to also reach out to brands directly by asking for their PR team contact so that you can send a well-constructed email with a media kit over to showcase why you would be a great fit for the company.
What is the biggest piece of advice new models should know?
I can't stress this enough: Know your niche or category within the industry. I created a quick guide on my website that walks aspiring models through the various niches or categories of modeling to make sure they are clear about where they fit in. Be wary of scams and do your research. Many people prey on the desires of those whose dream is to be a model. Some of them even "catfish" reputable agencies. Don't get caught up in a "too good to be true" dream that someone sells you. While an agency, photographer, or other industry contact may see great potential in you, be wary of anyone who sells you the dream that they will 100% get you jobs if you work with them or sign to their agency.
Never send anyone nude images of yourself, even if they claim to be an agency, and never pay an upfront fee to an agency to get them to agree to sign you. Overall, be honest about your goals and your look and how it fits into the current industry.
Looking for remote work? Backstage has got you covered! Click here for auditions you can do from home!