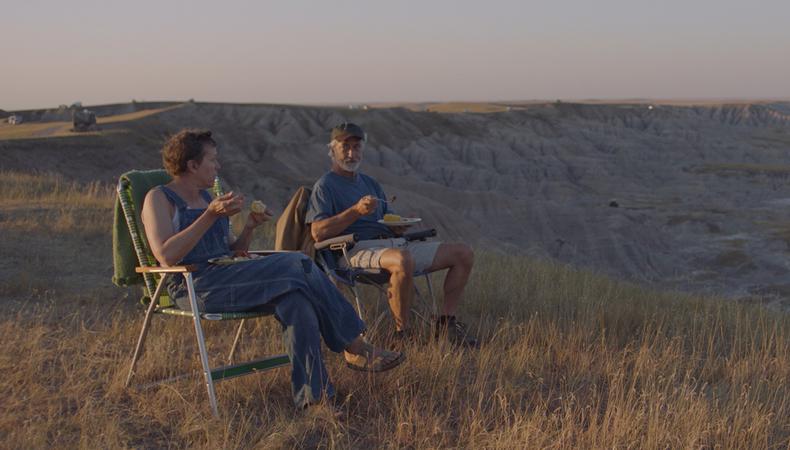 For "Nomadland," Chloé Zhao's portrait of van communities throughout the country, producer Mollye Asher says the casting process was twofold in a way she hadn't quite anticipated. "I built a document for Chloé that had pictures of a [given] nomad, a picture of their vehicle, and then little blurbs about them," she says of filling out the ensemble with non-actors and real-life nomads. "In some ways, we were also casting their vehicles, too."
The film, which was awarded top honors at last year's Venice Film Festival, stars Frances McDormand as a woman who, having lost everything in the 2008 recession, takes to the open road in the American West. It is Zhao's third feature film and her third collaboration with Asher; the duo met while in the same graduate film class at NYU and immediately hit it off on the subject of storytelling.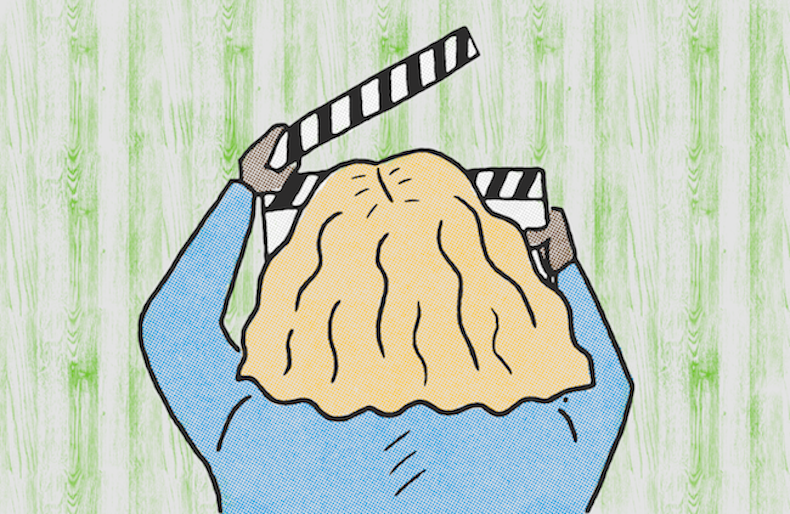 How to Make an Indie Film
"It's just a very human way of working," Asher says. They have fed off each other over the years, she says, growing in tandem within their respective disciplines. "I love working with her because I love going into communities that are not my own, and meeting people and working with people that I wouldn't necessarily have run across." And "Nomadland," which is based on the 2017 nonfiction book by Jessica Bruder, certainly presented opportunities to do just that, particularly when it came to the "van-dwellers."
"I like to take risks; all of the films I've done have been very different."
In order to authentically represent the film's inhabitants, Asher would frequently venture out on location to recruit for open calls of sorts. "At Wall Drug [in South Dakota]," she recalls, "families were coming in, and we just would record them for Chloé so she could watch it later, and have people talk a little bit about themselves, tell a little story. From that, we were casting them as background—but also with the potential of having a speaking role."
It's certainly an unconventional casting method under any circumstances, let alone for what has become the best picture front-runner of this unlikely awards season. But it's one that speaks to both Asher's methods as a producer as well as what she values so deeply about her partnership with Zhao.
"I like to take risks; all of the films I've done have been very different, but I think the one thing [they have] in common is that they have really strong voices," she says of her oeuvre, which earned her the Producers Award at the 2020 Film Independent Spirit Awards. "It's really all about the filmmaker for me—in some ways, even more than the script. A lot of times, I will look at somebody's past work before I'll even read their script, because I'm looking for someone who has a unique, bold way of expressing themselves—a unique way of seeing the world."
READ: How to Become a Producer
Finding the right storytellers is half the battle for a producer, as Asher sees it. The other half is all the position's duties, from pre- to post-production. Or, put another way: "The producer is the engine. They're the one that has to understand the vision and the path that the director wants to go [toward], and [they need] to make sure that there's a way to get there, and that there's a foundation," she says. "It's being there for the filmmaker­—to sometimes just be support for them, just give them a nod that's, like, 'Yes, I think you got it.' "
Because it encompasses so much, Asher admits that producing is one of the most elusive roles in film. And that's why she thinks there's only one way to learn how to become one: "By doing it, really," she says. "I produced a bunch of shorts in film school and then just jumped right in."
This story originally appeared in the Jan. 21 issue of Backstage Magazine. Subscribe here.
Looking for remote work? Backstage has got you covered! Click here for auditions you can do from home!