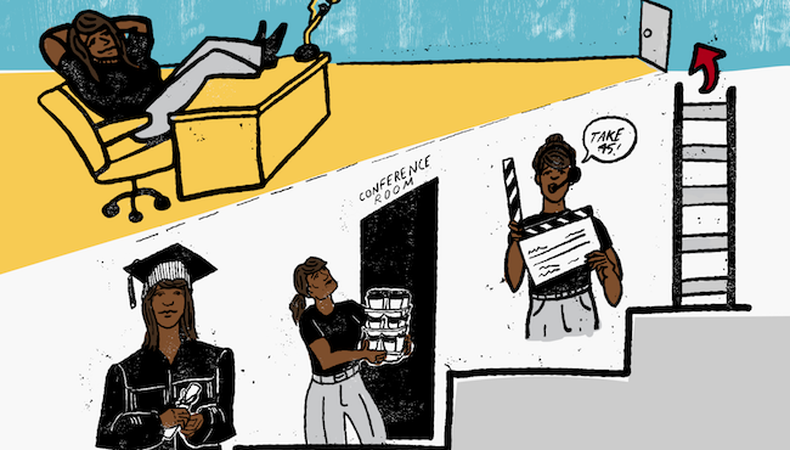 Ron Simons' eyes well with tears. It's Jan. 23, 2010, and he feels his throat closing up inside the Sundance Film Festival's Racquet Club Theatre (now called the MARC) in Park City, Utah. The evening marks both the first time Simons has ever understood the concept of being "choked up" and the premiere of his first film, "Night Catches Us," starring Kerry Washington and Anthony Mackie. He sits, beaming, in a reserved seat with a straight-on view of the screen, but inside his head, excitement and nerves fight determinedly for control. He is thrilled with the venue, but anxious about the sound. The theater's sold-out crowd brings him joy, but he can't stop worrying about audience demographics and who will connect with the film. In the minutes before the film begins, he readies himself as he would for a roller coaster, telling himself: breathe, remain calm, don't be tense, enjoy the ride. He crests the top of the first drop and dives in.
"A complete sense of serene, sublime gratification overcame me," says Simons. "To sit there and witness my film being brought forth into the world—there are no experiences like that that I've had anyplace else." Simons, who started out as an actor, entered the production industry due to prolonged frustration with lack of content for underrepresented communities. He vowed to give voice to largely untold narratives, and the idea inspired the motto of his production company, SimonSays Entertainment: "Tell Every Story."
READ: Everyone You Should Know On Set
If you're a producer hopeful planning to enter the industry, that's a lesson for moving forward: Passion projects should be your driving factor. Otherwise, giving your all to a piece over the course of months or years will feel like a chore—and most of the time, you're admittedly rolling dice when it comes to a project's success. "I would say probably in the course of producing 85 shows, if I had three of them that I could pick and say, 'That's clearly going to be a hit,' and it actually was a hit, that would be a lot," says Tom Viertel, Broadway producer and executive director of the Commercial Theater Institute.
Lori McCreary, CEO and producing partner with Morgan Freeman at Revelations Entertainment, says the film "Invictus" was the passion project responsible for bringing her heart the most joy. The inspiration to tell Nelson Mandela's story came to her after wrapping her first film, a 1993 antiapartheid story called "Bopha!" Before Mandela became president of South Africa, he saw it and said it was an important film. Seventeen years later, he saw "Invictus" for the first time—and McCreary was there to witness it. "He turned around to us at the end after we showed him the film and said… 'Now, perhaps, people will remember,' " she says. To McCreary, it meant everything that such an influential figure felt their film would impact his legacy.
Being a producer can take you "wherever your curiosity leads you," says Tom Nunan, lecturer at the UCLA School of Theater, Film and Television and a former network and studio president. "All you have to say is: 'Let me help you tell your story.' "
If you're ready to dip your toe into the producing waters, here's a comprehensive how-to guide — from defining the profession to bringing a project to Broadway or the big screen.
What is a producer, and what are the responsibilities involved?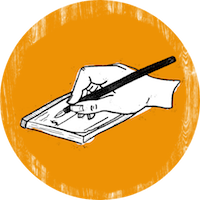 "The funny thing about the question 'What is a producer, and what does a producer do?' is that it's often easiest to think about it in terms of what don't they do," says Nunan. First of all, producers don't usually write, direct, edit, shoot, or act (at least while serving in a production role on a project). In Hollywood's early days, film producers were thought of exclusively as "the money guy[s]" since they arranged the financing. That's still a large part of what producers—whether for film, television, or theater—do. In film, a producer will raise money from individual investors or institutions, or find a "home" for a project that will take on funding (in the form of a studio, network, or streaming service). In theater, says Viertel, there is less access to institutional funds. "We literally pass the hat," he says, noting that those in the industry often give to those in their network. A Broadway play usually costs about $4 million to $5 million dollars to produce, whereas a musical's price tag can run between $8 million and $16 million dollars.
Fundraising, however, is only one aspect of a producer's job. "I tell people producing is the only job I've had in my life that has brought everything I've ever learned of use—from analytical skills from being a computer scientist, my storytelling skills from being an actor, my business skills from working in corporate America," says Simons. There are many different types of producers, and the job description for each can vary significantly. For example, a line producer deals primarily with budgeting, while a film's visual effects producer is in charge of certain shots and coordinating with postproduction.
The entire process usually begins with choosing a project and getting the intellectual property rights to make it happen, whether it's a screenplay, film remake, play, musical, or show based on a movie. "It can take quite a lot of time to secure rights, and certainly during the early phases of a project, that's what your day [is] spent doing," says Viertel. After that, the producer assembles the creative team, as well as the advertising and press team that will help sell the project to the public. And after the film, television show, or piece of theater is released to its audience, a producer's job isn't over. For example, on a Broadway show, the producer ensures the performance still looks good to both the audience and backstage team members, reprices tickets based on sales numbers, and, if the show is successful, works on plans for touring abroad.
"There is no one day that I would…say is typical in the life of a producer," says Simons, "and you have to be able to be fleet of foot, to be able to change direction and focus at the drop of a hat."
RELATED:
Is being a producer a creative role?
There's a reason that onstage at the Academy Awards, the Oscar is usually handed to the producer. It's because "they're usually the person responsible for finding the project—often, they're the person who came up with the idea for the project," says Nunan. Producers oversee the overall creative vision of a story to ensure all of its smaller pieces fit in with the original concept, as well as supervise branding and marketing. Along with the branding comes the project's messaging—e.g., the visuals and text used to describe and publicize the show. The producer also usually hires the director, screenwriter, and talent. "They're the only human that's really around from the beginning of the project until [long] after the project has already come out in theaters or is airing on television," says Nunan. By that point, almost everyone else involved with the project has generally moved on.
Simons considers himself a creative producer, as he focuses on story—especially helping a writer refine a project's narrative by addressing its strengths and weaknesses. "It's the thing that gets me really excited," he says. "Can I look at a spreadsheet? Yeah. Do I get excited about looking at a spreadsheet? No."
Another creative aspect of producing is managing a broad scope of different personalities and making sure to ask the right questions. A producer often acts as a mirror or creative sounding board for different members of the team. "I personally would never say to a director or choreographer or designer, 'That's wrong. You should do it this way,' " says Broadway producer Tom Smedes. "I would say, 'What do you think you're trying to achieve? How are you trying to achieve that? I'm not getting it.' "
What are the different kinds of producers?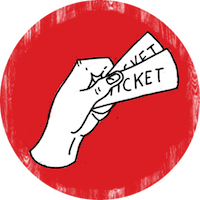 In feature films, the producer is often the person who acquired the material and brought it to the studio and investors. Also sometimes called the "creative producer," they supervise the entirety of the creative process from start to finish. This usually translates to hiring the right director and creative team (writer, cinematographer, actors), making sure rewrites are handled correctly, and studio and director notes. The producer's opinion is heavily weighted in the preproduction process, but after hiring a director, their job focuses more on supporting the director's vision. "Producer" is the top production credit you can have on a feature film, and they're "sort of the uber-boss over the entire endeavor," says Nunan.
After that comes the "executive producer," often doubling as the "line producer," who is in charge of "keeping all the trains running on time in all the dozens of departments," says Nunan. This type of producer deals with each and every line of the budget (usually hundreds of lines) and makes sure the project sticks to the financial plan as much as possible. A line producer usually joins the team near the end of the development process and sticks around for about six months after a film wraps.
As for other producer titles on a feature film? "Co-producers" are often brought on to be responsible for a particular area, since it's difficult for one person to coordinate among so many departments. This is especially the case in "postproduction-centric" projects, where many shots require coordination with the postproduction or visual effects departments, says Rich Thorne, chair of producing at the New York Film Academy Los Angeles.
For an example of a film heavy in postproduction, think "Transformers." In movies like these, there are usually between one to 20 "visual effects producers." One visual effects producer will work directly for the production, and the others usually work for individual visual effects companies. That's because on a franchise feature film, it'd be very difficult for one company to handle the entire visual effects workload. One company usually takes the lead and is responsible for the bulk of the shots (say, $50 million to $80 million), while increments of up to 800 shots are usually contracted out to different companies. A "Transformers" movie might use 500 or 600 visual effects artists in San Francisco, Singapore, and China to cover 800 shots, then hand out 400 or 500 shots of lesser difficulty to independent facilities with different specialties.
When it comes to television, the "executive producer," who often doubles as the showrunner, is the top dog. The showrunner is usually both the show's creator and a writer, and they oversee all creative decisions—like location, script, cast, and which scenes are being shot each day. The next billing after that is the "producer." (This title hierarchy is the reverse of that in a feature film.) In television, it's common for most or all of the show's writers to be given producer credits because, whether or not they technically write a particular episode, they "produce" by tossing ideas, dialogue, and rewrites around in the writers' room. There are also co-producer and associate producer credits, and one of these usually doubles as the postproduction liaison, especially in a show that's heavy on visual effects.
In the realm of theater, the person with the bulk of the creative responsibility is called the "lead producer." They shepherd the project from beginning (idea stage) to end (show wrap). Reporting to them is the "executive producer," who oversees many of the day-to-day activities of the crew. When it comes to raising money, the lead producer reaches out to potential financial supporters in the industry and explains the credit they'd receive for different levels of fundraising. "Co-producer" is the second-highest billing when it comes to fundraising, followed by "in association with" and "associate producer," which both usually denote people who have raised smaller amounts of money.
RELATED:
How does producing differ between film, TV, and theater?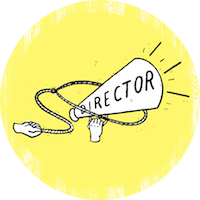 On almost any professional production, there is a line producer to oversee the budget. There's also typically a creative producer, whether the budget is $10,000 or $250 million. The television hierarchy is similar, with "one incredibly important distinction," says Nunan: Instead of creative producers, there are showrunners, as mentioned before. The showrunner is the individual who created the television show, typically a writer, and they take on those creative responsibilities: the location, the day's script, which scenes are shot, who acts, and more. "On a television stage, the writer-showrunner is the ultimate boss," says Nunan. "On a movie set, typically the director is the ultimate boss, but if the director gets in trouble, they turn to their creative producer to intervene." The reason for this? If a significant problem arises, the showrunner can often "write their way out," whereas on a film set, the producer might need to turn to a writer to ask them to come up with a solution. The television production process is so fast-paced and high-volume that it's important for the writer to be in charge; they're the one who will end up fixing problems both on set and in postproduction.
Theater, on the other hand, is more similar to film in the sense that there are both financial producers (who receive "producer" billing after investing funds in the production) and creative producers (who discover the material and put together the show). There are also essentially line producers, but in theater, they're billed as production managers. Much like in film, theater producers champion a project, hire the director, and cast and create a strategy for rolling out the show and, often, its path to Broadway. And much like in television, the writer plays a major role—the producer, director, and actors can't touch a word of the material unless it's approved and executed by the playwright. Another responsibility of theatrical producers? They're the "captain of the ship" when it comes to managing a number of personalities like investors, co-producers, directors, choreographers, and writers. "You're [at the top], so if there are big decisions, you're the person who, at the end of the day, answers them," says Valerie Novakoff, associate producer at Davenport Theatrical Enterprises. This can include deciding to cancel a show due to weather, increase ticket prices due to demand, or recast a role. After all, when you're producing live theater, anything can happen.
What are the first steps to becoming a producer?
First things first: "There's no one way to become a producer," says Simons. Some enter the industry by interning at a successful production company, some work on a smaller piece that later takes off, and some begin as actors, filmmakers, or writers. Novakoff thinks there are three main tracks to enter the production industry—working for a company/general management office, working your way up in a production office (production assistant, then assistant producer, then associate producer), or simply writing a check. If you're looking to produce theater, you can even start putting on your own small shows and concerts at local venues, since you'll learn lessons about managing people and time that are directly applicable to the industry. "You just add a couple more zeros," says Novakoff. The Commercial Theater Institute also has a variety of courses to teach students to produce on Broadway. Theater producer Daryl Roth suggests looking into entry-level opportunities at local nonprofit theaters, like Roundabout Theatre Company, Lincoln Center Theater, and Manhattan Theatre Club if you're in New York.
How you choose to start out on the path also depends on what kind of producer you want to be. If you're leaning toward solely the physical numbers side of producing (like handling the budgets and financing), the best education could start with an on-set production assistant role. You'll need to prove yourself and learn to work with all the different departments before getting promoted, and the top job for this type of producing would be line producer or production manager.
If your sights are set on being a creative producer, then going to film or theater school can be an enormous help when it comes to a macro understanding of how all the departments work. Plus, you'll have a higher likelihood of access to internships, which can help you determine the kind of producing that suits you best. After graduating college, it's a good idea to follow in many successful producers' footsteps by first learning everything you can from an esteemed producer you admire before setting out on your own. Aim to work as their reader, production assistant, or runner. "Sit in on creative meetings and learn all the levers of creative producing that can only be learned by being around someone 24/7," says Nunan. Aspiring film and television producers can also volunteer at the Producers Guild of America.
"If you're a producer and you want to break into the industry, my best advice is find a story you love and get it made," says McCreary. When she started out in the business, she says there were seven studios you could petition to take a chance on your project. Now, there are almost unlimited outlets, including streaming services, the internet, and independent producing. "Producers produce," she says. "It's the kind of skill that requires not stopping."
Simons' advice for burgeoning producers? "If you want to be a producer of quality product, [you need to] know when you see quality product." He notes that investing in a playwriting or screenwriting class might even be worthwhile. Another key takeaway is to build your network in a genuine way. Listen, observe, and absorb; and know that you have something to learn from everyone, no matter what their position or title. "You have to treat people really well…whether that be the receptionist at an organization or a producer of a major Broadway hit or the ushers at the theater," says Smedes. "No one is more important or less important than anyone else."
A final piece of advice: "The least successful young producers are those that try to be everything to everyone," says Nunan. Consider becoming a specialist in something you really love, pursuing that rabidly, building your reputation around it, and then branching out from there. "Jason Blum focused on extremely low-budget, found-footage horror films and then built a multibillion-dollar empire on that specific formula," says Nunan. "Now he produces mainstream features and documentaries but still has a bread-and-butter business in horror and thrillers."
How do you find and/or choose projects to get behind?
A small British film premiered at the Sundance Film Festival over a decade ago, and the quirky title was part of what prompted Roth to attend the viewing. While watching, she was struck by the story and how expertly it touched on issues she held dear—specifically the idea of accepting yourself. Roth had always been fascinated by stories of "outsiders" triumphing by being true to themselves, and this film—called "Kinky Boots"—fit right in. She saw it instantly in her mind's eye as a musical, and upon leaving the film festival that evening, she called her son and told him her idea to secure the rights. Roth then shepherded her vision through the necessary process, including optioning the movie and hiring the creative team. "Kinky Boots" is now in its fifth year on Broadway. "It just had all those messages of tolerance and empathy and human kindness and changing your mind about people," she says, "which I think, in our time, has been quite a guiding light."
Roth may have stumbled upon "Kinky Boots," but she knew the story was a good bet due to a personal connection, her love for the story, and the idea it would be unique in the current theater landscape. "You just have to keep your eyes and ears open all the time," says Viertel. Inspiration can come from anywhere, whether from attending readings, receiving a script in the mail, going to workshops, seeing shows at regional theaters, listening to a friend's idea, or even coming up with your own concept.
What criteria should you use for choosing a new project? At Davenport Theatrical Enterprises, Novakoff and Ken Davenport look for pieces that leave the viewer a slightly different person than they were before. Smedes has a similar goal. When he worked on the musical "Bandstand," he witnessed audience members at the stage door crying to cast members because they finally had an idea of what their fathers or brothers or uncles had gone through after the war.
McCreary and her producing partner Morgan Freeman have a fail-safe mantra for taking on a new project: "Any story that we love. We have to be willing to live with the project for seven years—wake up and think about it every day for seven years—even if it never gets made," she says. They need to feel confident that the energy a story gives them is sustainable over time, since any creative piece usually starts and stops with the producer. As for the other test McCreary and Freeman use for a new venture? They ask themselves: Even if we worked on this project for seven years and it did get made, if we only broke even as far as money, would we still want to do it? "Not everything takes seven years, but my first movie did…so I use that as a good round number," says McCreary.
In every new story he takes on, Simons looks for a plot focusing on underrepresented communities with high artistic integrity and commercial viability. Championing stories that speak to his communities is "the only reason [he] exist[s] as a producer," he says. He added the commercial viability requirement over time after realizing he needed sustainability to create any sort of legacy. "They don't call it show art, they call it show business," he says. "The art and the business—where those two meet—is where projects that we work on live." As a fledgling producer, it's wise to keep your finger on the pulse of what's happening in the zeitgeist, what's relevant or in demand. Then, rather than jumping to a project simply because it's on-trend, take it on only if it's married to your personal mission as a producer and the type of story you're all about.
How do you build relationships with funders, filmmakers, studios, and distributors?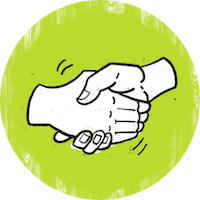 At the start of his career, Simons found networking uncomfortable because he viewed it as entering a room full of strangers to try to find people to finance his film. "It became infinitely less challenging once my mindset was: I'm going to go into the room and see if there's any people with whom I might become friends," says Simons. That new outlook led to a complete turnaround in his professional network.
Why does it work? For one, producing can be difficult, so it's best to work with people you actually like. Simons doesn't feel the pressure to "sell" his vision to people anymore. He simply shares what he's doing, and if they like it enough to come aboard, they're welcome to. Another pro? If you meet someone you connect with enough to start a legitimate friendship, even if they can't help with your project, they might be able to help one of your friends. Connecting the dots is vital to building your network, since it makes for a more positive industry and your contacts could connect you with relevant people they meet, as well. "One of the important things you can do as a producer is enhance your Rolodex," says Simons. "But you don't want to build it in a really fake way where you're giving face to someone other than your authentic self…. You want people who appreciate who you are and not who you are purporting to be."
When McCreary meets someone new, she tries to find out as much about them as she can—what they like, what their hobbies are—so she can connect with them on a personal level. She learned from her own experience hearing people's idea pitches that being memorable is key, and that the best way to do it is having a genuine conversation with someone about their interests. "It's nice when people let their hair down a little bit," she says. As one of the presidents of the Producers Guild of America, she recommends joining. Almost half of its 8,000 members are women, and they share their mistakes and advice to help other members advance in their own careers.
When it comes to finding investors, Smedes has a similar view to Simons. "You don't actually go beyond friends and family—you just expand your group of friends and family," he says. "No one's going to give you a $10,000 or $25,000 check just by meeting you." Talk to people at parties and events, tell them what you do, and create a relationship where you both feel comfortable. If they have a shared passion for a topic or piece, they may end up supporting one of your projects. "You can find great stories, you can find great talent, but 97 percent of the time, the roadblock is money," says Simons. "The more people you know who are committed to [your] kind of storytelling…the easier your job will be." Honesty and communication are also key here. "The more welcome and brought into the process that the investors feel, the more likely they are to do it again—and try to grab a bigger stake in it next time," says Novakoff. In a relatively unique approach, Viertel's production company usually communicates with a funding base of about 1,000 people to solicit smaller $10,000–$15,000 contributions as a baseline, then reaches out to co-producers or producing partners to help bridge any gaps.
As for connecting with filmmakers, film school is a great place to plant roots. Invest time in fledgling filmmakers, actors, and directors that you trust and admire, says Nunan. Festivals are another excellent breeding ground for connections; introduce yourself to like-minded people in your industry, tell them you'd like to work with them, and invite them to coffee or lunch. With studio executives, on the other hand, it's important to build up your credibility by working alongside an established producer who can vouch for you—or, of course, working on a successful project. For the films you love most, find out who produced them or the studio executive who greenlit them, and do your best to set up a meeting to talk about why you loved that project, emphasizing that since you have the same taste, you should work together.
Ready for Hollywood? Check out Backstage's film audition listings!