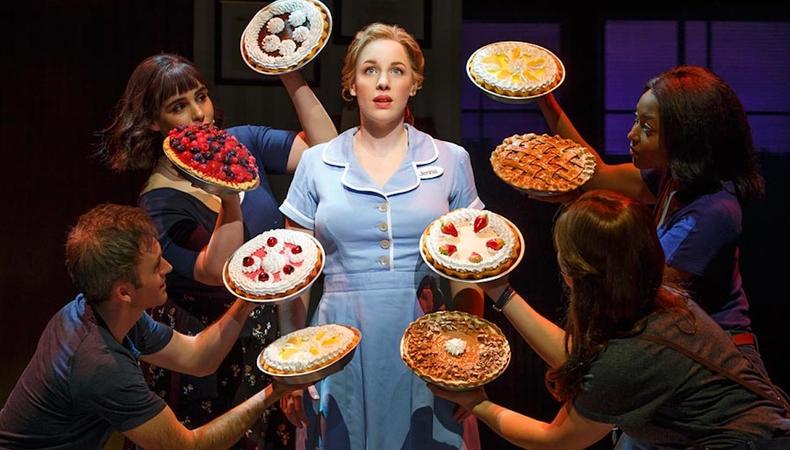 During the height of audition season, it's a busy time for actors to film their musical theater audition reels. Below are the top five ways actors can use their reels to better their chances and stand out from the crowd before even stepping foot in the audition room.
1. Getting appointments.
For actors who are trying to get in the room without representation—or even with it—send your reel to casting directors to show that you're ideal for the show or role being cast. Many times, actors are perfect for roles they simply can't be seen for, so giving casting directors a glimpse of their talent helps boost the chances of receiving an appointment and getting into the audition room. Don't underestimate the power of a bold email telling casting exactly what you can do and then showing them that in a reel!
2. Getting an agent.
Representation is a tricky thing in this industry. Actors who don't have agents are constantly searching for opportunities to network and set meetings that will enable them to be seen at times they wouldn't necessarily be able to get an audition. Sending a solid musical theater audition reel in an agent intro email is a quick way to be virtually seen and, hopefully, your reel leaves them wanting to see more, ultimately leading to an in-person meeting.
Showcase your best in your reel without giving away so much that there's no reason for a follow-up. Similarly, be sure not to highlight any potential weaknesses with an over-extended reel. Keep your reel under three minutes.
How to Become a Musical Theater Actor
3. Submitting for a job.
If an actor is out on a national tour or regional gig, they might hear of a show being cast in New York while they're gone. There is absolutely nothing wrong with submitting a reel for a job as an initial audition and asking for sides to then submit a self-tape. I have filmed quite a few actors who never had an in-person audition before joining a cast based on a reel submission. When in doubt, send it—you never know what it might lead to.
4. Your website.
I used to work for a casting director and was always so surprised by how much time was actually spent doing research on an actor before giving out an appointment. Having a high quality-reel on your website really does make a difference because it helps casting get a sense of who you are and if an appointment is warranted. An actor who doesn't have a reel on their website is automatically at a disadvantage.
5. Social media.
Casting directors check social media. They're on Twitter, Facebook, Instagram, and more. I'm always thrilled to see a casting director follow me because it means they're engaged and open to seeing new talent to bring in to audition.
The idea of self-promotion can be uncomfortable or seemingly too much, but actors are doing it and some of them get positively recognized for it. Don't be modest about your talents for your professional social media pages. Market yourself and your reel to the masses to get recognized for the hard work you put into the talent you have.
The views expressed in this article are solely that of the individual(s) providing them,
and do not necessarily reflect the opinions of Backstage or its staff.