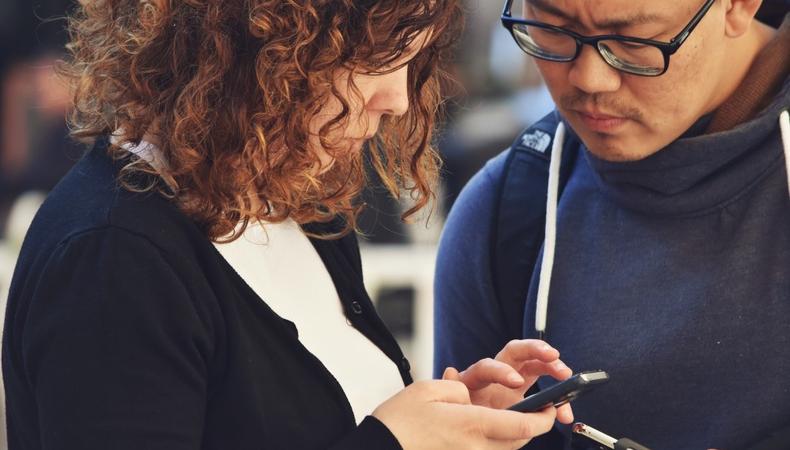 As a talent manager and acting career coach in Hollywood, I have made a lot of powerful friends in this industry. Success in this business is all about relationships. It's not just who you know, it's who knows you.
When you meet someone in the industry who you really like and feel an organic, mutual connection with, pursue the relationship and work to build a friendship. Everyone needs real friendships based on shared interests so be bold and invite someone you click with to coffee, lunch, a sporting event, and or fun activities. Remember: it's not about what you can get from people but what you can give. The key to successful relationship building is to always see how you can add value to their lives, not the other way around. People hire people they know and like, so be likable. Reach out and stay in touch with the people you meet.
The best way to keep track of everyone you meet is by keeping an industry contacts list (ICL) and then consistently reach out to and make contact every 3-4 months for at least the next 10 years. If you do this, an ICL can become one of your greatest assets.
Not sure how to build your ICL? Here are five ways to start.
1. Check Backstage.com daily for casting notices. When you work on a student, film, short or webseries, get contact information from the director, writer and producer, and add them to your ICL. Filmmakers on smaller projects often become filmmakers on bigger projects, so stay in touch.
2. When you audition for casting directors, ask the person who signs you in how to stay in touch with the CD. Ask for their mailing address or email if the information is available. Are they on social media? LinkedIn? Add them to your ICL.
3. When you book a TV show or feature film job, add the director and writer to your ICL.
4. Regularly attend film festivals to meet writers, producers, and directors who may hire you in the future. After the films, engage in dialogue about their work, ask smart questions, give them your business card, get their card, and add them to your ICL.
5. Attend SAG-AFTRA events to meet industry people. Get their information. Add them to your ICL.
READ: The Powerful Art of People Skills
The next step is to turn the people on your list into friends, fans, and colleagues. Here are five easy ways to stay in touch with the people you meet.
1. Create postcards for the jobs you book and send them to people on your ICL.
2. Send them your one sheet.
3. Invite them to screenings of the films or plays you're in. They may not come but invite them. You want them to see you are working.
4. Send birthday and holiday cards.
5. Friend them on Facebook and/or Instagram and watch for milestones in their lives (like the birth of a baby, winning an award, getting married, etc.) and send them congratulations!
I always suggest actors develop networking skills in addition to their acting chops. Learn icebreaker techniques, read books about networking, practice in public situations, etc. Great acting skills and strong networking skills are part of the winning formula for being successful in show business!
Building relationships with industry people is the same as building relationships with anyone you want to befriend: it takes effort and happens over time. You don't need to be intimidated by job titles—casting directors, agents, managers, producers, writers, and directors are all just people like you. They have families, parents, children, hobbies, and usually enjoy a good meal and cup of coffee! Just be yourself, have faith in who you are, and know you have a place in this business.
The views expressed in this article are solely that of the individual(s) providing them,
and do not necessarily reflect the opinions of Backstage or its staff.