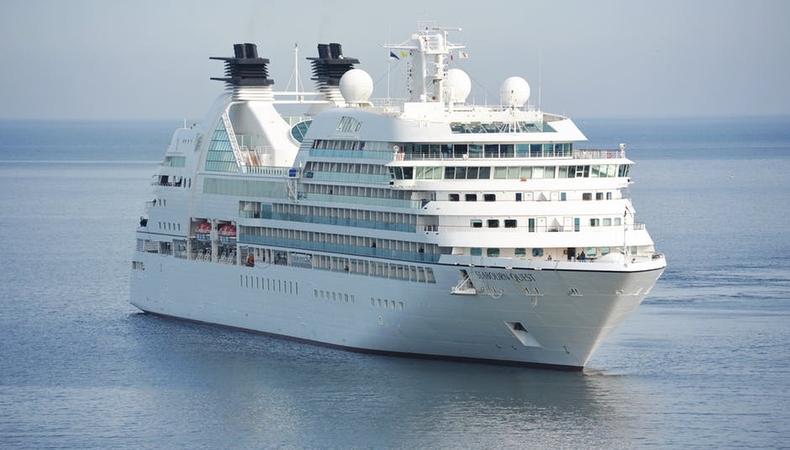 Backstage sets sail this week with everything you need to know about cruise ship performances: the different gigs, the different lines, and what the breadth of your duties will actually entail aboard the ship. Before any of that, though, will be your cruise ship audition. Below are some of the crucial details you should know before stepping into the room.
They're looking for star quality.
"In 2010, Royal Caribbean wanted to put 'Chicago: The Musical' on their ships. [Royal Caribbean] reached out to the producers and they agreed to it, but they wanted to guarantee that the original vision of the show would be upheld. Cruise ships are fantastic gigs for actors—especially for those who have talent but not enough experience. I watch actors go into these contracts quite green and leave experienced and confident. I think of it as a summer camp for performers. Our shows are demanding. We have to hire quality talent, for sure, and you can't scrape by with our shows. Here, they have to be able to bring that star quality because it's a smaller cast. So we're looking for that triple-threat performer." —Benton Whitley, casting director for shows on Royal Caribbean and Aida Cruise Lines
Dance versatility is desired.
"Most of the shows require heavy jazz technique, but they require a definite background in ballet. The new shows definitely have more of the different styles, but a jazz-trained dancer, or even a strong musical theater jazz-trained dancer with ballet [training], would fit in well. [You have to] adapt technique to dance on a moving ship." —Kristin Alexis Turner, Carnival performer who's been with the company for five year
Your personality is also a consideration.
"[Performers] become like the little megastars on board. When they're out and about, like at a bar or having dinner somewhere, people are going to approach them and want to talk to them. We really look for people who can not only sing and dance but are also personable and very engaging with our guests. We want our cast to be approachable....

"We're trying to get away from the stigma of cruise ship entertainment. We're working with [choreographer] Patty Wilcox. We have all these incredible, talented directors and creatives that we're working with. And we're trying to attract the stronger performer." —Robert Dean Hertenstein, Norwegian Cruise Line's manager of theatrical operations
You need the ability to hold an audience captive.
"The great thing about being a performer on a cruise show is you're playing to a captive audience. You're on board with these guests for X amount of days; they know you and you get instant feedback." —Kevin Miller, casting director for Princess Cruises
You'll need to display a variety of skills.
"We usually give them a guideline of what we'd like to see. We're going to want something for musical theater that has a sustained belt, and then we're also going to want to see a contemporary pop edge out of them as well… [Cruise ship performing] is a great way to save money because your accommodations and food and everything are provided, so I have a lot of performers who do a contract or two and then go back to New York or the West End or wherever their home base may be, and pursue other endeavors. [But] spending the summer in the Mediterranean is not a bad gig." —Kevin Miller
Don't miss Backstage's cruise line audition listings!