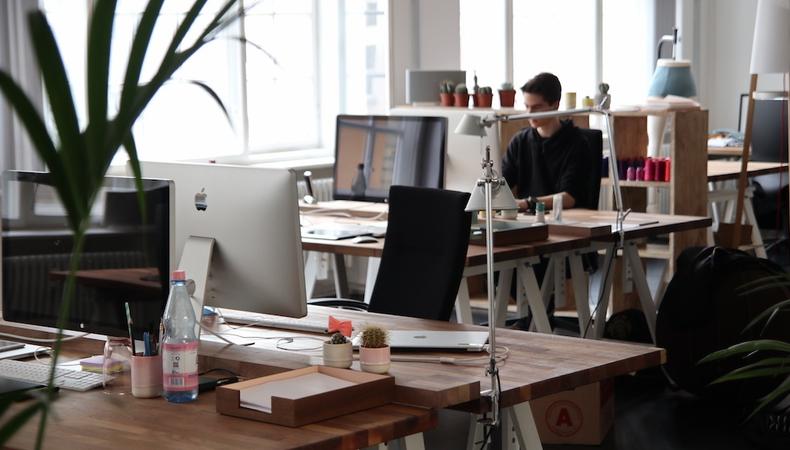 Just about every actor on the face of the earth has at one point or another experienced bouts of hardship in the form of lack of employment, and a lack of funds during said lack of employment. Sure, there are survival jobs you can turn to, but what about something that requires less commitment while also offering a more concrete schedule?
Enter temp work, which is exactly what it sounds like: steady, temporary gigs, intended for people like you who are savvy, competent, and looking for something interim. The vast city of Los Angeles is filled with wonderful temp agencies that can help you find one of these jobs, and we've compiled a few of them below so you can get started right now.
Where: 353 E. Magnolia Blvd, Burbank
Mission: "With Staff Connection you can consider your staffing request fulfilled. We have a high order-to-fill rate and source highly qualified staff for vacancies at hand. Our service includes handling recruitment, worker's compensation, payroll taxes, and any employee related issues which may occur."
Types of employment: Administrative, accounting, general office, manufacturing, warehouse
Where: 11400 W Olympic Blvd, Rancho Park
Mission: "We believe recruiting is about creating strategic partnerships that allow for long-term symbiotic relationships. JHill's Staffing Services takes a unique approach to recruiting. At JHill's Staffing Services, we take the time to get to know each client and candidate so that we can effectively make a match that lasts."
Types of employment: Specialization in support for law firms and Fortune 500 companies (ie: paralegals and case managers, case clerks, legal secretaries, record clerks, word processors, etc.)
Bennett Gaynor Sustainable Staffing
Where: 3916 Sepulveda Blvd., Culver City
Mission: "BENNETT GAYNOR SUSTAINABLE STAFFING (BGSS) is a successful boutique recruiting firm based in Culver City, California. Peter Bennett and Christie Gaynor bring more than 25 years' combined experience to the business of helping people. It is this expertise that enables them to assist both the candidate and the client company by successfully matching the right candidate to the right position."
Types of employment: Finance, manufacturing, beauty, real estate/property management, insurance, non-profit organizations
Where: 10100 Santa Monica Blvd., Century City
Mission: "We built our company on the promise of being a different kind of staffing firm, serving as a hands-­on, trusted partner for both our clients and our candidates. Since 1981, we've dedicated ourselves to understanding our clients' specific needs and listening carefully to our candidates, to get to know what they're looking for and what they do best."
Types of employment: Customer service, data entry, front office/reception, events planning and coordination, legal and paralegal
Where: Multiple locations including 10960 Wilshire Blvd. in Westwood and 101 South First St. in Burbank.
Mission: "OfficeTeam is the world's leading staffing service specializing in the placement of highly skilled office and administrative professionals into administrative assistant and front office jobs. With a global database of highly skilled candidates, we have the resources, experience, and expertise necessary to match highly skilled administrative professionals to our clients' hiring requirements for full-time and temp office jobs."
Types of employment: Secretary, general office, desktop publishing, medical coding, word processing, medical administration, office clerk
Express Employment Professionals

Where: 709 Fremont Ave, South Pasadena
Mission: "To professionally market and provide quality human resource solutions through an international franchising network that profit our associates, customers, franchisees, corporate staff, stockholders and communities in which we conduct business."
Types of employment: Administrative (clerical, reception, customer service, call center), industrial work (assembler, forklift driver, welder, shipping/receiving clerk, warehouse), professional (information technology, health care fields, scientific industries, sales, advertising, marketing)
Check out Backstage's Los Angeles audition listings to book an acting gig!