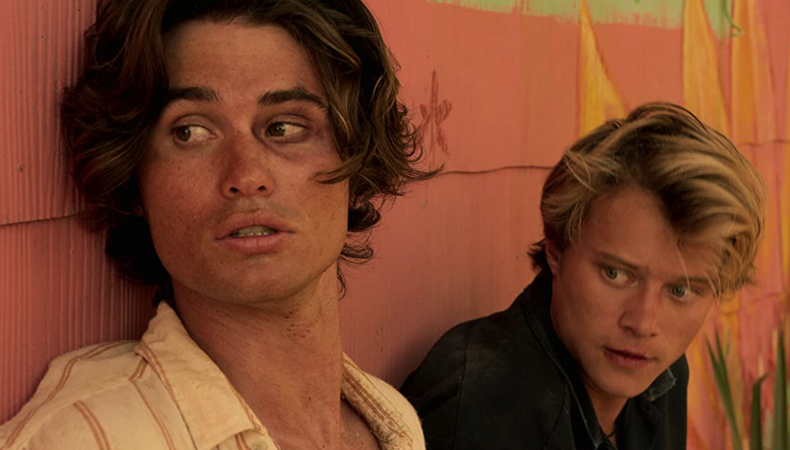 Netflix's "Outer Banks" was a quarantine binge watch for many with people aching for the next season. Now we know that the second season will arrive on July 30! You don't have to wait until then to get your dramatic teen mystery fix though! Here are some related projects fans will want to explore to find your next gig.
"STRAIGHT SHOOTER," NETFLIX SERIES
This upcoming Netflix production is seeking background talent. Male and female talent with Chinese heritage, aged 17 and older, is wanted. Fittings take place in November 2021 with filming going into 2022 in and around London & Surrey. Any bookings will be paid at PACT/FAA rates. Apply here!
"ECHOES"
The new Netflix series "Echoes" is seeking background roles. The show follow identical twins Leni & Gina who have secretly swapped lives since they were children. But their world is thrown into disarray when one sister goes missing. Male talent, aged 40–60, is wanted for the role of the featured husband, and male talent, aged 10–16, is wanted for the featured son. Talent, aged 18–80, is also wanted for a variety of other roles. Netflix requires all actors aged 12 and older to be vaccinated for COVID-19. Shoots in Wilmington, North Carolina and the surrounding areas. Must be willing to work locally. Background pays $80 per 8 hours, stand-in rate is $154 per 12 hours, and featured extras will be paid $175 per 10 hours. A $25 COVID-19 test bump will also be provided. Apply here!
"SCREENSHOTS"
Audition today to be at the heart of this teen coming-of-age feature film! The film follows a high school dropout juggling blackmailing a beautiful rich girl and trying to find his missing father. The project is looking for female talent, aged 17–22, and male talent, aged 17–20, to play the leads, as well as male talent, aged 55–65, female talent, aged 53–60, and more for supporting characters. Production begins in January 2022, with priority for casting given to New York-based talent. Professional pay will be included. Apply here!
"THE HITCHER GIRL"
This feature film is a crime drama-mystery about a mysterious demon woman who hitchhikes across America. Female talent, aged 20–25, is wanted for the lead female role, while male talent, aged 18–20, is wanted for the male lead. Several other supporting roles are also casting. Rehearses in Nov. followed by shooting on Dec. 1 in Lose Angeles. Pays between $75–$2,000 depending on the role. Talent must be fully vaccinated. Apply here!
Looking for remote work? Backstage has got you covered! Click here for auditions you can do from home!