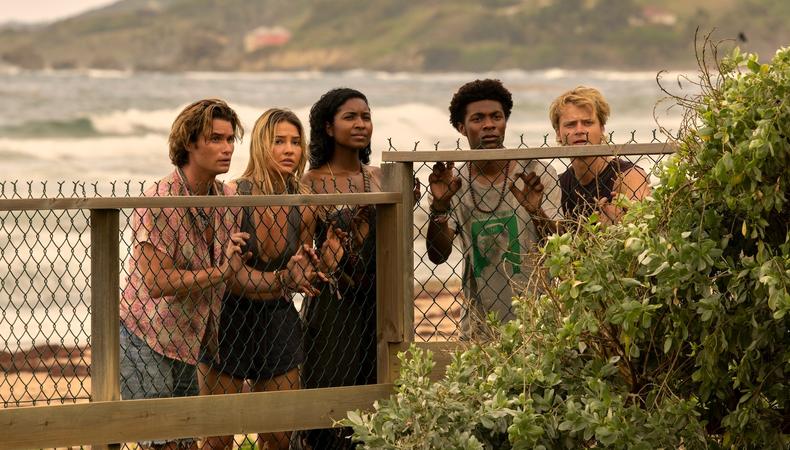 Season 4 of Netflix's hit teen mystery drama "Outer Banks" is in production in the Lowcountry. According to Decider, the series was a hit right from its premiere, which aired at the height of the pandemic. The second season continued to make headlines, becoming one of Netflix's most-watched series. With a fourth season underway, we can expect "Outer Banks" to continue to draw audiences' (and actors') attention.
If you're interested in learning more about how the casting process works, we've put together this guide that covers everything you need to know about joining up with the Pogues or the Kooks.
"Outer Banks" is a mystery drama about two groups of teens—the working-class Pogues and the wealthy Kooks, who live in the Outer Banks of North Carolina. The sun-drenched series follows the Pogues as they search for answers surrounding the sudden disappearance of the main character's father—and a buried treasure at the heart of the mystery.
Sibling filmmakers Josh and Jonas Pate, along with Shannon Burke, created the show. They also serve as executive producers. "Outer Banks" began filming in May 2019 in Charleston, South Carolina, and premiered on Netflix in April 2020.
According to local news channels, production is officially underway for "Outer Banks" Season 4. Filming for the upcoming season began on June 12 in Charleston, South Carolina.
Despite the series' name, the show doesn't shoot in the actual Outer Banks. However, this season plans to film at a few North Carolina locations, such as Fort Fisher and Crystal Pier in Wrightsville Beach. "Finally, four seasons in, we get to go to North Carolina," says Pate. "We'll be at Fort Fisher for a week or so, doing a big motorcycle race, and then we have some big scenes at Crystal Pier." Filming in North Carolina is set for July.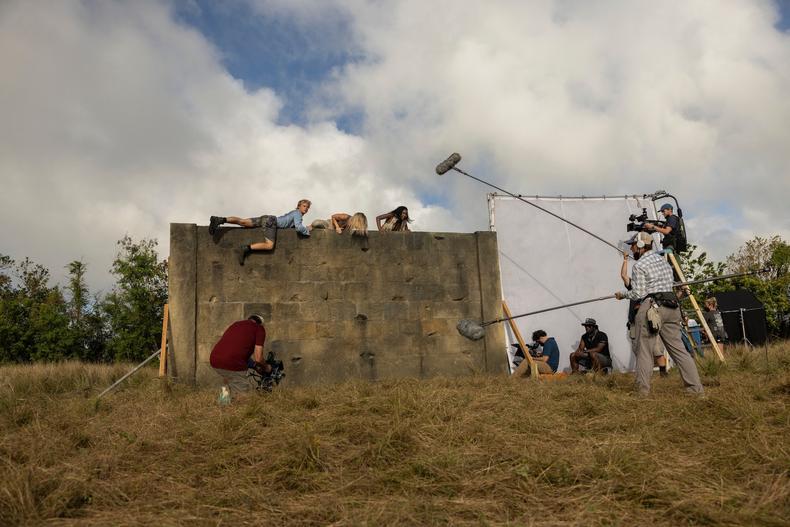 "Outer Banks" Season 4 is currently casting. Casting agency Kimmie Stewart Casting shared on Facebook that they are looking for background actors for several different roles. Talent must be local to Charleston, South Carolina. All roles pay $88 with time and a half after 8 hours of work.
While "Outer Banks" isn't currently casting talent with us, the series did turn to Backstage to cast background and stand-in roles for Season 3. Pay was $132–$168 for 12 hours of work, with a $50 COVID-19 testing stipend. As production continues for Season 4, we're hopeful that the team will cast with us again. In the meantime, if you're interested in joining a project that's similar to "Outer Banks," you can always check out this roundup of teen drama gigs hiring now.
South Carolina–based CD Taylor Woodell and North Carolina–based CD Jocabed Aragón of TW Cast & Recruit also posted notices for Seasons 1 and 2 on Facebook. If you're looking to land a role in the series, it's a good idea to bookmark TW Cast & Recruit's Facebook page for updates, as well.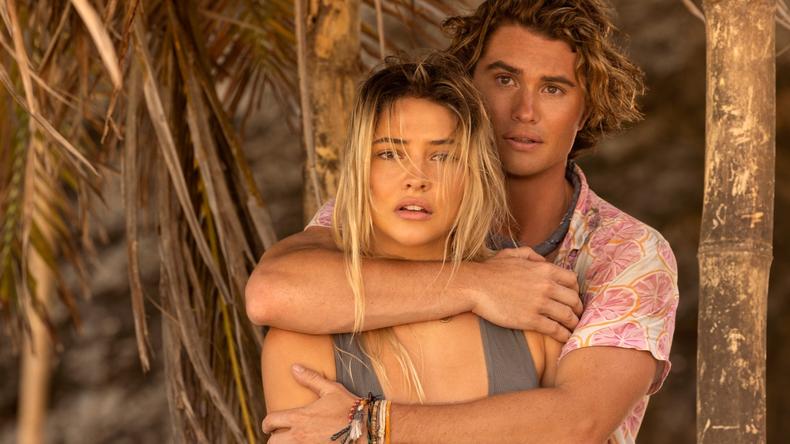 The ensemble of "Outer Banks" Season 2 includes:
Chase Stokes as John B

Madelyn Cline

as Sarah Cameron

Madison Bailey as Kiara

J.D. as Pope

Rudy Pankow as JJ

Carlacia Grant as Cleo

Elizabeth Mitchell as Carla Limbrey

Austin North as Topper

Charles Esten as Ward Cameron

Drew Starkey as Rafe

Cullen Moss as Deputy Shoupe

Julia Antonelli as Wheezie Cameron

Caroline Arapoglou as Rose

E. Roger Mitchell as Heyward

CC Castillo as Lana Grubbs

Chelle Ramos as Deputy Plumb

Brian Stapf as Cruz

Marland Burke as Mike Carrera

Deion Smith as Kelce

Nicholas Cirillo as Barry

Gary Weeks

as Luke

Jesse C. Boyd as Renfield

Terence Rosemore as Captain Terrance

Jontavious Johnson as Stubbs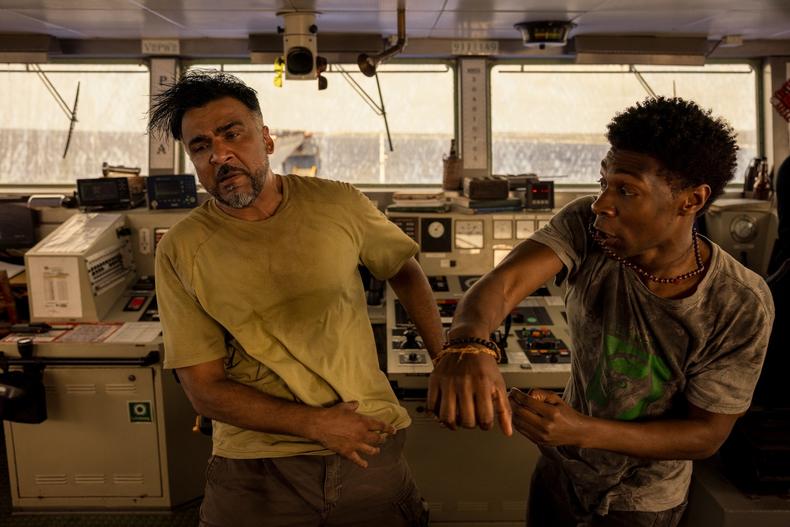 The casting directors for Season 2 were Carrie Audino, Laura Schiff, and Craig and Lisa Mae Fincannon. Together, Audino and Schiff cast all six seasons of the Emmy-winning "Mad Men." They also worked on other hits, such as "Fear the Walking Dead" and "Bosch." The Fincannons, the husband-and-wife heavy hitters at the Atlanta-based Fincannon and Associates, are known for casting "Homeland,""One Tree Hill," "Looper," and "Halt and Catch Fire."
When it came to casting the show's leads, it was crucial to the showrunners to find actors who shared a great rapport. Despite the core cast appearing Abercrombie & Fitch–ready, looks were not a priority. Madelyn Cline, who plays John B's love interest Sarah, told Refinery 29, "[Jonas Pate] wanted people who were honest—real human beings who could portray the type of experiences that were going on in 'Outer Banks.' So he cast a majority of the show based on not social media presence. He immediately was X-ing out people who weren't able to bring the performance and was looking at their social media like: Are they taking a bunch of selfies? What's their M.O.?"
Rudy Pankow, who plays JJ, told Entertainment Weekly that the chemistry between cast members played a key role. "I met [Madison] Bailey on the plane [on the way] to the chemistry read. Immediately, immediately when she got on the plane, I was like, Oh, that's Kiara. Then we started acting in the room, and boom, it was instantaneous."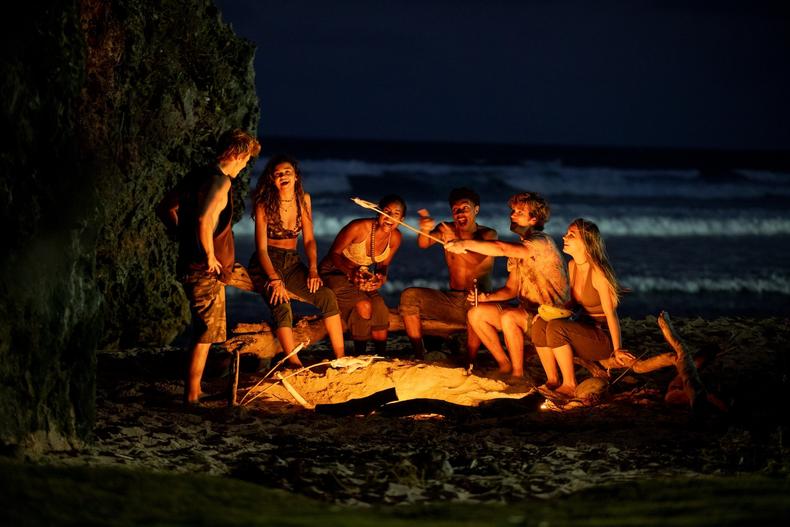 Don't rule anything out, and don't give up.

As perfect as Chase Stokes is as John B,

he came very close to not getting the part

—according to Decider, he initially passed. When his agent first emailed him about the project, it was pitched as "four friends on a treasure hunt" with a main character named John B, which he found fishy. In Feb. 2019, the project made its way back to him, and unemployment led him to consider the role. "I was like, I don't even care at this point," he said. His first read

didn't go well

. "[It was] arguably in the top 10 worst auditions I've ever had in my life," he recalled. Luckily, Lisa Mae Fincannon was in the room, and she had cast Stokes in one of his first roles (on "Daytime Divas"). She saw his potential and urged him to read the pilot and reconsider the part.

You don't need to live in L.A. to land gigs. "This was not a job booked out of L.A.," Stokes told Decider. "This was a job that was booked in Atlanta. This was Lisa Fincannon who got me this job, so for the people who feel like there's an obligatory need to come to L.A. and get their career jump-started, and they feel like this is the only place that you can do it… Don't question your worth. Don't question your value. The Southeast is incredibly strong. Out of the cast, Madison Bailey, Madelyn Cline, Drew Starkey, and myself were all, at some point, based in the Southeast, and all of them have roots there. Drew booked the job as Rafe out of Atlanta."
A rejection might not be the end. You might not get the job you auditioned for—but you could be remembered down the line for other parts. "I feel like that's a huge portion of our job, to have a database of actors, either in our heads or in a computer," Audino told Backstage. "If [CDs] had to start from scratch, not remembering anyone, every episode, every pilot, or every movie, we would not be able to do our jobs. Our biggest tool is our memory of actors."
For the Netflix casting calls and jobs, click here!